Claire Fuller Talks About Her Inspiration for Swimming Lessons, Character Motivation, & Much More in Our Insightful Interview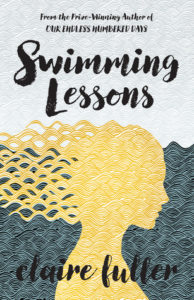 Our RGC group's book 5 was Claire Fuller's Swimming Lessons.
RGC Group: Thanks so much for answering our questions. We loved your book and we were all drawn into the story immediately. It was a fun discussion. 
RGC: Did Gil find all of the letters from Ingrid or just the portion we saw? Were there others?
Claire Fuller: Well,