RGC Group's Book 4: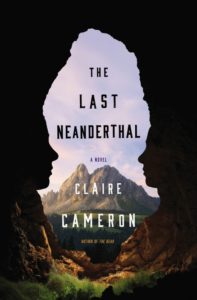 Our RGC group's book 4 was Claire Cameron's The Last Neanderthal.
RGC: We all thoroughly enjoyed this book, and the conversations it sparked were so interesting! Everyone is planning to read other books related to the book and ideas, and other books mentioned in the back, which is always great to see! Thanks so much to Claire for answering our questions!
Claire Cameron: I loved this interview, thank you. It's so much fun to be a part of a conversation.