February Spotlight:
Morsels for the Mind
The February Spotlight Group is Morsels for the Mind!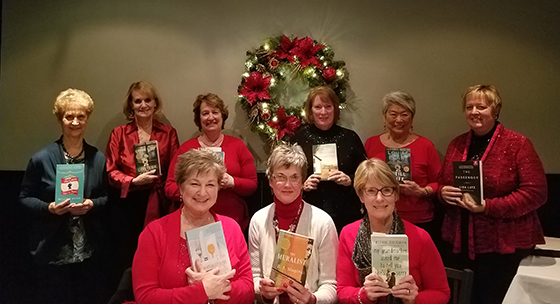 This month we're featuring the book group Morsels for the Mind which has been reading books together for 27 years!
Morsels for the Mind is from Grand Rapids, Michigan. They usually select books in January, at a potluck. Each member hosts one of the selections, researches the author, and provides food/drink that ties in with the book. They've discussed books in a hot tub, a red tent, and have gone on field trips and retreats together.