Thank you to everyone who filled out our 2015 survey!
We hope you enjoy looking at the 2015 Favorite Books Lists!

The Winners of our 2015 Favorite Books Survey Are. . .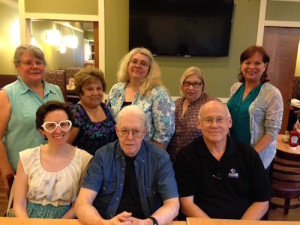 North Versailles Book Club
In 2013 our ten members met at the local library and decided to organize the North Versailles Book Club. Even though we have different backgrounds (Artists, Teacher, Salesman, Homemaker, Minister, Business Owner and administrative assistant), we have one thing in common: our love of reading. Our meetings are the first Friday of the month at a local family restaurant.