Thank you to everyone who filled out our 2016 survey!
We hope you enjoy looking at the 2016 Favorite Books Lists!

The Winners of our survey drawing to win a gift certificate to a local bookstore and a package of RGC-recommended books for your entire group are. . .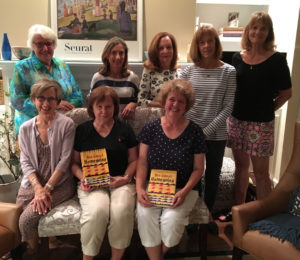 Dunes West Book Marks
Charleston, South Carolina
Our group is the Dunes West Book Marks and we have been meeting for seventeen years. We meet one evening a month either at a member's home or our neighborhood clubhouse.