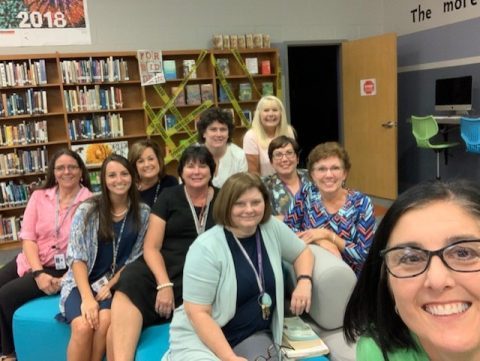 March 2020 Spotlight: The Dinner & Breakfast Clubs
Our March Spotlight Group members cross borders with a student group!
Portland High School has a student book club as well as a "staffulty" book club.  The students' group is "The Breakfast Club," as we meet in the mornings before school.  The staffulty group is "The Dinner Club" since we meet after school.  The staffulty consists of 2 librarians, 12 teachers, 2 guidance counselors, 1 retired principal, 1 retired teacher, and 1 staff member. The librarians take suggestions for what books to read and then compile the reading list for the year.