September Spotlight: The Page Turners
Our September Spotlight Group celebrates 25 years and awards prizes for their favorite books!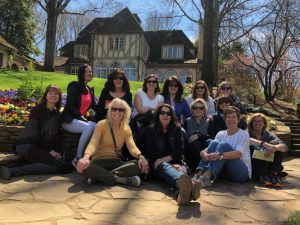 Our group is called The Page Turners, and since we began in 1994, we have turned a lot of them! We are a group of women in our 50s, and we meet monthly (except for June and July) at our members' homes. We start with a planning weekend every August at a member's lake house, where we organize our year, play in the lake, eat, and have fun catching up with each other. We each take a month to choose a book and lead the discussion.