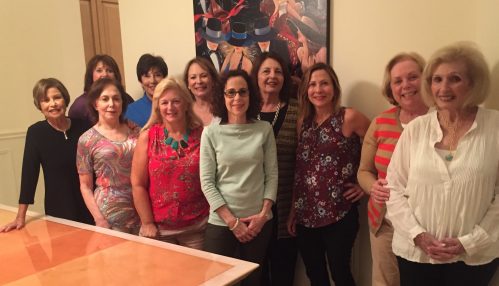 October Spotlight: Mirasol Book Group
Our October Spotlight Group began among neighbors in Florida!
Karen started the Mirasol Book Group in 2004 in the Mirasol community of Palm Beach Gardens, Florida. The community was new and the group originally was made up of her immediate neighbors. Over the years, some members left and new members joined but most still live in Mirasol. They meet once a month on the last Thursday night of the month at 7:30pm at a member's home. They rotate the host as well as the discussion leader. The discussion leader gives information about the author as well as presents discussion questions.