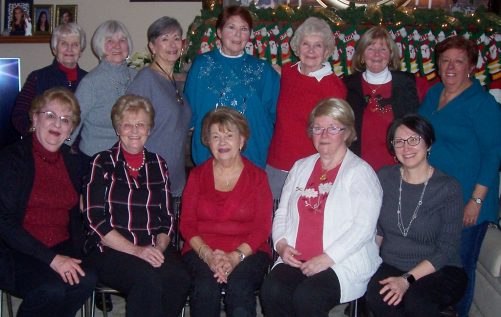 January 2020 Spotlight: Morse Lakes Ladies
Our January Spotlight Group hasn't missed a monthly meeting in 17 years!
We are the Ladies of the Lake, living in Morse Lakes in Bloomingdale, NJ. We've just finished up
our 17th year of book club, and are eagerly awaiting the beginning of our 18th year together.
We meet on a monthly basis: the second Monday of the month is sacrosanct. We are proud to say that we haven't missed one of our monthly meetings in the 17 years we've been together. We enjoy the camaraderie and thought-provoking discussions.