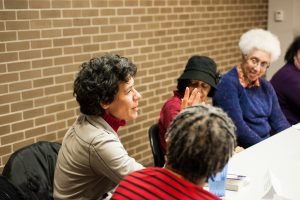 We wanted to find out why readers love their book groups!
Which is why we asked them to tell us in our 2018 RGC survey. The results are in, and they remind us how valuable reading groups are for connecting with others and expanding the way we think. Want to know what readers enjoy most about being in a group? Here are the top reasons, along with their own words…
1. Stretching Boundaries
"Reading books that I would not normally choose on my own." This positive aspect of book groups appeared time and again in our survey responses.