Reading Group Choices has opened 702WI, an author event space in Madison, Wisconsin!
If you live in the Madison area, or have friends who do, share the 702WI Events Calendar!
Author Events:
702WI hosts adult and young adult author events for book clubs/reading groups in Madison. Connecting with neighborhood reading groups, and groups from local community centers and organizations is an important and fun way to celebrate books, writers and readers. We hope to inspire lively and thoughtful conversation. The events are creatively designed to connect the reader with the author and book through a small audience, unique formatting, and fun additions.
Not in a book group? We know that not everyone is in a reading group or book club, and not every organization or center has the resources to offer one either. You are welcome to attend any of our events even if you are not in a book club. You might even end up forming one with people you meet or joining an existing one.
Book Group Resource Events:
We also host resource events for people who want to start a group, for people who are looking for a group to join, and for organizations who are interested in starting a group at their workplace or community center. If you are interested in starting a group at your organization/workplace, please fill out the event request form below.
Kate Moore, The Radium Girls
Sunday, May 14th @ 4:30pm
Marie Benedict, The Other Einstein
Tuesday, July 11th @ 7pm
Ashley Shelby, South Pole Station
Thursday, September 21st @ 7pm
Elena Passarello, Animals Strike Curious Poses
Friday, October 27th @ 7pm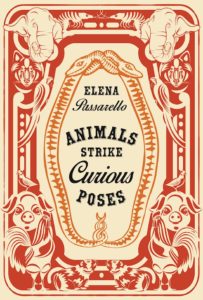 Interviews:
In order to learn more about the authors who are visiting 702WI, and to get more excited about meeting them in person and reading their books, we sent them a list of questions to answer. The authors can choose which questions they want to answer; if they're up to the challenge, they might answer every single one. It's interesting to realize what you can learn from simple questions and how different the responses can be. Enjoy these introductions to these wonderful authors!