Featured Young Adult Books
---
Win This Book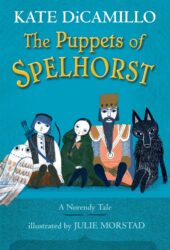 Kate DiCamillo
From master storyteller Kate DiCamillo comes an original fairy tale--with enchanting illustrations by Julie Morstad--in which five puppets confront circumstances beyond their control with patience, cunning, and high spirits. Shut up in a trunk by a taciturn old sea captain with a secret, five friends--a king, a wolf, a girl,…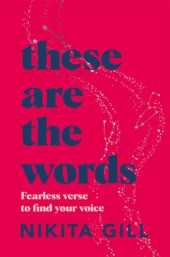 Nikita Gill
From international poetry sensation Nikita Gill comes her highly anticipated YA debut These Are the Words: an empowering, feminist and beautifully illustrated poetry collection exploring all the things Nikita wished someone had told her when she was younger. Reclaim your agency. Discover your power. Find…
Our Editors' Picks for october
Recommended Books
Enter to Win Free Books!
October 2023 Giveaways
Sign Up
Stay in the loop with Reading Group Choices, get notified about the release of our print editions, and receive handy materials from our publishing partners.
Store
Shop online for our annual print editions, which include book overviews, suggested discussion topics and discussion questions for all our annual books.
FAVORITE FICTION, NONFICTION & YOUNG ADULT BOOKS
Each year we publish lists of our readers' favorite books in all three genres!
Find Reading Group Advice, Tips & Creative Ideas
Starting a reading group? Follow our handy advice for interesting and lively conversation.
Become a Reading Group Choices Spotlight Club
Each month we feature a reading group from around the world. Enter and win books!