Featured Young Adult Books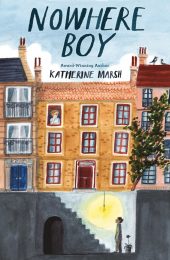 Katherine Marsh
Fourteen-year-old Ahmed is stuck in a city that wants nothing to do with him. Newly arrived in Brussels, Belgium, Ahmed fled a life of uncertainty and suffering in Aleppo, Syria, only to lose his father on the perilous journey to the shores of Europe. Now Ahmed's struggling to get by…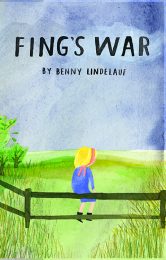 Benny Lindelauf
The Boon family and their indefatigable gallows humor are back in Benny Lindelauf's follow-up to Nine Open Arms. Poised to win a scholarship to the nearby teachers college, Fing has high hopes. It's 1938 and her poor family of nine—one father, four brothers, three sisters, and a grandmother—has finally…
Our Editors' Picks for december
Recommended Books
Hitting the Shelves in december
New Releases
Enter to Win Free Books!
December 2018 Giveaways
Sign Up
Stay in the loop with Reading Group Choices, get notified about the release of our print editions, and receive handy materials from our publishing partners.
Store
Shop online for our annual print editions, which include book overviews, suggested discussion topics and discussion questions for all our annual books.
Check Out Our Readers' Annual Favorite Books
Enjoy the lists of favorite fiction, nonfiction, and young adult books from 2003 to 2017.
Find Reading Group Advice, Tips & Creative Ideas
Starting a reading group? Follow our handy advice for interesting and lively conversation.
Become a Reading Group Choices Spotlight Club
Each month we feature a reading group from around the world. Enter and win books!