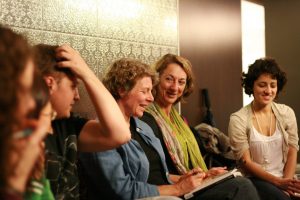 Choosing books is one of the most important tasks for a book group, and a great opportunity to involve all members in the process.
There are lots of great lists and guides for which titles to choose (including right here on Bookmark, our blog!). But we want to focus on how books get chosen. Who does the choosing, and how are decisions made?
There's no right or wrong way to do it. With book clubs run by a library or organization, it often makes sense for a librarian or other leader to choose the titles on their own.