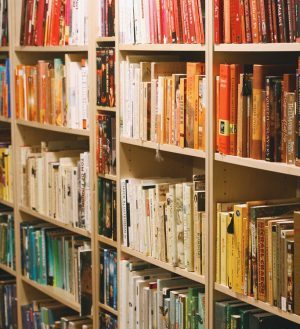 There are certain perennial questions for a book lover: hardcover or paperback? E-reader or print? Write in the margins or never, ever mark a page?
And then there's the matter of organizing your book collection, open to eternal debate. Genre, color, no scheme at all? Reading Group Choices understands, and we offer a few ideas to help readers arrange that growing home library!
Give Me Function!
When looking at your shelves or piles of books, first decide your goal: Are you frustrated because you can never find that title you're looking for?