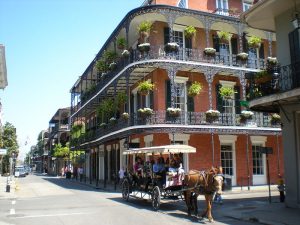 Reading Group Choices heads south to New Orleans for the latest installment of our Book Group City Tour!
A mythic city known for its jazz, Cajun cuisine, French Quarter and life along the Mississippi, New Orleans is also steeped in literary history. From its annual Tennessee Williams festival to its independent bookshops, the Big Easy offers a sanctuary for readers.
As always, we looked for a variety of ways for readers to connect to book groups and enjoy bookish conversation. Several of the clubs are deeply connected to the city and region that inspires them.