First came Nashville, and now Reading Group Choices travels to San Francisco for our next Book Group City Tour!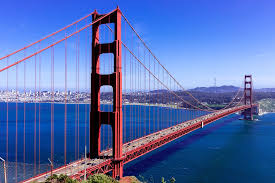 Fog, steep hills, the towers of the Golden Gate Bridge: San Francisco is an iconic city. And the same is true when it comes to book culture. The city's long literary history and diverse mix of cultures means there's no shortage of places for readers to find a group or club that fits their interests, or to try something new.
We've rounded up some options for SF readers to discuss their next great book in good company.