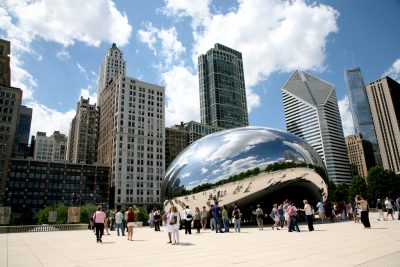 Reading Group Choices travels to Chicago for our next Book Group City Tour!
Chicago is known for its architecture, blues and jazz, deep dish pizza, and beautiful lakefront. It's also fast on the rise as a major literary city, boasting a growing number of author residents and indie bookstores, plus the new American Writers Museum. And it's a great place for readers to discuss books!
In our continuing Book Group City Tour series, Reading Group Choices strolls the streets of the Windy City in search of the best (and unexpected) places to join a book club.