March 2022 Spotlight: The Telltale Book Club
Our March 2022 Spotlight created a challenge to promote reading among their members!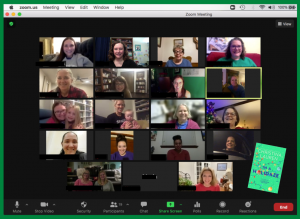 The Telltale Book Club started meeting in July 2019 with an amazing group of women from Oklahoma. We are a fun and interesting group as many of us are Labor and Delivery/Postpartum nurses. We average 16 participants in our monthly discussions and we meet every 4 weeks.
We have been meeting virtually via Zoom since March 2020. We really miss meeting in-person, but Zoom has provided us the ability to discuss our monthly book,