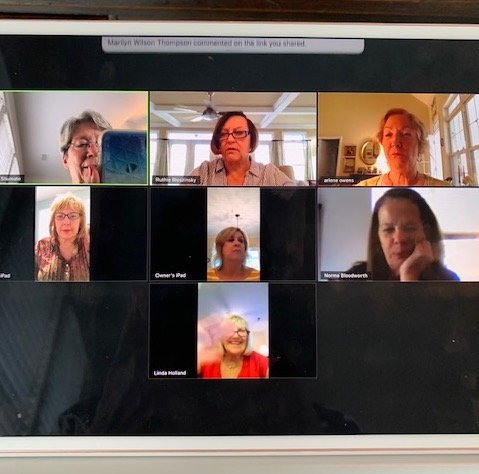 May 2020 Spotlight: Reading Between the Wines
Our May Spotlight Group members leave books for one other on their doorsteps!
This is our small but wonderful book club called Reading Between The Wines that just started meeting in January of this year. We all belong to St Paul's United Methodist Church in Carolina Beach, NC and met there several years ago. Since we all liked each other, I thought a book club would be a great great way to get to know each other better, since so many of us are retired educators.
Our first book discussion in February was for Little Fires Everywhere by Celeste Ng.