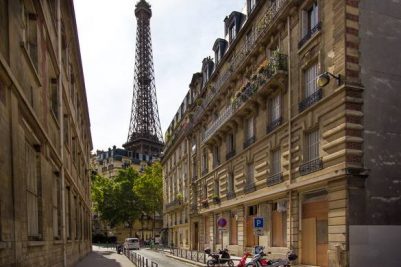 Reading In The Shadow of the Eiffel Tower
Paris, 2017: Two blocks from the Eiffel Tower you'll find the rue du Général Camou, and there, at number 10, the American Library in Paris. The library has existed for nearly 100 years. It was established in the days of the First World War, when it served as a resource for Americans stationed abroad.
Today it opens its doors to anyone who wishes to join, and features the largest English-language circulating collection on the European continent.
Among the benefits of membership to the library is its book clubs.