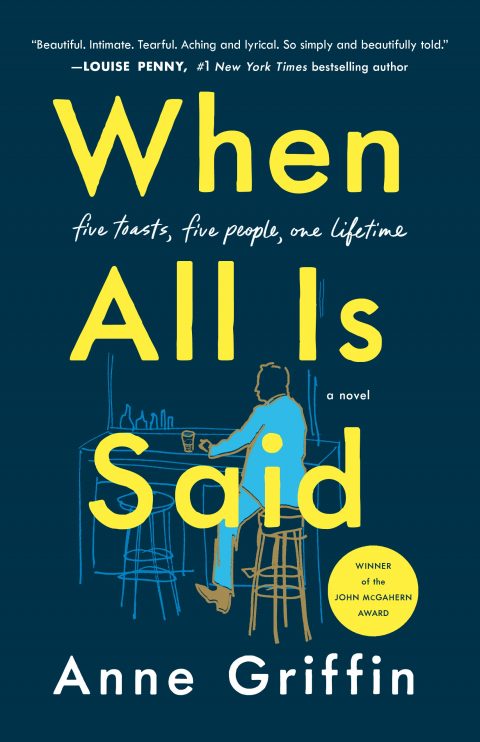 "I'm here to remember–all that I have been and all that I will never be again."
If you had to pick five people to sum up your life, who would they be? If you were to raise a glass to each of them, what would you say? And what would you learn about yourself, when all is said?
At the bar of a grand hotel in a small Irish town sits 84-year-old Maurice Hannigan. He's alone, as usual ­- though tonight is anything but. Pull up a stool and charge your glass, because Maurice is finally ready to tell his story.