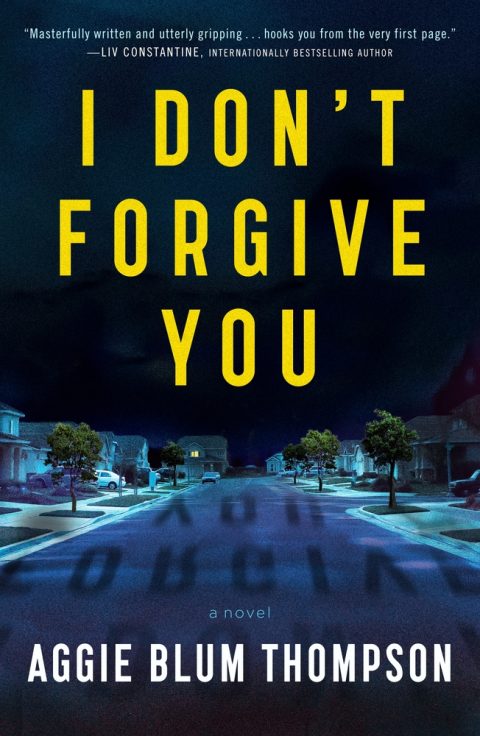 Perfect for book clubs or the beach, Aggie Blum Thompson's I Don't Forgive You is a page-turning, thrilling debut "not to be missed." (Wendy Walker)
An accomplished photographer and the devoted mom of an adorable little boy, Allie Ross has just moved to an upscale DC suburb, the kind of place where parenting feels like a competitive sport. Allie's desperate to make a good first impression. Then she's framed for murder.
It all starts at a neighborhood party when a local dad corners Allie and calls her by an old, forgotten nickname from her dark past.