I wish that everything was different. I wish that I was a part of something. I wish that anything I said mattered, to anyone.
Evan Hansen dreads the new school year. He'll be a senior, and his arm is strapped with a cast from when he fell from a tree over the summer. His father left for Colorado and lives with a new wife, while his mother works as a nurse and takes classes, and so is rarely around. Evan has social anxiety and takes Atavan to calm down. His therapist, Dr. Sherman, waits for his weekly assignment, a letter to himself that begins "Dear Evan Hansen" and ends "Sincerely, your best and most dearest friend, Me." And it all adds up to Evan wondering:
I mean, let's face it: would anybody notice if I disappeared tomorrow?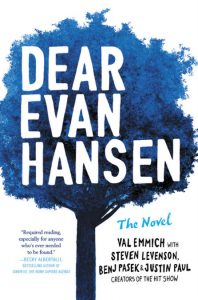 This letter will end up fatefully in the hands of another misunderstood student at school, Connor Murphy. And when Connor takes his own life, it becomes evidence of a friendship between him and Evan — which soon propels Evan into school popularity, into the arms of the girl he loves, into a social media phenomenon. Even if that friendship never existed.
You Will Be Found
The novel Dear Evan Hansen comes on the heels of the acclaimed Broadway show. It tackles the feeling of isolation that can affect young people who struggle to fit in, make friends, and deal with mental health difficulties like depression. For example, Evan carries his own feelings of loneliness and a lack of confidence. But Connor's suicide serves as a tragic reminder of what can happen when people feel invisible.
September marks Suicide Prevention Awareness Month, and Evan's story brings the perfect message for young people who struggle with isolation and mental health challenges: You are not alone.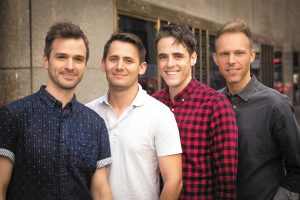 As one of the musical's popular anthems expresses it:
So let the sun come streaming in
'Cause you'll reach up and you'll rise again
Lift your head and look around
You will be found
---
Help Is Here
Here are several great resources devoted to mental health awareness and encouraging those who feel lost or in crisis to reach out. Because however difficult a feeling or situation, someone can help!
This lifeline is staffed 24 hours a day, 7 days a week, to provide support to people in crisis. Anyone can call this free and confidential service:
1-800-273-8255
The website features resources for young people, survivors of loss, LGBTQ+, veterans, and more.
Use the tag #BeThe1To on social media to share the message of hope and help this September during National Suicide Prevention Awareness Month, which includes World Suicide Prevention Day on September 10th!

This independent, national nonprofit remains committed to increasing awareness and advocacy for mental health issues related to children and young adults. The website includes a Symptom Checker and a variety of resources for parents to handle topics such as bullying and helping a child to socialize. Teachers can find strategies to recognize learning and mental health disabilities and respond to traumatic events, among other issues. The Institute also leads brain research to better understand mental health disorders. They operate an in-person clinic as well.
Text from anywhere in the USA to reach a trained Crisis Counselor, 24/7:
Text HOME to 741741
The Crisis Text Line aims to reach people when and where they need it. Unlike phone calls, individuals can text silently and from any location. This confidential service has received more than 100 million messages, not only related to suicide prevention but any crisis or call for help. The line has branched out to Canada and the UK, and seeks volunteers to be trained as counselors.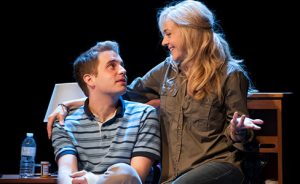 Founded in 1998 by the creators of the Academy Award-winning short film Trevor, The Trevor Project is the leading national organization that provides crisis intervention for LGBTQ young people under 25.
To find a non-judgmental, safe, and strictly confidential space to talk, 24/7, with trained counselors, call the TrevorLifeline:
1-866-488-7386
The service also offers chat and texting.
Their online Support Center features FAQs and resources about a variety of gender and sexuality-related topics, such as coming out, HIV/AIDS, and healthy relationships.
---
Turn the Page
So you've read Dear Evan Hansen. Next check out these other books for young readers related to emotional and mental health challenges, with the same positive focus on finding strength and help, and being true to yourself!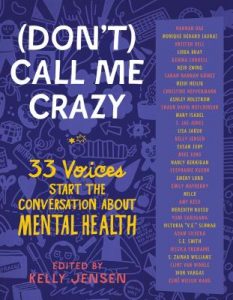 (Don't) Call Me Crazy: 33 Voices Start the Conversation about Mental Health
Edited by Kelly Jensen
Actors, athletes, writers, and artists offer essays, lists, comics, and illustrations that explore a wide range of topics:
– their personal experiences with mental illness,
– how we do and don't talk about mental health,
– help for better understanding how every person's brain is wired differently,
– and what, exactly, might make someone crazy.
If you've ever struggled with your mental health, or know someone who has, come on in, turn the pages… and let's get talking.
Ivy Aberdeen's Letter to the World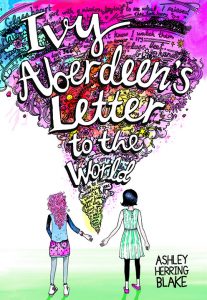 By Ashley Herring Blake
When a tornado rips through town, twelve-year-old Ivy Aberdeen's house is destroyed and her family of five is displaced. Ivy feels invisible and ignored in the aftermath of the storm–and what's worse, her notebook filled with secret drawings of girls holding hands has gone missing.
Mysteriously, Ivy's drawings begin to reappear in her locker with notes from someone telling her to open up about her identity. Ivy thinks–and hopes–that this someone might be her classmate, another girl for whom Ivy has begun to develop a crush. Will Ivy find the strength and courage to follow her true feelings?
By John Green
It's quite rare to find someone who sees the same world you see.
Aza is trying. She is trying to be a good daughter, a good friend, a good student, and maybe even a good detective, while also living within the ever-tightening spiral of her own thoughts.
In his long-awaited return, John Green, the acclaimed, award-winning author of Looking for Alaska and The Fault in Our Stars, shares Aza's story with shattering, unflinching clarity in this brilliant novel of love, resilience, and the power of lifelong friendship.
---
Read an excerpt, find discussion questions, and learn more about Dear Evan Hansen the novel here!