Thank you to all of the great readers who filled out our 2022 Favorite Books survey!
Every year, Reading Group Choices surveys book groups and readers to compile our annual list of Favorite Books. And every year we randomly choose winners who receive a gift certificate to their local independent bookstore, copies of our 2022 annual guide, and a literary tote!

Meet our 2022 favorite books survey winners below (and sign up for our newsletter so you don't miss the chance to take our 2023 survey!).
---
Lunchtime Literacy Society
Raleigh, North Carolina
Our name is Lunchtime Literary Society. Three of us have been acquainted for over 25 years and would always discuss what we were reading whenever we got together. In December 2019 we decided to form a daytime/lunchtime book club that would meet at restaurants and not folks homes. We each invited 2-3 people and started with 10 folks and now there are 12. We started the month that COVID hit and shut everything down so we took our meetings to ZOOM (off and on) or met on folks decks (6ft apart). We are proud that we continued to thrive and grow in membership in spite of COVID.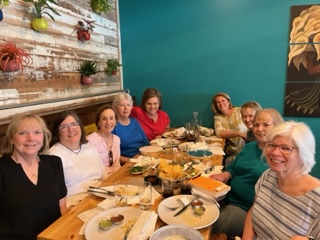 Our group meets year round and our starting month is March. Every member makes suggestions in January for books for the following year and the selection committee (three founding members) select the books making certain to hit various genres. We meet on the first Wednesday of every month year round. Our process includes each person providing a rating for the book (1-10) and what they particularly liked/disliked about that month's book.  The discussion leader then adds pertinent information about the book and the author and then puts questions to the group to discuss.
We like a mix of genres to stretch us.  Many members would personally prefer to read historical fiction, chick lit, or mysteries, but we make certain to have a mix of historical fiction, literary fiction, classics, non-fiction, memoirs, science fiction,  or short stories each year. We did have a Christmas brunch with a French theme when we read The Paris Library. Maybe other books will lend themselves to fun events. Just eating out together each month is special as we go to a variety of restaurants.
Advice for Book Lovers: We make a big effort to be respectful of everyone's input and having the round robin scoring makes certain everyone has a voice about each book. We try to discourage sidebar conversations during the discussion.  That has worked well.  We also make certain that each person has a book they suggested selected and that designates them as the discussion leader for that book.
Recent favorites: The Paris Library by Janet Skeslien Charles
Independent bookseller: Quail Ridge Books in Raleigh, North Carolina
---
Jamie Stutes
Montgomery, Texas

I am a married mom with two grown children, girl and boy. I do freelance transcription for a part time job. I am a furry friend lover and a voracious reader and I get my love of reading from my dad who today is still a very active reader. Reading is relaxing for me and I just love it. I have loved reading ever since I learned as a child. Reading can teach us so much.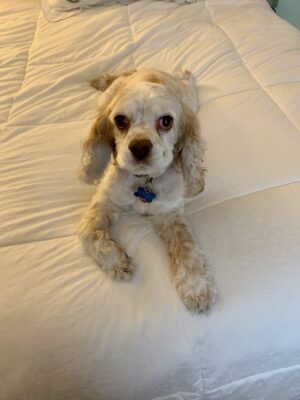 I read mystery/thriller fiction, historical fiction and some nonfiction. I read a book in my hand, on my kindle and audiobooks. I usually have at least two books going at once. I do use guides and am in a lot of Facebook groups involving reading. I get a lot of recommendations from these groups. I also get various emails monthly with book recommendations from different sites.
Advice for Book Lovers: Don't knock the public library for books. I use my library for about 95% of my reading, audio, e-Books and an actual book.
Independent bookseller: Village Books in The Woodland, Texas