Thank you to all of the great readers who filled out our 2021 Favorite Books survey!
Every year, Reading Group Choices surveys book groups and readers to compile our annual list of Favorite Books. And every year we randomly choose winners who receive a gift certificate to their local independent bookstore, copies of our 2022 annual guide, and a literary tote!

Meet our 2021 favorite books survey winners below (and sign up for our newsletter so you don't miss the chance to take our 2022 survey!).
---
Colfax Library Book Club
Colfax, Washington
We meet monthly with regular members from 5 Washington towns, Salem OR, Moscow ID and 2 in CA.  During the covid closure we were all online, now we often have some members in person and some on zoom. We started in May of 2020 when we realised in person meeting would be impossible for a while.  Before this several of our branches had in person book clubs.  We have about 6 more members that join us if they like the book choice.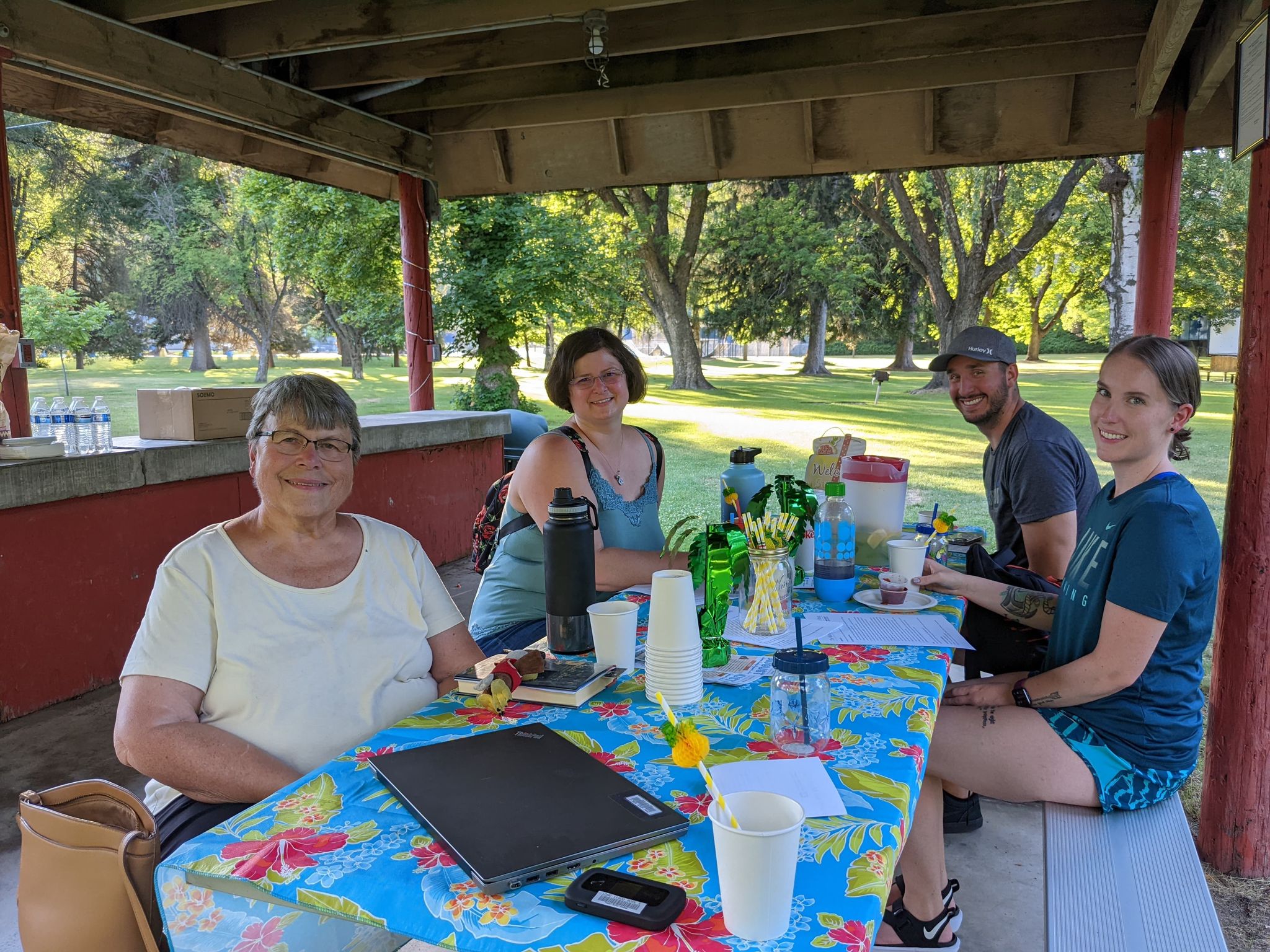 We focus on books that are at least 6 months old so they can be borrowed from other libraries.  We tend to look at your lists that are from the previous year.
We will be discussing The Jane Austen Book Club by Karen Joy Fowler in October.  This month was The Midnight Library by Matt Haig that averaged 4.5 stars.  We read a variety of genres from non-fiction to romance.
Recent favorites: The Guernsey Literary and Potato Peel Pie Society by Mary Ann Shaffer & Annie Barrows, The Henna Artist by Alka Joshi and Maid by Stephanie Land.
Independent bookseller:  BookPeople of Moscow in Moscow, ID.
---
Wild Cats Who Read
Estero, Florida

Our group of 12 ladies all live in Estero, FL in a subdivision called Wildcat Run.  We all moved here from all over the country and have made new friends, especially in our group.
The book group just started last year.  There are several book groups in Wildcat Run, but they were all full, so a few ladies decided to start a new one.  I guess the good news is that we're a community of readers in our development!   Many of us are retirees from other states who have now settled in beautiful Florida.
The New Holly Glen Book Club
Holly Springs, North Carolina

We started to open to anyone in our neighborhood about 3 years ago.  We have a steady core group of about 7 plus about 8 more that sometimes join us.  We meet on someone's screened porch or at a local restaurant once a month.  We chose the next book after talking about current book.