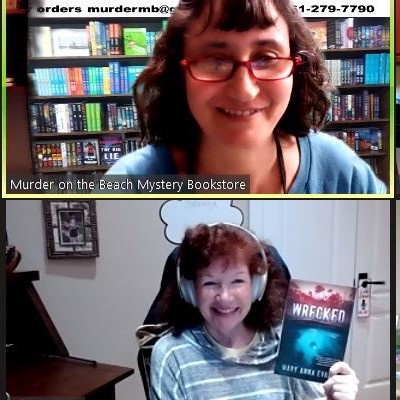 September 2021 Spotlight: Good Books Good Company (GBGC)
Our September 2021 Spotlight gets involved in promoting reading across Rhode Island with local events!
GBGC (Good Books Good Company) has 15 active members with on average 8-12 in attendance at our bi-monthly meetings.  The club has been meeting since 2000.  I, Rosanne Trissler (lower far left), joined in 2001 when I came on board as a librarian at La Salle Academy.  This has been a steady group – even with the need to "go virtual" this past year.  June was the first opportunity that we had to reconvene in person at one of our member's back yard!