Housed in a building that dates back to 1884, the Garden District Book Shop offers a wide selection of new and used books. They also feature local and regional literature, including signed copies and first editions. What better place to discuss books with other readers?
The store has hosted a book group since 2001, and Reading Group Choices caught up with its current leader, Rayna Nielsen, who works as a bookseller and Social Media Coordinator as well. We asked Rayna how the group decides what to read, how she begins discussion, and the book they found most engaging this year!
---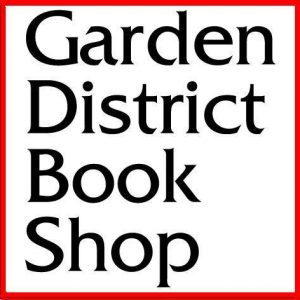 Reading Group Choices: How does the approach or conversation change when discussing different genres, such as nonfiction, fiction, or graphic novels?
Rayna Nielsen: Our group reads mostly fiction but we are open to any book that is available in paperback. I find the conversations centered around fiction and novels are more free flowing, the text is more open to interpretation. With nonfiction we always seem to fall back on the same few comments "I found that part interesting," or "I learned something I didn't know," or even "I wonder what the other point of view is." There isn't a lot to interpret or give an opinion on as we have to believe the book as fact.
RGC: When did the group begin, and How has it evolved?
RN: Our book club has had five leaders since it's inception in 2001. We have had the same format from the very beginning so not much has changed in that respect.
RGC: In what ways does the community, neighborhood, or city connect to, influence, or nurture the group?
RN: New Orleans is a very literary city. We have been included in monthly neighborhood newsletters and such but we don't seek out a lot of press. As a group, most of the time we will pick books with a local connection over those without. Not to say we are always reading NOLA themed books. But for example if we know an author will be in town for an event we will usually choose to read that book and "unofficially" attend the event as a group.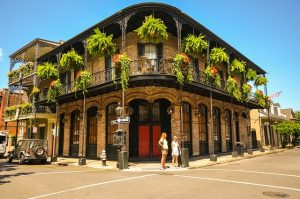 RGC: How consistent is the make-up of the attendees: is there a core, or do members change often? What challenges and benefits come with a very large or small number of participants?
RN: We have a core group of 6 – 9 ladies who have been coming to the book club for years, some even decades. Then we have a few more who have been with us for two years or less but have been coming pretty regularly. And then on top of that we usually have a new person every other month. They might stay for a month or a few months but for whatever reason does not return. I think this is the way of most book clubs. We prefer a group of between 8 and 15 people. I find with less than that it is hard to get a good conversation started. And with more than that it is difficult for everyone's opinion to be heard in the time we have for our meeting.
RGC: How are titles chosen? What criteria, if any, go into the selection of a book?
RN: Any member of the group may nominate any book they wish (fiction, nonfiction, YA… nothing is off limits) as long as it is available in paperback. Three times per year our members nominate the books they want the group to read and the group votes. We vote in person at one of our monthly meetings before we discuss that month's book. It is very democratic: one person, one vote. The four books with the most votes become our next four book club selections.
RGC: What in your view is the key to a successful or satisfying book group meeting?
RN: The way our book club meetings work is that each member is given an opportunity to give their opinion on the book uninterrupted. After everyone has had a chance to speak, we open the floor up for discussion. Most of the time this goes very well. Sometimes when the open discussion starts no one really has anything further to say. So I consider it a success when the open discussion is lively.
RGC: What principles govern discussion, if any? Is there a leader, or particular ways to encourage members to speak?
RN: I have been running our book club for almost two years now. My job as leader is to get us started on time and explain the process to any newcomers. From there the club basically runs itself. I usually have a few questions I want to pose to the group about our book that I save in case the conversation runs dry a little early. But usually these are genuine things that came up when I was reading the book versus canned ideas.
RGC: How does the group handle disagreement, or ensuring a safe space to share opinions?
RN: Since I have only been running the book club for a couple years I have not had to deal with any real disagreements. Although the way our book club works puts individuals on the spot, I let new members know that if they feel uncomfortable at their first meeting they can pass till they get a better feel for our group.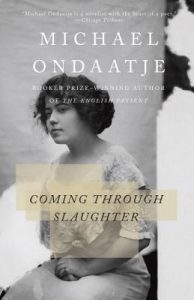 RGC: Do any memorable sessions stand out?
RN: Every year in December we have a potluck at our monthly meeting. I love this opportunity to share with and get to know our members in a way that isn't possible during regular monthly meetings.
RGC: Please share any recent selections that your group found particularly engaging! Why was that the case?
RN: Coming Through Slaughter by Michael Ondaatje was particularly engaging this year. It is a fictionalized version of Buddy Bolden's life. Buddy Bolden is from New Orleans so a lot of us had preconceived notions of him. It was a fun read and interesting picking apart which parts of the book were real and which were fictionalized.
Join the discussion on the second Wednesday of every month at Garden District. New Members are always welcome, and you can purchase book in-store for a 20% discount.
For questions, call: 504.895.2266 or email gdkrewe@aol.com
---
To see what other store groups are reading, visit more posts in our Book Group Store Tour series: Parnassus Books and Women & Children First!