Celebrating and Understanding Our Furry Friends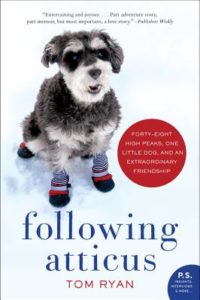 Following Atticus: Forty-eight High Peaks, One Little Dog, and an Extraordinary Friendship
by Tom Ryan
After a close friend died of cancer, middle-aged, overweight, acrophobic newspaperman Tom Ryan decided to pay tribute to her in a most unorthodox manner. Ryan and his friend, miniature schnauzer Atticus M. Finch, would attempt to climb all forty-eight of New Hampshire's four-thousand-foot peaks twice in one winter while raising money for charity. It was an adventure of a lifetime, leading them across hundreds of miles and deep into an enchanting but dangerous winter wonderland. At the heart of the amazing journey was the extraordinary relationship they shared, one that blurred the line between man and dog.
---
Pocketful of Names
by Joe Coomer
Inhabiting an island off the coast of Maine, Hannah finds her life as a dedicated and solitary artist rudely interrupted one summer when a dog, matted with feathers and seaweed, arrives with the tide. The dog quickly endears himself to her and easily adapts to Hannah's schedule, but he is only the first of a series of unexpected visitors. He is soon followed by a teenager running from an abusive father, a half sister in trouble, a mainland family in need, and a trapped whale. Now in the midst of a community that depends on her for support and love, Hannah faces new emotional challenges as a series of family secrets are uncovered.
---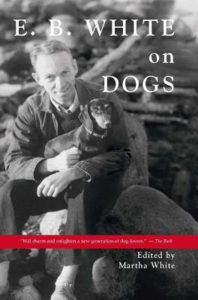 E.B. White on Dogs
by E.B. White; Martha White (editor)
A compilation of the best and funniest of his essays, poems, letters, and sketches depicting over a dozen of White's various canine companions features favorite essays such as Two Letters, Both Open, where White takes on the Internal Revenue Service, and also Bedfellows, with its fraudulent reports from White's ignoble old dachshund, Fred. This is a book for readers and writers who recognize a good sentence and a masterful turn of a phrase; for E. B. White fans looking for more from their favorite author; and for dog lovers who may not have discovered the wit, style, and compassion of this most distinguished of American essayists.
---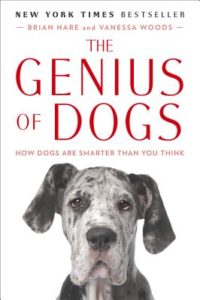 The Genius of Dogs: How Dogs Are Smarter Than You Think
by Brian Hare & Vanessa Woods
In the past decade, we have learned more about how dogs think than in the last century. Breakthroughs in cognitive science, pioneered by Brian Hare, have proven dogs have a kind of genius for getting along with people that is unique in the animal kingdom. This dog genius revolution is transforming how we live and work with our canine friends, including how we train them. Does your dog feel guilt? Is she pretending she can't hear you? Does she want affection or just your sandwich? In The Genius of Dogs, Brian Hare and Vanessa Woods lay out what discoveries at the Duke Canine Cognition Lab and other research facilities around the world are revealing about how your dog thinks and how we humans can have even deeper relationships with our best four-legged friends.
---
Rin Tin Tin: The Life and the Legend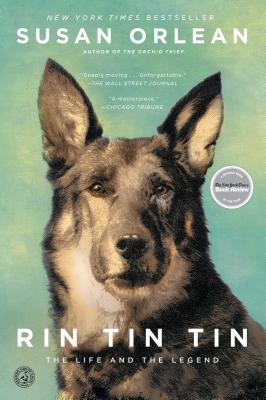 by Susan Orlean
One of the most acclaimed nonfiction books of 2011, Susan Orlean's New York Times bestseller Rin Tin Tin is "an unforgettable book about the mutual devotion between one man and one dog" (The Wall Street Journal).

He believed the dog was immortal. So begins Susan Orlean's sweeping, powerfully moving account of Rin Tin Tin's journey from abandoned puppy to movie star and international icon. Spanning almost one hundred years of history, from the dog's improbable discovery on a battlefield in 1918 to his tumultuous rise through Hollywood and beyond, Rin Tin Tin is a love story about "the mutual devotion between one man and one dog" (The Wall Street Journal) that is also a quintessentially American story of reinvention, a captivating exploration of our spiritual bond with animals, and a stirring meditation on mortality and immortality.
---
What's a Dog For? The Surprising History, Science, Philosophy, and Politics of Man's Best Friend
by John Homans
As dogs take their place as coddled family members and their numbers balloon to over 77 million in the United States alone, it's no surprise that canine culture is undergoing a massive transformation. Now subject to many of the same questions of rights and ethics as people, the politics of dogs are more tumultuous and public than ever with fierce moral battles raging over kill shelters, puppy mills, and breed standards. Incorporating interviews and research from scientists, activists, breeders, and trainers, What's a Dog For? investigates how dogs have reached this exalted status, and why they hold such fascination for us humans.
---
Comet's Tale: How the Dog I Rescued Saved My Life
by Steven Wolf & Lynette Padwa
Comet's Tale is a story about a friendship between two former winners, both a little down on their luck, who together stage a remarkable comeback. A former hard-driving attorney, Steven Wolf has reluctantly left his job and family and moved to Arizona for its warm winter climate. There he is drawn to a local group that rescues abused racing greyhounds. Although he can barely take care of himself because of a spinal condition, Wolf adopts Comet, an elegant cinnamon-striped racer. Or does Comet adopt Wolf?
In Comet's Tale we follow their funny and moving journey as Wolf teaches Comet to be a service dog. With her boundless enthusiasm and regal manners, Comet attracts new friends to Wolf's isolated world. And finally, she plays a crucial role in restoring his health, saving his marriage, and broadening his definition of success.
---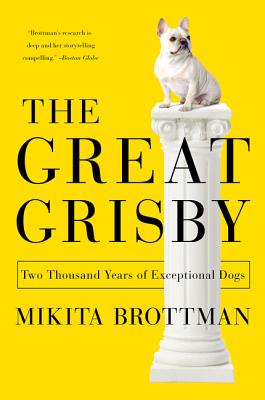 The Great Grisby: Two Thousand Years of Exceptional Dogs 
by Mikita Brottman; Davina Psamophis Falcao (Illustrator)
The Great Grisby is organized into twenty-six alphabetically arranged chapters, each devoted to a particular human-canine union drawn from history, art, philosophy, or literature. Here is Picasso's dachshund Lump; Freud's chow Yofi; Bill Sikes's mutt Bull's Eye in Oliver Twist; and Elizabeth Barrett Browning's spaniel Flush, whose biography was penned by Virginia Woolf. There are royal dogs, like Prince Albert's greyhound Eos, and dogs cherished by authors, like Thomas Hardy's fox terrier, Wessex. Brottman's own beloved Grisby serves as an envoy for sniffing out these remarkable companions.
Quirky and delightful, and peppered with incisive personal reflections and black-and-white sketches portraying a different dog and its owner drawn by the enormously talented Davina "Psamophis" Falcao, The Great Grisby reveals how much dogs have to teach us about empathy, happiness, love–and what it means to be human.
---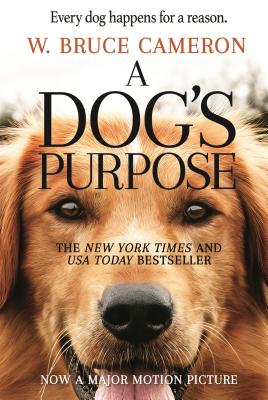 A Dog's Purpose: A Novel For Humans 
by W. Bruce Cameron
Heartwarming, insightful, and often laugh-out-loud funny, A Dog's Purpose is not only the emotional and hilarious story of a dog's many lives, but also a dog's-eye commentary on human relationships and the unbreakable bonds between man and man's best friend. This moving and beautifully crafted story teaches us that love never dies, that our true friends are always with us, and that every creature on earth is born with a purpose.
A Dog's Purpose which spent a year on the New York Times Best Seller list is heading to the big screen Based on the beloved bestselling novel by W. Bruce Cameron, A Dog's Purpose, from director Lasse Hallstrom (The Cider House Rules, Dear John, The 100-Foot Journey), shares the soulful and surprising story of one devoted dog (voiced by Josh Gad) who finds the meaning of his own existence through the lives of the humans he teaches to laugh and love.
---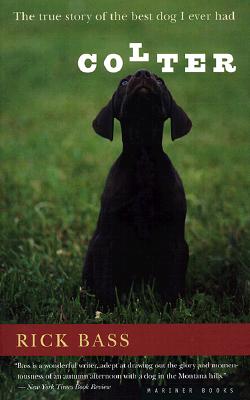 Colter: The True Story of the Best Dog I Ever Had
by Rick Bass
Colter pairs one of America's most treasured writers with our most treasured "best friend." Colter, a German shorthair pup, was the runt of the litter, and Rick Bass took him only because nobody else would. Soon, though, Colter surprised his new owner, first with his raging genius, then with his innocent ability to lead Bass to new territory altogether, a place where he felt instantly more alive and more connected to the world. Distinguished by "crystalline, see-through-to-the-bottom prose" (Rocky Mountain News), this interspecies love story vividly captures the essence of canine companionship, and yet, as we've come to expect from Rick Bass, it does far more. "With an elegant, often erudite flavor to this story" (Book Page), Colter illuminates the heart of life by recreating the sheer, unmitigated pleasure of an afternoon in the Montana hills with a loyal pup bounding at your side.
---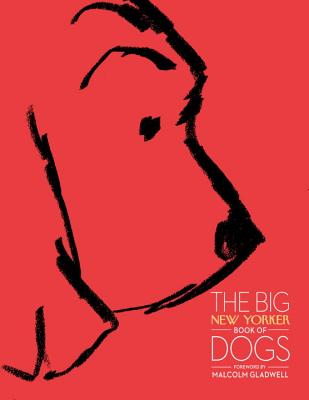 The Big New Yorker Book of Dogs
by Malcolm Gladwell; Susan Orlean (Foreword by); John Updike (Contribution by); James Thurber (Contribution by)
Only The New Yorker could fetch such an unbelievable roster of talent on the subject of man's best friend. This copious collection, beautifully illustrated in full color, features articles, fiction, humor, poems, cartoons, cover art, drafts, and drawings from the magazine's archives. The roster of contributors includes John Cheever, Susan Orlean, Roddy Doyle, Ian Frazier, Arthur Miller, John Updike, Roald Dahl, E. B. White, A. J. Liebling, Alexandra Fuller, Jerome Groopman, Jeffrey Toobin, T. Coraghessan Boyle, Ogden Nash, Donald Barthelme, Jonathan Lethem, Mark Strand, Anne Sexton, and Cathleen Schine. Complete with a Foreword by Malcolm Gladwell and a new essay by Adam Gopnik on the immortal canines of James Thurber, this gorgeous keepsake is a gift to dog lovers everywhere from the greatest magazine in the world.
---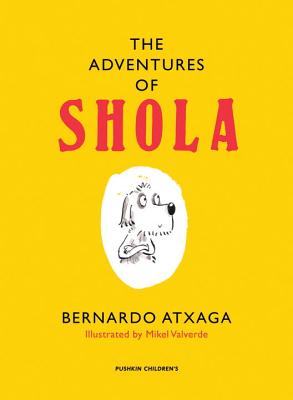 The Adventures of Shola
by Bernardo Atxaga; Margaret Jull Costa (Translator); Mikel Valverde (Illustrator)
From her rustic, mouse-mad cousin Angelino to Senor Grogo's rodeo-chasing, wild Aunt Clementine from Wyoming, nobody in these four surprising stories can help agreeing with Shola in the end: leads are for losers and it's far better to be free. Shola is a dog who knows what's what and how best to say it, and she'll even say it live on tv. As long as nobody gets too discombobulated about it.Shola may look like an ordinary white pet dog but, as her long-suffering owner Senor Grogo knows only too well, she is in fact a highly cultivated creature and the world is her playground – or rather, her jungle. For little Shola is ever ready to discover her inner lioness or to lead the pack on a wild-boar hunt. If only home-made cheese and finely cooked, delicious, marvellous, near-miraculous chips were not quite so tempting, the world would recognise her for the heroic dog she truly is.Luckily Shola finds soul-mates in unexpected quarters.