Celebrating Women Throughout History
To celebrate Women's History Month, check out our recommendations below for fiction, nonfiction, and young adult books that showcase writing by and about women. Adventure, acts of daring-do, triumph in the face of great odds, bravery, ingenuity, ferocity of  spirit—you'll find it all in these pages that aren't just for Women's History Month but are great stories to read and discuss year round.
Nonfiction Recommendations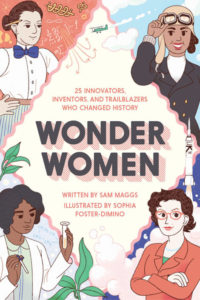 Wonder Women: 25 Innovators, Inventors, and Trailblazers Who Changed History
by Sam Maggs
Smart women have always been able to achieve amazing things, even when the odds have been stacked against them. In Wonder Women, author Sam Maggs tells the stories of the brilliant, brainy, and totally rad women who broke barriers as scientists, engineers, mathematicians, doctors, inventors, spies, and more. She also includes interviews with modern-day women in STEM careers, an extensive bibliography, and a guide to women-centric science and technology organizations—all to show the many ways the geeky girls of today can help build the future.
---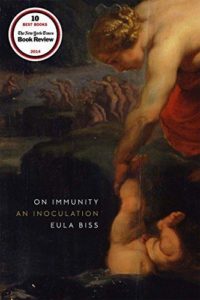 On Immunity: An Innoculation
by Eula Biss
A New York Times Best Seller and Finalist for the National Book Critics Circle Award. Named a Top Ten Book of the Year by the Chicago Tribune, Entertainment Weekly, Los Angeles Times, Newsday, New York Magazine, the New York Times Book Review, NPR's Science Friday, Publishers Weekly, and Time Out New York
In this bold, fascinating book, Eula Biss addresses our fear of the government, the medical establishment, and what may be in our children's air, food, mattresses, medicines, and vaccines. Reflecting on her own experience as a new mother, she suggests that we cannot immunize our children, or ourselves, against the world. As she explores the metaphors surrounding immunity, Biss extends her conversations with other mothers to meditations on the myth of Achilles, Voltaire's Candide, Bram Stoker's Dracula, Rachel Carson's Silent Spring, Susan Sontag's AIDS and Its Metaphors, and beyond. On Immunity is an inoculation against our fear and a moving account of how we are all interconnected—our bodies and our fates.
---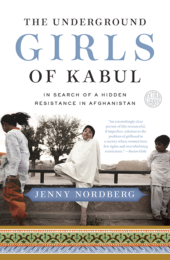 The Underground Girls of Kabul: In Search of a Hidden Resistance in Afghanistan
by Jenny Nordberg
An investigative journalist uncovers a hidden custom that will transform your understanding of what it means to grow up as a girl.
In Afghanistan, a culture ruled almost entirely by men, the birth of a son is cause for celebration and the arrival of a daughter is often mourned as misfortune. A bacha posh (literally translated from Dari as "dressed up like a boy") is a third kind of child – a girl temporarily raised as a boy and presented as such to the outside world. Jenny Nordberg, the reporter who broke the story of this phenomenon for the New York Times, constructs a powerful and moving account of those secretly living on the other side of a deeply segregated society where women have almost no rights and little freedom.

At the heart of this emotional narrative is a new perspective on the extreme sacrifices of Afghan women and girls against the violent backdrop of America's longest war. Divided into four parts, the book follows those born as the unwanted sex in Afghanistan, but who live as the socially favored gender through childhood and puberty, only to later be forced into marriage and childbirth. The Underground Girls of Kabul charts their dramatic life cycles, while examining our own history and the parallels to subversive actions of people who live under oppression everywhere.
---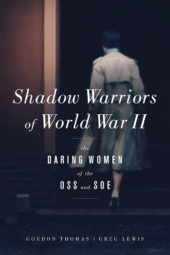 Shadow Warriors of WWII: The Daring Women of the OSS and SOE
By Gordon Thomas and Greg Lewis
In a dramatically different tale of espionage and conspiracy in World War II, Shadow Warriors of World War II unveils the history of the courageous women who volunteered to work behind enemy lines.
Sent into Nazi-occupied Europe by the United States' Office of Strategic Services (OSS) and Britain's Special Operations Executive (SOE), these women helped establish a web of resistance groups across the continent. Their heroism, initiative, and resourcefulness contributed to the Allied breakout of the Normandy beachheads and even infiltrated Nazi Germany at the height of the war, into the very heart of Hitler's citadel—Berlin. Young and daring, the female agents accepted that they could be captured, tortured, or killed, but others were always ready to take their place. Women of enormous cunning and strength of will, the Shadow Warriors' stories have remained largely untold until now.
---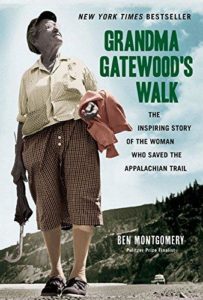 Grandma Gatewood's Walk
by Ben Montgomery
2014 National Outdoor Book Award for History/Biography Winner
Emma Gatewood, the 67-year-old mother of 11 and grandmother of 23 from Gallipolis, Ohio, was the first woman to thru-hike the entire Appalachian Trail, and the first person ever to walk it two and then three times. Her initial 1955 journey—in Keds, and equipped with a change of clothes and less than $200—took 146 days and propelled Emma to national fame as "Grandma Gatewood."
The first and only biography devoted to this literal trailblazer, Grandma Gatewood's Walk is based on Montgomery's interviews with surviving family members and hikers Gatewood met along the trail, historic newspaper and magazine articles and unprecedented access to Gatewood's own diaries, trail journals and correspondence. Montgomery explores her childhood on a farm near the Ohio River, her abusive marriage to a man who nearly killed her and her survival against nature in the Appalachian wilderness. As hiking and connecting with nature continue to grow in popularity and are recommended as ways to improve mental health, Grandma Gatewood's Walk shows how one determined woman served as an introduction to hiking for many, and also made the A.T. hike ultimately achievable.
---
The Art of Waiting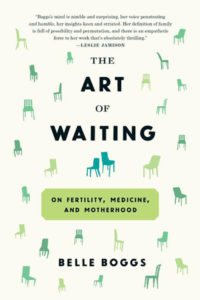 by Belle Boggs
A brilliant cultural and personal exploration of the natural, medical, psychological, and political facets of fertility.
In The Art of Waiting, Belle Boggs eloquently recounts her realization that she might never be able to conceive. She searches the apparently fertile world around her—the emergence of thirteen-year cicadas, the birth of eaglets near her rural home, and an unusual gorilla pregnancy at a local zoo—for signs that she is not alone. Boggs also explores other aspects of fertility and infertility: the way longing for a child plays out in the classic Coen brothers film Raising Arizona; the depiction of childlessness in literature, from Macbeth to Who's Afraid of Virginia Woolf?; the financial and legal complications that accompany alternative means of family making; the expressions of iconic writers grappling with motherhood and fertility. She reports, with great empathy, complex stories of couples who adopted domestically and from overseas, LGBT couples considering assisted reproduction and surrogacy, and women and men reflecting on childless or childfree lives.
Boggs distills her time of waiting into an expansive contemplation of fertility, choice, and the many possible roads to making a life and making a family.
---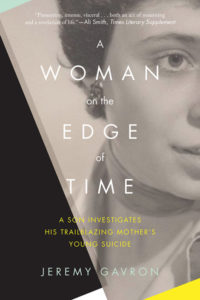 A Woman on The Edge of Time
by Jeremy Gavron
An Observer book of the year
In London, 1965, a brilliant young woman—a prescient advocate for women's rights—has just gassed herself to death, leaving behind a suicide note, two young sons, and a soon-to-be-published book: The Captive Wife. No one had ever imagined that Hannah Gavron might take her own life. Beautiful, sophisticated, and swept up in the progressive '60s, she was a promising academic and the wife of a rising entrepreneur. But there was another side to Hannah, as Jeremy Gavron reveals in this searching portrait of his mother.
Gavron—who was four when his mother killed herself—attempts to piece her life together from letters, diaries, photos, and memories of old acquaintances. Ultimately, he not only uncovers Hannah's struggle to carve out a place in a man's world; he examines the suffocating constrictions placed on every ambitious woman in the mid-twentieth century.
---
Fiction Recommendations
Sleeping On Jupiter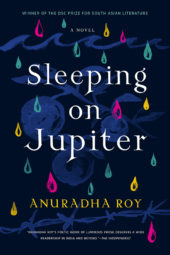 by Anuradha Roy
A Man Booker Prize–longlisted novel about violence, love, and religion in modern India.
On a train bound for the seaside town of Jarmuli, known for its temples, three elderly women meet a young documentary filmmaker named Nomi, whose braided hair, tattoos, and foreign air set her apart. At a brief stop en route, the women are unprepared to witness a sudden assault on Nomi that leaves her stranded as the train pulls away.
Later in Jarmuli, among pilgrims, priests, and ashrams, the three women disembark only to find that Nomi has managed to arrive on her own. What is someone like her, clearly not a worshipper, doing in this remote place? Over the next five days, the three women live out their long-planned dream of a holiday together; their temple guide pursues a forbidden love; and Nomi is joined by a photographer to scout locations for a documentary. As their lives overlap and collide, Nomi's past comes into focus, and the serene surface of the town is punctured by violence and abuse as Jarmuli is revealed as a place with a long, dark history that transforms all who encounter it. A haunting, vibrant novel that won the DSC Prize for South Asian Literature, Sleeping on Jupiter is a brilliantly told story of contemporary India from an internationally acclaimed writer.
---
Girl Waits With Gun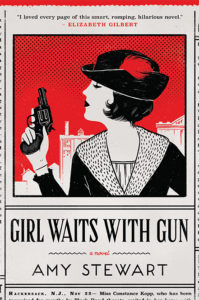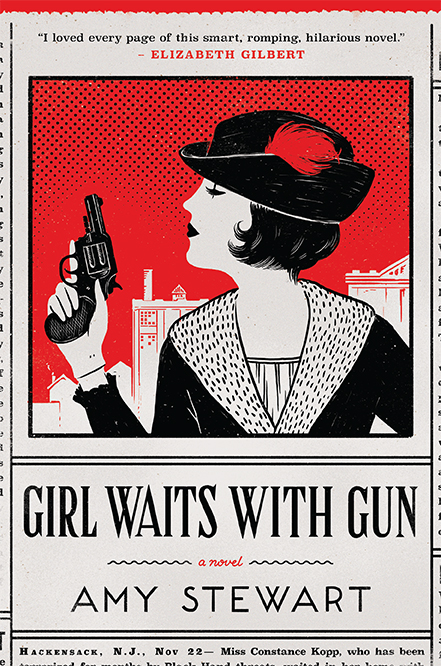 by Amy Stewart
From the New York Times best-selling author of The Drunken Botanist comes an enthralling novel based on the forgotten true story of one of the nation's first female crime fighters.
Constance Kopp doesn't quite fit the mold. She towers over most men, has no interest in marriage or domestic affairs, and has been isolated from the world since a family secret sent her and her sisters from city to country fifteen years ago. When a powerful, ruthless factory owner runs down their buggy, a dispute over damages turns into a war of bricks, bullets, and threats as he unleashes his gang on their farm. The sheriff enlists her help, and it turns out Constance has knack for outwitting (and disarming) the criminal element that might just take her back out into the world and onto a new path in life. Quick-witted and full of madcap escapades, Girl Waits with Gun is a story about one woman rallying the courage to stand up for and grow into herself — with a little help from sisters and sheriffs along the way.
---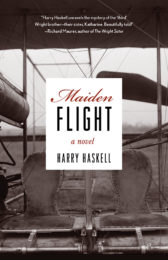 Maiden Flight
by Harry Haskell
Maiden Flight is the true-life novelization of the Wright sister who in 1926 left Orville, her world-famous and intensely possessive older brother, to marry newspaper editor Harry Haskell, the man she loved, and suffered the unhappy consequences. An international celebrity in her own right, Katharine embodied the worldly, independent, and self-fulfilled New Woman of the early twentieth century. Yet she remained in many ways a Victorian. Torn between duty and love, she agonized for months before making her devastating break with Orville at age fifty-two.
---
The Other Einstein
by Marie Benedict
In the tradition of The Paris Wife and Mrs. Poe, The Other Einstein offers us a window into a brilliant, fascinating woman whose light was lost in Einstein's enormous shadow. It is the story of Einstein's wife, a brilliant physicist in her own right, whose contribution to the special theory of relativity is hotly debated and may have been inspired by her own profound and very personal insight.
Mitza Maric has always been a little different from other girls. Most twenty-year-olds are wives by now, not studying physics at an elite Zurich university with only male students trying to outdo her clever calculations. But Mitza is smart enough to know that, for her, math is an easier path than marriage. And then fellow student Albert Einstein takes an interest in her, and the world turns sideways. Theirs becomes a partnership of the mind and of the heart, but there might not be room for more than one genius in a marriage.
---
Young Adult Recommendations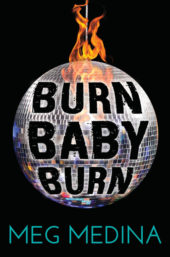 Burn Baby Burn
by Meg Medina
Nora Lopez is seventeen during the infamous New York summer of 1977, when the city is besieged by arson, a massive blackout, and a serial killer named Son of Sam who shoots young women on the streets. Nora's family life isn't going so well either: her bullying brother, Hector, is growing more threatening by the day, her mother is helpless and falling behind on the rent, and her father calls only on holidays. All Nora wants is to turn eighteen and be on her own. And while there is a cute new guy who started working with her at the deli, is dating even worth the risk when the killer likes picking off couples who stay out too late? Award-winning author Meg Medina transports us to a time when New York seemed balanced on a knife-edge, with tempers and temperatures running high, to share the story of a young woman who discovers that the greatest dangers are often closer than we like to admit — and the hardest to accept.
---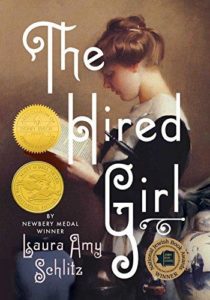 The Hired Girl
by Laura Amy Schlitz
Newbery Medalist Laura Amy Schlitz brings her sharp wit and keen eye to early twentieth-century America in a comedic tour de force destined to become a modern classic.
Fourteen-year-old Joan Skraggs yearns for real life and true love—like the heroines in her beloved novels experience. But what hope is there for adventure, beauty, or art on a hardscrabble farm in Pennsylvania where the work never ends? Over the summer of 1911, Joan pours her heart out into her diary as she seeks a new, better life for herself—because maybe, just maybe, a hired girl cleaning and cooking for six dollars a week can become what a farm girl could only dream of—a woman with a future. Inspired by her own grandmother's journal, Newbery Medalist Laura Amy Schlitz relates Joan's journey from the muck of the chicken coop to the comforts of a society household in Baltimore (Electricity! Carpet sweepers! Sending out the laundry!), taking readers on an exploration of feminism and housework; religion and literature; love and loyalty; cats, hats, and bunions.
---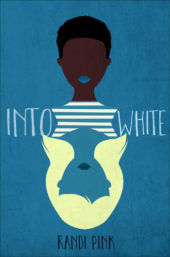 Into White
by Randi Pink
LaToya Williams lives in Birmingham, Alabama, and attends a mostly white high school. She's so low on the social ladder that even the other black kids disrespect her. Only her older brother, Alex, believes in her. At least, until a higher power answers her only prayer–to be "anything but black." And voila! She wakes up with blond hair, blue eyes, and lily white skin. And then the real fun begins…
---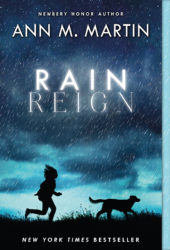 Rain Reign
by Ann M. Martin
A New York Times Bestseller
Rose Howard is obsessed with homonyms. She's thrilled that her own name is a homonym, and she purposely gave her dog Rain a name with two homonyms (Reign, Rein), which, according to Rose's rules of homonyms, is very special. Not everyone understands Rose's obsessions, her rules, and the other things that make her different—not her teachers, not other kids, and not her single father. When a storm hits their rural town, rivers overflow, the roads are flooded, and Rain goes missing. Rose's father shouldn't have let Rain out. Now Rose has to find her dog, even if it means leaving her routines and safe places to search.
---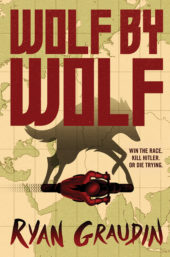 Wolf by Wolf
by Ryan Graudin
The year is 1956, and the Axis powers of the Third Reich and Imperial Japan rule. To commemorate their Great Victory, they host the Axis Tour: an annual motorcycle race across their conjoined continents. The prize? An audience with the highly reclusive Adolf Hitler at the Victor's Ball in Tokyo.
Yael, a former death camp prisoner, has witnessed too much suffering, and the five wolves tattooed on her arm always remind her of the loved ones she lost. The resistance has given Yael one goal: Win the race and kill Hitler. With the power to skinshift, Yael must complete her mission by impersonating last year's only female racer, Adele Wolfe. But as Yael grows closer to the other competitors, can she be as ruthless as she needs to be to avoid discovery and stay true to her mission?