December Spotlight:
Rio Grande and Cassino Book Clubs
The December Spotlight Groups are located in Brazil!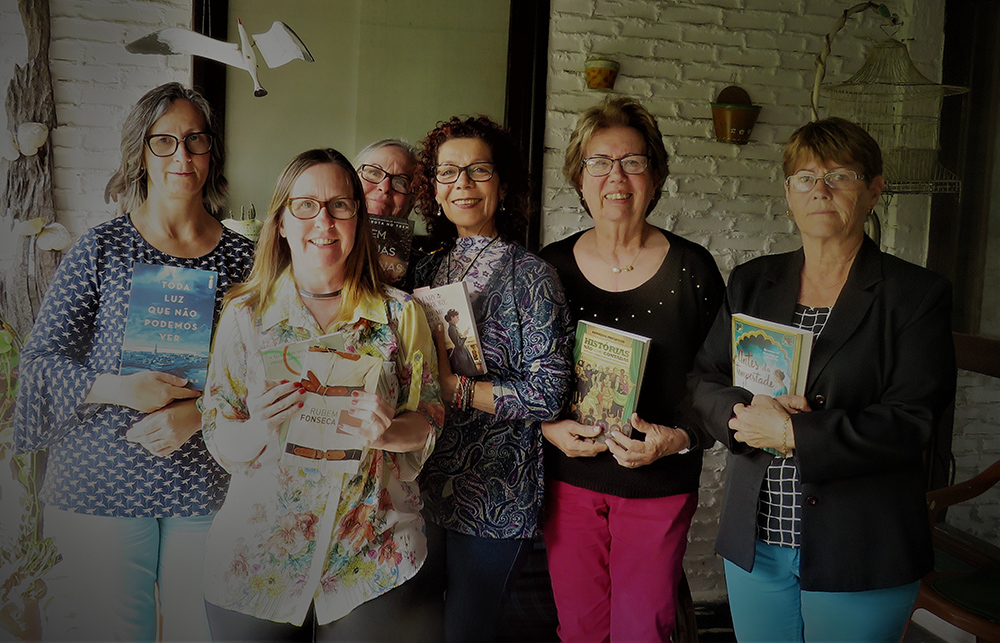 This month we're featuring two book clubs, both in Brazil: the first group is in Rio Grande and meets every other Tuesday. The second is in Cassino (a beach 20 kilometers from the city) and meets every other Saturday.
These groups discuss the book they are reading, read a short story, and socialize a bit with tea, coffee and some snacks. They get together from March (end of their summer) to November (end of their spring) and the books are either chosen by the host or recommended by a member. Some of the members can read in Spanish and English, and one or two in French.
In early December they have an end-of-year activity called "secret friend," when they throw a small party and exchange books. The picture featured in this post was taken December 2nd during this small party for the Cassino (beach) group.
In 2017, the groups read: Major Pettigrew's Last Stand (Helen Simonson), A Man Called Ove (Fredrik Backman), Victory (Joseph Conrad), Aunt Julia and The Scriptwriter (Mario Vargas Llosa), The Brothers Karamazov (Dostoevsky), O passageiro do fim do dia (Rubens Figueiredo – Brazilian), and 40 Dias (Maria Valéria Resende – Brazilian). They try to choose authors from all the continents and include at least one Brazilian author over the year.
To enter to become a Spotlight group, email a picture and description of your group to info@readinggroupchoices.com. If your group is chosen, we will send you and your group a box of discussible books and a copy of our most recent edition of Reading Group Choices!