Titles To Provoke Your Mind and Heart
While some books deliver us to worlds far from our own and delight us by completely removing us from our own lives, there are still others that invite readers to turn inward and become more present to the current moment. How can we be more observant of improbable moments of grace? What does it mean to believe in something so much you would die for it? How can we be more empathetic? These questions and more are examined by this following list of books with subjects that span aging, death, family, love, and happiness itself.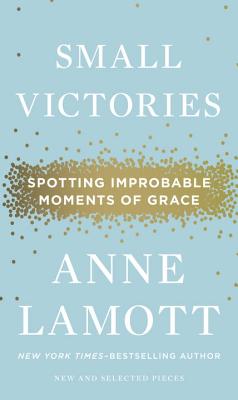 Small Victories: Spotting Improbable Moments of Grace
by Anne Lamott
From the bestselling author of Stitches and Help, Thanks, Wow comes her long-awaited collection of new and selected essays on hope, joy, and grace. Anne Lamott writes about faith, family, and community in essays that are both wise and irreverent. It's an approach that has become her trademark. Now in Small Victories, Lamott offers a new message of hope that celebrates the triumph of light over the darkness in our lives. Our victories over hardship and pain may seem small, she writes, but they change us—our perceptions, our perspectives, and our lives. Lamott writes of forgiveness, restoration, and transformation, how we can turn toward love even in the most hopeless situations, how we find the joy in getting lost and our amazement in finally being found. Profound and hilarious, honest and unexpected, these stories are proof that the human spirit is irrepressible.
---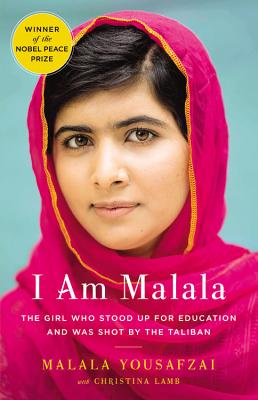 I Am Malala: The Girl Who Stood Up for Education and Was Shot by the Taliban
by Malala Yousafzai; Christina Lamb
A Memoir by the Youngest Recipient of the Nobel Peace Prize
When the Taliban took control of the Swat Valley in Pakistan, one girl spoke out. Malala Yousafzai refused to be silenced and fought for her right to an education. On Tuesday, October 9, 2012, when she was fifteen, she almost paid the ultimate price. She was shot in the head at point-blank range while riding the bus home from school, and few expected her to survive. Instead, Malala's miraculous recovery has taken her on an extraordinary journey from a remote valley in northern Pakistan to the halls of the United Nations in New York. At sixteen, she became a global symbol of peaceful protest and the youngest nominee ever for the Nobel Peace Prize. I Am Malala is the remarkable tale of a family uprooted by global terrorism, of the fight for girls' education, of a father who, himself a school owner, championed and encouraged his daughter to write and attend school, and of brave parents who have a fierce love for their daughter in a society that prizes sons. This book will make you believe in the power of one person's voice to inspire change in the world.
---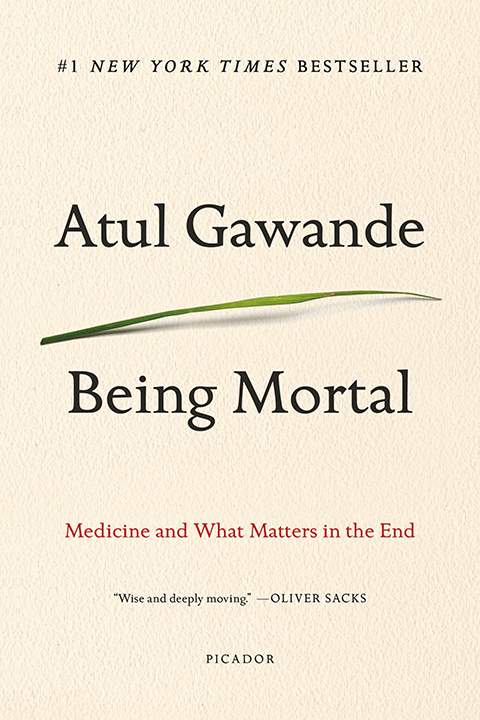 Being Mortal: Medicine and What Matters in the End
by Atul Gawande
In Being Mortal, bestselling author Atul Gawande tackles the hardest challenge of his profession: how medicine can not only improve life but also the process of its ending. Medicine has triumphed in modern times, transforming birth, injury, and infectious disease from harrowing to manageable. But in the inevitable condition of aging and death, the goals of medicine seem too frequently to run counter to the interest of the human spirit. Nursing homes, preoccupied with safety, pin patients into railed beds and wheelchairs. Hospitals isolate the dying, checking for vital signs long after the goals of cure have become moot. Doctors, committed to extending life, continue to carry out devastating procedures that in the end extend suffering. Gawande, a practicing surgeon, addresses his profession's ultimate limitation, arguing that quality of life is the desired goal for patients and families. Gawande offers examples of freer, more socially fulfilling models for assisting the infirm and dependent elderly, and he explores the varieties of hospice care to demonstrate that a person's last weeks or months may be rich and dignified. Full of eye-opening research and riveting storytelling, Being Mortal asserts that medicine can comfort and enhance our experience even to the end, providing not only a good life but also a good end.
---
by Donald Hall
From a former Poet Laureate, a new collection of essays delivering a gloriously unexpected view from the vantage point of very old age. Donald Hall has lived a remarkable life of letters, a career capped by a National Medal of the Arts, awarded by the president. Now, in the "unknown, unanticipated galaxy" of very old age, he is writing searching essays that startle, move, and delight. In the transgressive and horrifyingly funny "No Smoking," he looks back over his lifetime, and several of his ancestors' lifetimes, of smoking unfiltered cigarettes, packs of them every day. Hall paints his past: "Decades followed each other — thirty was terrifying, forty I never noticed because I was drunk, fifty was best with a total change of life, sixty extended the bliss of fifty . . ." And, poignantly, often joyfully, he limns his present: "When I turned eighty and rubbed testosterone on my chest, my beard roared like a lion and gained four inches." Most memorably, Hall writes about his enduring love affair with his ancestral Eagle Pond Farm and with the writing life that sustains him, every day: "Yesterday my first nap was at 9:30 a.m., but when I awoke I wrote again."
---
by Leslie Jamison
From personal loss to phantom diseases, The Empathy Exams is a bold and brilliant collection, Winner of the Graywolf Press Nonfiction Prize  
Beginning with her experience as a medical actor who was paid to act out symptoms for medical students to diagnose, Leslie Jamison's visceral and revealing essays ask essential questions about our basic understanding of others: How should we care about each other? How can we feel another's pain, especially when pain can be assumed, distorted, or performed? Is empathy a tool by which to test or even grade each other? By confronting pain—real and imagined, her own and others'—Jamison uncovers a personal and cultural urgency to feel. She draws from her own experiences of illness and bodily injury to engage in an exploration that extends far beyond her life, spanning wide-ranging territory—from poverty tourism to phantom diseases, street violence to reality television, illness to incarceration—in its search for a kind of sight shaped by humility and grace.
---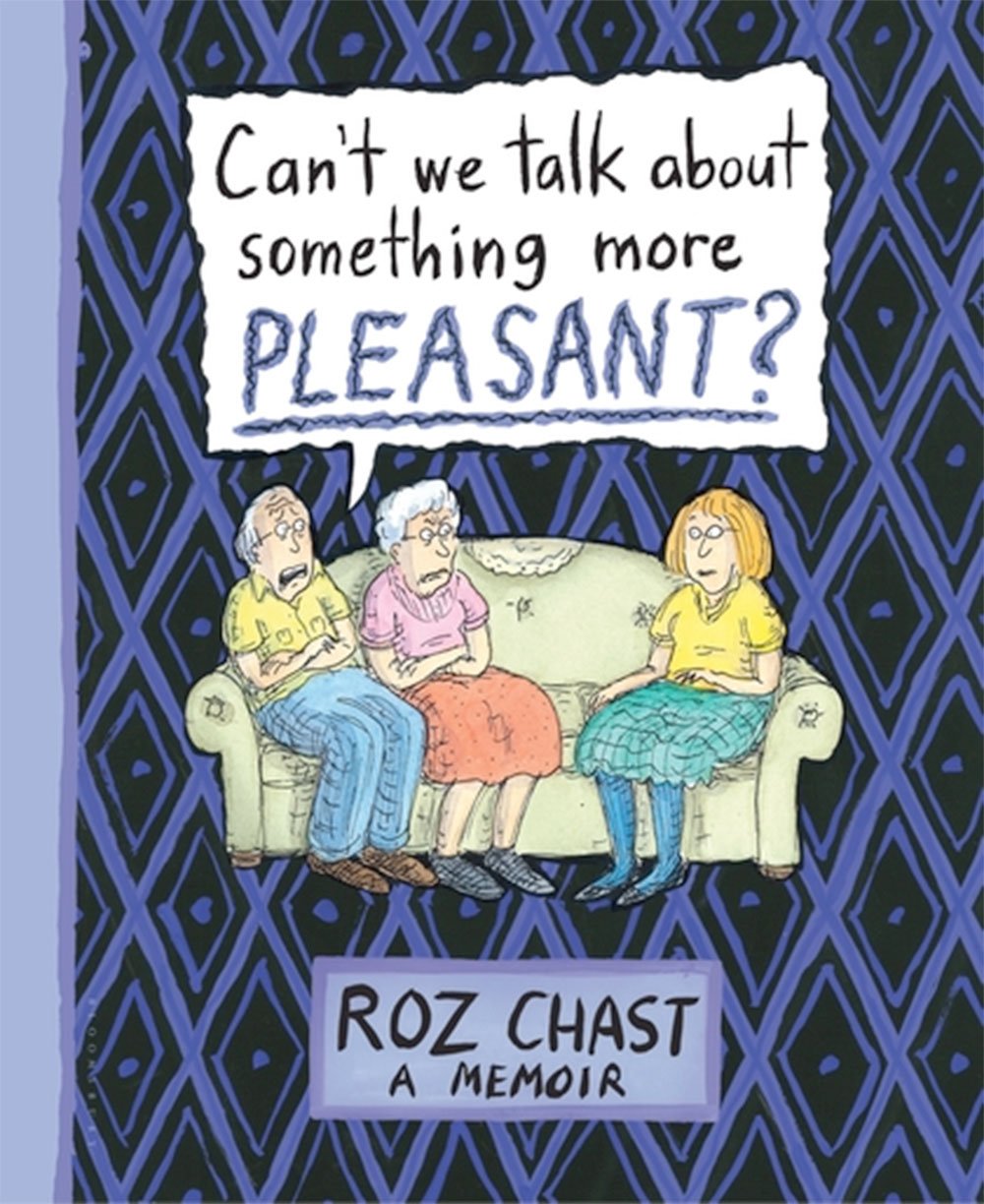 Can't We Talk about Something More Pleasant?: A Memoir
by Roz Chast
2014 National Book Award Finalist
In her first memoir, Roz Chast brings her signature wit to the topic of aging parents. Spanning the last several years of their lives and told through four-color cartoons, family photos, and documents, and a narrative as rife with laughs as it is with tears, Chast's memoir is both comfort and comic relief for anyone experiencing the life-altering loss of elderly parents. When it came to her elderly mother and father, Roz held to the practices of denial, avoidance, and distraction. But when Elizabeth Chast climbed a ladder to locate an old souvenir from the "crazy closet"—with predictable results—the tools that had served Roz well through her parents' seventies, eighties, and into their early nineties could no longer be deployed. While the particulars are Chast-ian in their idiosyncrasies—an anxious father who had relied heavily on his wife for stability as he slipped into dementia and a former assistant principal mother whose overbearing personality had sidelined Roz for decades—the themes are universal: adult children accepting a parental role; aging and unstable parents leaving a family home for an institution; dealing with uncomfortable physical intimacies; managing logistics; and hiring strangers to provide the most personal care. An amazing portrait of two lives at their end and an only child coping as best she can, Can't We Talk about Something More Pleasant will show the full range of Roz Chast's talent as cartoonist and storyteller.
---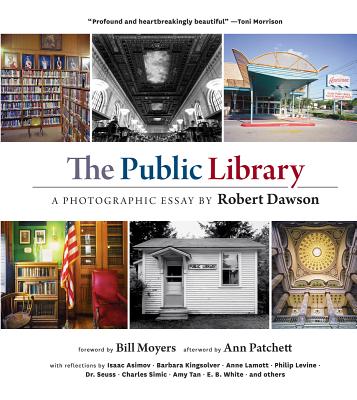 The Public Library: A Photographic Essay
by Robert Dawson (Photographer); Bill Moyers (Foreword by); Ann Patchett (Afterword by)
A gorgeous visual celebration of America's public libraries including 150 photos, plus essays by Bill Moyers, Ann Patchett, Anne Lamott, Amy Tan, Barbara Kingsolver, and many more. Many of us have vivid recollections of childhood visits to a public library: the unmistakable musty scent, the excitement of checking out a stack of newly discovered books. Today, the more than 17,000 libraries in America also function as de facto community centers offering free access to the internet, job-hunting assistance, or a warm place to take shelter. And yet, across the country, cities large and small are closing public libraries or curtailing their hours of operation. Over the last eighteen years, photographer Robert Dawson has crisscrossed the country documenting hundreds of these endangered institutions. The Public Library presents a wide selection of Dawson's photographs— from the majestic reading room at the New York Public Library to Allensworth, California's one-room Tulare County Free Library built by former slaves. Accompanying Dawson's revealing photographs are essays, letters, and poetry by some of America's most celebrated writers. A foreword by Bill Moyers and an afterword by Ann Patchett bookend this important survey of a treasured American institution.
---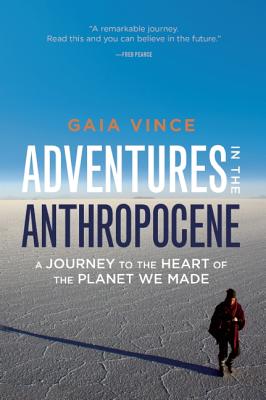 Adventures in the Anthropocene: A Journey to the Heart of the Planet We Made
by Gaia Vince
We all know our planet is in crisis, and that it is largely our fault. But all too often the full picture of change is obstructed by dense data sets and particular catastrophes. Struggling with this obscurity in her role as an editor at "Nature," Gaia Vince decided to travel the world and see for herself what life is really like for people on the frontline of this new reality. What she found was a number people doing the most extraordinary things. During her journey she finds a man who is making artificial glaciers in Nepal along with an individual who is painting mountains white to attract snowfall; take the electrified reefs of the Maldives; or the man who's making islands out of rubbish in the Caribbean. These are ordinary people who are solving severe crises in crazy, ingenious, effective ways. While Vince does not mince words regarding the challenging position our species is in, these wonderful stories, combined with the new science that underpins Gaia's expertise and research, make for a persuasive, illuminating—and strangely hopeful—read on what the Anthropocene means for our future.
---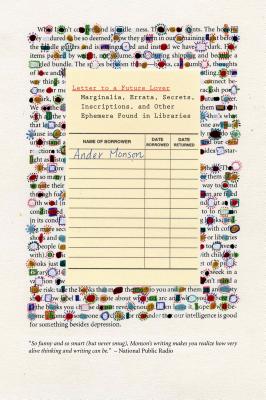 Letter to a Future Lover: Marginalia, Errata, Secrets, Inscriptions, and Other Ephemera Found in Libraries
by Ander Monson
An exuberant, expansive cataloging of the intimate physical relationship between a reader and a book. Readers of physical books leave traces: marginalia, slips of paper, fingerprints, highlighting, inscriptions. All books have histories, and libraries are not just collections of books and databases but a medium of long-distance communication with other writers and readers. Letter to a Future Lover collects several dozen brief pieces written in response to library ephemera—with "library" defined broadly, ranging from university institutions to friends' shelves, from a seed library to a KGB prison library—and addressed to readers past, present, and future. Through these witty, idiosyncratic essays, Ander Monson reflects on the human need to catalog, preserve, and annotate; the private and public pleasures of reading; the nature of libraries; and how the self can be formed through reading and writing.
---
by Michael Crummey
The scarcely populated town of Sweetland rests on the shore of a remote Canadian island. Its slow decline finally reaches a head when the mainland government offers each islander a generous resettlement package the sole stipulation being that everyone must leave. Fierce and enigmatic Moses Sweetland, whose ancestors founded the village, is the only one to refuse. As he watches his neighbors abandon the island, he recalls the town's rugged history and its eccentric cast of characters. Evoking The Shipping News, Michael Crummey, one of Canada's finest novelists, conjures up the mythical, sublime world of Sweetland's past amid a storm-battered landscape haunted by local lore. As in his critically acclaimed novel Galore, Crummey masterfully weaves together past and present, creating in Sweetland a spectacular portrait of one man's battle to survive as his environment vanishes around him.
---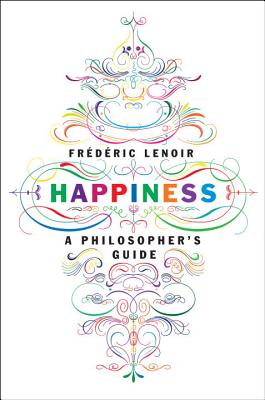 Happiness: A Philosopher's Guide
by Frederic Lenoir; Andrew Brown (Translator)
A huge bestseller in Europe, Frederic Lenoir's Happiness is an exciting journey that examines how history's greatest philosophers and religious figures have answered life's most fundamental question: "What is happiness and how do I achieve it?"  From the ancient Greeks on—from Aristotle, Plato, and Chuang Tzu to the Buddha, Jesus, and Muhammad, from Voltaire, Spinoza, and Schopenhauer to Kant, Freud, and even modern neuroscientists—Lenoir considers the idea that true and lasting happiness is indeed possible. In clear language Lenoir concisely surveys what the greatest thinkers of all time have had to say on the subject, and amidst his charming prose, raises provocative questions: Do we have a duty to be happy? Is there a connection between individual and collective happiness? Is happiness contagious? Is there a difference between pleasure and happiness? Can unhappiness and happiness coexist? Does our happiness depend on our luck? Understanding how civilization's best minds have answered those questions, Lenoir suggests, makes for not just a fascinating reading experience, but provides a way for us to see us how happiness, that most elusive of feelings, is attainable in our own lives.