History comes to life in this stunning novel by Devin Murphy with a moral dilemma at its core.
Devin Murphy's debut novel The Boat Runner charts the coming-of-age story of a Dutch man during WWII. He kindly took the time to answer our questions during a recent visit to Reading Group Choices in Madison, Wisconsin.
Reading Group Choices: What book changed your life?​
Devin Murphy: All the King's Men by Robert Penn Warren. When I first starting writing, Warren's novel gave me a sense of how flawed, yet complex, a character could be and showed me that if such a character has a big story to tell, you have the makings of a great novel.
RGC: What books are coming out this year that you're looking forward to reading?
DM: Warlight by Michael Ondaatje, The Sadness of Beautiful Things by Simon Van Booy, Learning to See by Elise Hooper, and Rebecca Makkai's The Great Believers.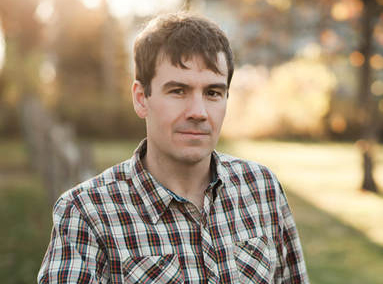 RGC: What books are currently stacked next to your bed or in your to-be-read pile?
DM: Americanah by Chimamanda Ngozi Adichie, The Atomic City Girls by Janet Beard, Are You Sleeping by Kathleen Barber, and tons of kids books my children want read to them every night.
RGC: Who are your favorite authors?
DM: Right now It's Willy Vlautin and Rick Bass.
RGC: Do you have a favorite musician?
DM: Josh Ritter. Though when I write I tend to loop Yo Yo Ma's Bach Six Cello Suite to tune out other noises.
RGC: Is there a creator who is doing something you find amazing?
DM: Jennifer Egan and Lydia Yuknavitch's books always surprise me and I love getting their new work as soon as it comes out. I also just watched the video of Childish Gambino about a dozen times and think Donald Glover is captivating.
RGC: What do you wish you knew more about?
DM: Ahhh… everything. I have small kids so working at home is distracting. I end up going to hide out in my local library and each aisle of books I walk down I find something fascinating and before you know it I've spent thirty minutes reading about the mating rituals of Birds of Paradise.
RGC: Given the choice of anyone in the world, who would you want as a dinner guest?
DM: I just had a dinner guest to our home and my youngest child barfed up a crayon on the table and my daughter got paint on her sleeve, so I'm probably not in a great space to try to impress someone I think highly of. But give it a few years, Rick Bass, the writer!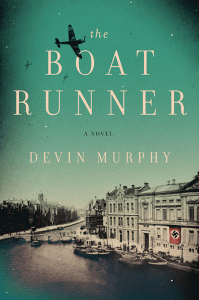 RGC: Laptop or pencil?
DM: I have to write on a laptop because my handwriting is illegible, even to me.
RGC: What do you enjoy most about doing a reading or talking about your book?
DM: I love doing Q&As where an audience throws random questions and gets to share their genuine interests. It keeps me on my toes and is the most rewarding.
RGC: What is something you know about Madison, WI?
DM: My wife did a residency at University of Wisconsin Hospital Systems. She lived near the co-op and I would fly in and we would toot around town on bikes. We held hands at the farmers market. Swam in the lakes. We love Mad town.
Read more about The Boat Runner and find other great author interviews on the Reading Group Choices blog!