Experience the small, often hilarious, moments common among parents of young children in the heartfelt book One Day You'll Thank Me.
Author David McGlynn explores the many surprises of fatherhood in his new memoir One Day You'll Thank Me, and recently visited with Reading Group Choices to read and discuss his work with an audience. David also kindly took the time to answer our questions after he shared part of his memoir.
Reading Group Choices: What book changed your life?
David McGlynn: Shot in the Heart by Mikal Gilmore. I read it, more or less by accident, at the end of my first year of graduate school at the University of Utah. The author is the younger brother of Gary Gilmore, who'd murdered two young men in Provo, Utah in the late 1970s and was the first person sentenced to death in the United States after a ten-year national moratorium on capital punishment. The event made national headlines at the time, and inspired several films and books, including Norman Mailer's Executioner's Song. Even the famous Nike slogan, "Just Do It," comes from Gary Gilmore, an allusion to his alleged last words before meeting the firing squad.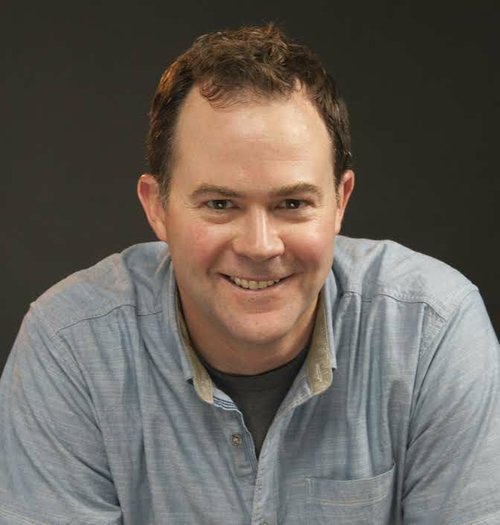 Even after nine months of living in Utah, I still knew the state mainly through its clichés. Like a lot of people, I saw Utah as overwhelmingly homogenous, excessively wholesome, and, well, essentially boring. But as I read Mikal Gilmore's story about Gary's life, crime, and execution, I felt as though I was seeing Utah for the first time, and in terms far starker and more violent than I ever thought possible. Suddenly Utah was no longer wholesome, no longer boring. It was the Wild West. I lived in the attic of an old house high on a hill above the city, and after I finished reading I crawled out my bedroom window onto the roof sat for a long time staring at the valley. At the far southern tip, just before the mountains turned out of view, I could see the very prison where twenty years earlier, Gary Gilmore had faced the firing squad.
Not only did the story radically change my view of Utah, but it turned me overnight into a reader and writer of nonfiction. 19 years later, I'm still at it.
RGC: What book(s) are coming out this year that you're looking forward to reading?
DM: Karen Bender's story collection, The New Order; Robert Anthony Siegel's memoir, Criminals; Madhuri Vijay's debut novel, The Far Field; Nicole Walker's environmentalist memoir, Sustainability: A Love Story
RGC: What books are currently stacked next to your bed/on your desk/in your pile-to-read?
DM: Liam Callanan's novel, Paris by the Book; Rebecca Kauffman's novel, The Gunners; Joan Silber's novel, Improvement; Shobha Rao's novel, Girls Burn Brighter; Simeon Marsalis' novel, As Lie is to Grin
RGC: What book did you most recently recommend to someone else?
DM: Alice McDermott's The Ninth Hour
RGC: What was your favorite book when you were a child?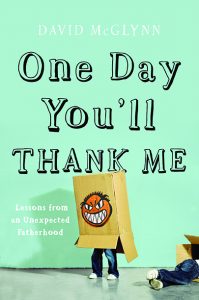 DM: I was absolutely besotted with Catch-22 when I was in high school. Before that, as a younger kid, I had a book called The Giant Book of Strange but True Sports Stories. I read it so many times the binding came unglued.
RGC: Who are your favorite writers?
DM: Flannery O'Connor, Alice McDermott, Marilynne Robinson, Yiyun Li, Wallace Stegner, Herman Melville, Stewart O'Nan, Yoko Ogawa, Ann Packer, Andre Dubus, Jhumpa Lahiri.
RGC: Do you commonly use a word or phrase that is specific to a place you lived/from childhood/from family that you don't hear often in day-to-day conversation?
DM: I grew up in Texas, which meant I grew up hearing "ya'll" every two words. Also, any non-alcoholic beverage was a "Coke," regardless of its brand affiliation or flavor. My grandfather referred to anything he deemed sensless or ridiculous as "Mickey Mouse." He most often used it when on the phone. One year, my mother and uncles gave him a Mickey Mouse phone for his birthday, which seemed to bring the whole phrase full circle.
RGC: What book/s could you never part with? Think "stranded-on-a-desert-island" books.
DM: Every winter I read The Education of Henry Adams. It's a landmark memoir and a great comfort on a winter's night. I also have a first edition copy of Don DeLillo's White Noise that I'd probably run into a burning building to save. In fairness, it was a wedding present from my wife.
RGC: Were you ever embarrassed about a book you loved?
DM: Never! We should all read widely, promiscuously even, and do so without shame.
RGC: What fictional character do you most identify with? Why?
DM: I've always felt connected to Ishmael Chambers in David Guterson's Snow Falling on Cedars. Maybe it's the book's Moby Dick allusions or Ishmael's unrequited longing for Hatsue, but I've read that book at least a dozen times and the more I do, the more Ishmael's thoughts feel like my own.
RGC: Do you have a favorite musician or genre of music?
DM: I like a lot of music, really. I'm a big fan of Lake Street Dive, and I took my sons to see them in concert last summer. It was the boys' first-ever concert, so now we're all enormous fans and listen to their music on constant repeat.
RGC: Is there a creator who is doing something you find amazing?
DM: Christopher Nolan's films, in my opinion, are really fascinating. I've been a fan since Memento, and I love the way he works with time, especially in Inception, Interstellar, and Dunkirk.
RGC: What do you wish you knew more about?
DM: Astronomy and medicine. And since I live in an old house built just after World War II, it wouldn't hurt to be a trained plumber.
RGC: Given the choice of anyone in the world, whom would you want as a dinner guest?
DM: Barack Obama. I'm not even sorry.
RGC: Vinyl, cassette, CD or digital? Typewriter, notebook, tablet or computer?
DM: Spotify. Notebook and pen, all day long.
RGC: What is your most meaningful place?
DM: That depends on what I'm doing. If I'm working, it's the Lincoln Reading Room at the Lawrence University Mudd Library. I've written all of my books in that room (in the same chair, even). If I'm with the family, the beach at Ephraim in Door County is my vision of heaven.
RGC: What's your favorite bookstore?
DM: Boswell's in Milwaukee is terrific. And Neenah, Wisconsin has a lovely, little rare bookshop called Thomas A. Lyons Fine Books.
RGC: Can you share a favorite line from a creative work (book/play/film/song)?
DM: My older son and I were talking about Hamlet not long ago, so I'll quote my favorite lines from the play: "There's a special providence in the fall of a sparrow. If it be now, 'tis not to come. If it be not to come, it will be now. If it be not now, yet it will come—the readiness is all."
RGC: What do you enjoy most about doing a reading or talking about your book?
DM: I love sitting around with friends and telling stories. Since my recent work is nonfiction, giving a reading or a talk is basically just a more formal way of doing exactly that – just with wine and cheese. And if something I wrote makes someone laugh, it can lift my mood for days.
RGC: What is something you know about or have heard about Madison or Wisconsin?
DM: I love Madison! Several years ago, my family was going through a rough patch and to cheer ourselves up, we decided to take our bikes to Madison for the day (Madison's about 90 minutes from our house in Appleton). We parked near Capitol Square, unloaded our bikes, and headed out. We rode for miles and miles, even though my younger son was only seven, and ended up at the Terrace for ice cream. We had such a lovely time that it's become an annual tradition. We call it Madison Bike Day. And my sons love The Jump Around.
Read more about One Day You'll Thank Me and find other great author interviews on the Reading Group Choices blog!