January 2021 Spotlight: The Telltale Book Club
The members of our January 2021 Spotlight come mostly from the nursing profession and receive themed bookmarks every month!
The Telltale Book Club started meeting in July 2019 with a phenomenal group of women from the Oklahoma City area. We're an interesting group as many of us are Labor and Delivery/Postpartum nurses. We average 15 participants in every discussion and we meet on Tuesdays every four weeks.
Our very first book discussion was The Silent Patient by Alex Michaelides. After that initial meeting, our monthly book has been chosen by vote. Book club members are notified one week prior to our meeting of the four books to choose from, encouraged to research each one and vote for their favorite at the upcoming meeting. The book that receives the most votes at our monthly meeting is the book we read for the next month. If we have two books that tie for first place, we read and discuss both books. Book club participants also receive a laminated bookmark with a special theme every month. The bookmark is a special treat everyone looks forward to!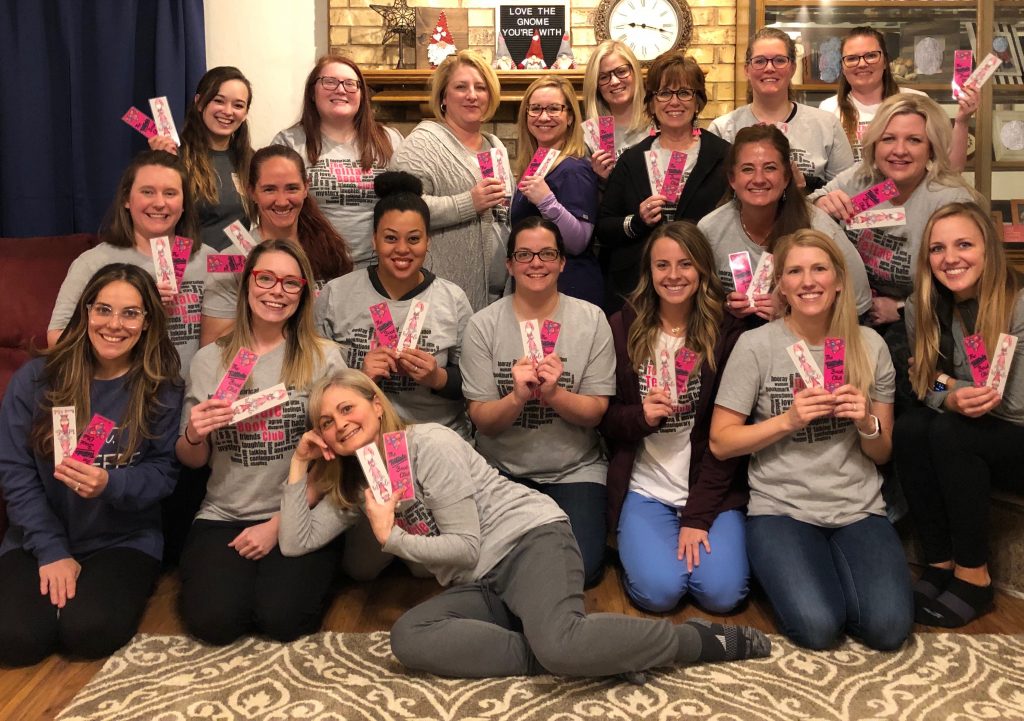 We've read so many amazing books over the past 15 months!  Some of our favorite books have been Keeping Lucy by T. Greenwood, The Grace Year by Kim Liggett, The Mother-In-Law by Sally Hepworth, and Verity by Colleen Hoover. The majority of our books have been fiction, but we did branch out and read nonfiction last month. We look forward to adding more nonfiction and memoirs to our list.
The group picture was one of our last in-person meetings we were able to have before Covid. Prior to the quarantine, our monthly meetings also had a food theme and members were encouraged to bring a dish to share. We have some amazing cooks in our group!  Even though we meet via Zoom now, we still have great participation. We really miss meeting in-person, but we are still so grateful that Zoom provides us the opportunity to see each other, discuss our monthly book, and share what's happening in our lives, including other books we are reading. Not only are these meetings great for our mental health, but we also add to our TBR list. It's a win-win!
All of our Spotlight Groups receive a box of discussable books. Flatiron Books will be sending the members of The Telltale Book Club free copies of these great titles:

The Moment of Lift by Melinda Gates
The Survivors  by Jane Harper
Oona Out of Order by Margarita Montimore
Of Women and Salt by Gabriela Garcia
---
Want to meet our previous Spotlight Groups? Read about them here!
To enter to become a Spotlight, email a picture and description of your group to info@readinggroupchoices.com.