October 2023 Spotlight: Bookies With Class
Our October 2023 Spotlight is celebrating 20 years as a book club!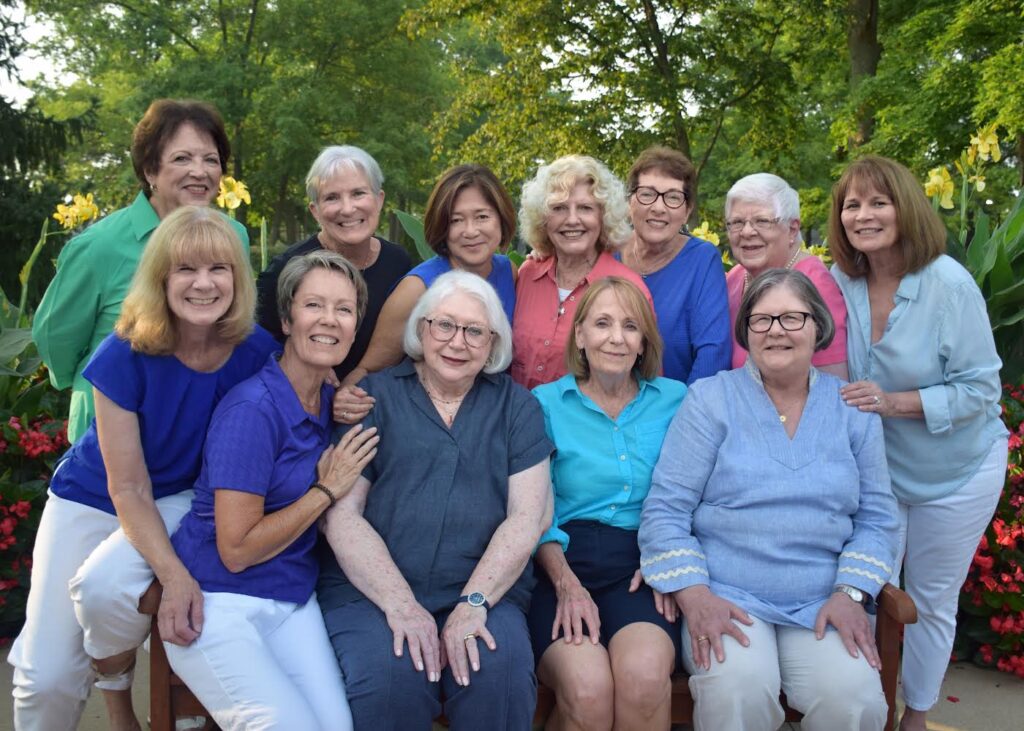 Our book club began 20 years ago with six women and has now grown to 12, ranging in age from 60 to 80+. (We took this photo a couple weeks ago to celebrate our 20 years together!) The Bookies have chosen to remain small in number, consisting of family and friends. We meet each month and take turns being the hostess, usually in our home, although during COVID, we continued to meet via Zoom.
Each hostess selects the book for her meeting without any restrictions on the author or genre. Our group has read multiple books written by Kristin Hannah, Stephanie Dray, Geraldine Brooks, and Daniel James Brown. Recent books read are Horse, The Extraordinary Life of Sam Hell, and The Second Mrs. Astor. We share opinions without judgments and always have lively, positive discussions filled with laughter.
All of our Spotlight Groups receive a box of books for discussion! Flatiron Books will be sending the members of Bookies With Class free tote bags and copies of Olga Dies Dreaming by Xochitl Gonzalez.
To enter to become an RGC Spotlight group, email a picture and description of your group to info@readinggroupchoices.com.