Julia Fine's newest book of literary fantasy What Should Be Wild is a darkly-funny, striking debut.
Julia Fine recently visited Reading Group Choices to read and discuss her work with an audience. Julia also kindly took the time to answer our questions after she shared part of her book!
Reading Group Choices: What book changed your life?
Julia Fine: Atonement by Ian McEwan.
RGC: What book(s) are coming out this year that you're looking forward to reading?
JF: Everything Under by Daisy Johnson. The Witch Elm by Tana French.
RGC: What books are currently stacked next to your bed/on your desk/in your pile-to-read?
JF: Asymmetry by Lisa Halliday, Willa & Hesper by Amy Feltman, The Mermaid and Mrs. Hancock by Imogen Hermes Gower, My Cat Yugoslavia by Pajtim Statovci, Dear Genius: The Letters of Ursula Nordstrom ed. Leonard Marcus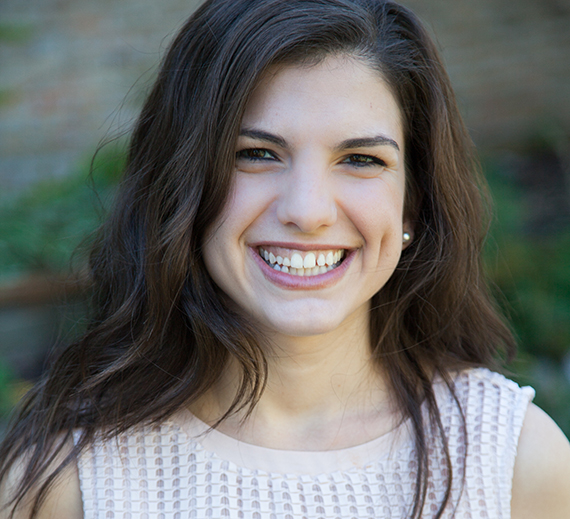 RGC: What book did you most recently recommend to someone else?
JF: Invitation to a Bonfire by Adrienne Celt. The Quiet Noisy Book by Margaret Wise Brown.
RGC: What was your favorite book when you were a child?
JF: Eloise by Kay Thompson has always had a special place in my heart. Many Moons by James Thurber. Many Waters by Madeleine L'Engle.
RGC: Who are your favorite writers?
JF: A small sampling: Shirley Jackson, Angela Carter, Helen Oyeyemi, George Eliot, Karen Russell, F Scott Fitzgerald, David Mitchell, Sarah Waters, Robert Penn Warren, Jorge Luis Borges, Kazuo Ishiguro, Dylan Thomas, Hilary Mantel
RGC: What book/s could you never part with? Think "stranded-on-a-desert-island" books.
JF: Philip Pullman's His Dark Materials trilogy, and All the King's Men by Robert Penn Warren
RGC: What fictional character do you most identify with? Why?
JF: I like to think I'm a Jo March, but in reality I'm probably more of an Amy. Can I say Amy March meets Hermione Granger? A bit of a snob and a know-it-all…
RGC: Is there a creator who is doing something you find amazing?
JF: Hannah Gadsby. She's basically created a new genre with Nanette, her standup comedy special—it's provocative and painful and absolutely brilliant.  
RGC: What do you wish you knew more about?
JF: Pretty much everything! Catholic saints and astrophysics and the history of department stores and nature photography. The lives of my great- and great-great-grandparents. Money management.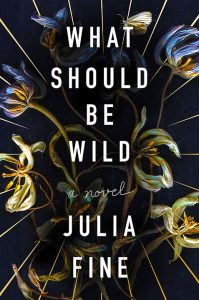 RGC: Given the choice of anyone in the world, whom would you want as a dinner guest?
JF: Michelle Obama and/or Gertrude Stein.
RGC: Vinyl, cassette, CD or digital? Typewriter, notebook, tablet or computer?
JF: Vinyl and computer.
RGC: What is your most meaningful place?
JF: Marc Chagall's America Windows are displayed in a dark, quiet room at the Art Institute of Chicago, and standing in front of them is a religious experience.
RGC: What's your favorite bookstore?
JF: Politics & Prose in Washington, DC, and City Lit Books in Chicago.
RGC: Can you share a favorite line from a creative work (book/play/film/song)?
JF: "Earth's crammed with heaven/and every common bush afire with god/ but only he who sees takes off his shoes" – from "Aurora Leigh", by Elizabeth Barrett Browning
RGC: What do you enjoy most about doing a reading or talking about your book?
JF: I could geek out forever about the feminist history of fairy tales and the sentience of trees. I am also eternally grateful for the friends I've made while touring.
RGC: What is something you know about or have heard about Madison or Wisconsin?
JF: Madison taught me the word isthmus!
Read more about What Should Be Wild, and find other great author interviews on the Reading Group Choices blog!