June 2020 Spotlight: Bufò Bookstore in Italy
Our June Spotlight is a book group coordinator in Turin, Italy!
Hello! My name is Sara and I'm a book group coordinator in an Italian bookshop. I read Italian novels, stories from the 20th century and contemporary fiction with my book groups. We are around 15 people in each group and usually we meet together once a month. The bookshop is our home, but during this particular moment we obviously use video calls to talk about books. You can find more info about our work by visiting the bookshop website www.libreriabufo.it or on my literary blog www.blufiordaliso.it. Enjoy the reading!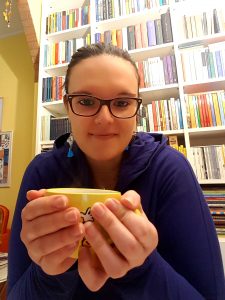 To enter to become a Spotlight group, email a picture and description of your group to info@readinggroupchoices.com. If your group is chosen, we will send you and your group a box of discussable books and a copy of our most recent edition of Reading Group Choices!
---
Want to meet our previous Spotlight Groups? Read about them here!