New York Times bestselling author Kate Moore digs into a little-known history in her most recent book The Radium Girls.
Kate Moore recently visited Reading Group Choices to read and discuss her work with an audience. Kate also kindly took the time to answer our questions after she shared part of her inspiring book. Moore's The Radium Girls: The Dark Story of America's Shining Women is the incredible true story of the women who fought America's undark danger.
Reading Group Choices: What book changed your life?​
Kate Moore: What the **** is Normal? by Francesca Martinez. Francesca is a British stand-up comedian who also happens to have cerebral palsy. Her funny, life-affirming memoir has some incredible wisdom in it, as well as amazing poetry. There is a line in the book that essentially says, "We can't choose what happens to us, but we can choose how we respond to it." That was a really powerful takeaway message for me that continues to resonate.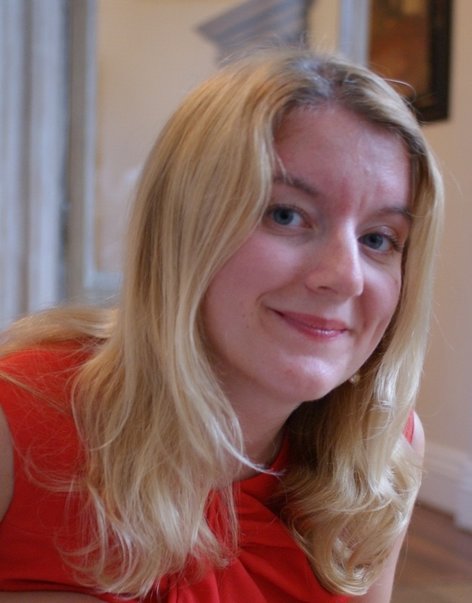 RGC: What books are currently stacked next to your bed/on your desk/in your pile-to-read?
KM: Rise of the Rocket Girls by Nathalia Holt. It's about the American women from the 1940s and 1950s who were instrumental in the space race and acted as human computers in the Jet Propulsion Lab in California. Also Rules of Civility by Amor Towles, a novel set in 1930s New York, whose heroine is described in reviews as a cross between Dorothy Parker and Holly Golightly.
​
RGC: What book did you most recently recommend to someone else? 
KM: Apple Tree Yard by Louise Doughty. I read it last summer and absolutely loved it. I found it thought-provoking and gripping.
RGC: What was your favorite book when you were a child?
KM: It's hard to pick a favorite – I loved so many! But the one that jumped to mind when I read this question was in fact a trilogy, The Fog, The Snow and The Fire by Caroline B. Cooney. It was a brilliant, evocative, psychological drama about these seemingly perfect teachers who lived on the mainland and took in kids from a nearby island as boarders for the school year. Of course, the teachers turned out to be anything but perfect… I can still remember so much about those books. I also loved Children of the Dust by Louise Lawrence, set in a post-apocalyptic world. Both of those are quite dark picks! For something lighter, The Animals of Farthing Wood by Colin Dann.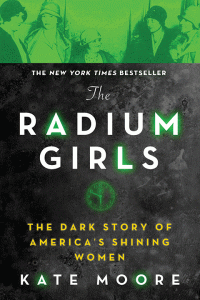 RGC: Do you commonly use a word or phrase that is specific to a place you lived/from childhood/from family that you don't hear often in day-to-day conversation?
KM: A university friend of mine introduced me to the concept of "wombiness." It describes especially clothes but also any activities or foods that evoke comfort and security. So if you change into joggers and prepare to snuggle up on the sofa under a blanket I might say I have "gone womby." It sounds a little strange now I think about it, but it's become part my everyday lexicon!
RGC: What book/s could you never part with? Think "stranded-on-a-desert-island" books.
KM: I adore The Time Traveler's Wife by Audrey Niffenegger. That is one of my all-time favorite reads.
RGC: Were you ever embarrassed about a book you loved?
KM: Never. I think sometimes society tries to make us feel embarrassed, but I don't hold with that. There can be a certain snobbishness and a desire for people to read only 'high-brow' works, but I think any writer who can create characters you engage with and sculpt a gripping narrative that keeps the pages turning is a master of their craft. I love all types of genres, from romance to crime, and do so unashamedly. My holiday reads will always include what people dismissively call a 'trashy chick-lit' novel, but I adore the escapism and it's usually the first book I read from the array I take with me. I'm also a massive and proud Twilight fan. (Team Edward all the way.)
RGC: Vinyl, cassette, CD or digital? Typewriter, notebook, tablet or computer? Facebook, Twitter, Instagram, Pinterest or none of the above? Sweet or savory?
KM: Digital, notebook, none of the above, savory.
RGC: What do you enjoy most about doing a reading or talking about your book?
KM: I love communicating the radium girls' story. So often people haven't heard of it before, or find out so many more details from reading the book or hearing me talk about the women's experiences. 'I had no idea' is what they often say. It is so rewarding for me to be able to champion the girls – to highlight their achievements and their sacrifice, so they are not forgotten – and it's why I wrote the book in the first place. So the short answer is spreading the word, I guess. Any event that allows me to do that is a privilege.
RGC: What is something you know about or have heard about Madison or Wisconsin?
KM: A "farm matron" from Wisconsin wrote to Catherine Donohue, one of the most famous radium girls, when she heard about her case. "I have been following your story in the papers and I want you to know that we are your friends even though you have never seen us," she wrote. I thought that was a wonderful thing to do. She sent Catherine money for flowers to brighten her sickroom and wrote that the love she could see Tom Donohue held for Catherine was 'a great gift and blessing in this rough old world'. I have never been to Wisconsin before now, but if everyone is as warm, kind and thoughtful as that farm matron, I will be in for a treat.
Read more about The Radium Girls and find other great author interviews on the Reading Group Choices blog!