Meet the neighbors and bear witness to a tragedy in A Good Neighborhood, the provocative new novel from Therese Anne Fowler.
Welcome to Oak Knoll. Old brick homes, stately trees, residents who know one another. Like Valerie Alston-Holt and her son Xavier, a talented classical guitar player. Life hasn't always been easy since the loss of her husband. But Valerie has persisted, guided by the presence of the historic oak in her backyard. And Xavier will be heading to San Francisco in the fall to study music.
But the arrival of Brad Whitman, a local celebrity thanks to his HVAC business and a million-dollar invention, threatens all of this. Brad clears the neighboring plot of land to build a luxury home for his family, threatening the peace—and the giant oak—next door.
The stage is set for these two neighbors to clash. Their children, Xavier and Juniper Whitman, will fall in love, and the entire neighborhood will take part in a tragedy.
What You See Isn't What You Get
The Whitmans are white, the Alston-Holts a biracial family: Valerie is Black and her former husband was white. And along with the differences in race and class come assumptions about who these characters really are.
Valerie reminds herself not to jump to conclusions about Brad's slick personality and his wife Julia's trendy fitness clothes, about their fancy home and pool. But all the neighbors talk, sweeping readers along, forming the same first impressions.
A Good Neighborhood does this well. It shows us our own assumptions about the characters, and then it complicates them, or even turns them inside out. The reality soon becomes more clear, and more complex. Julia Whitman plays the role of the wealthy wife, but she endured a hard life of poverty. And her mistreatment by men in the workplace doesn't differ much from Valerie's own experience growing up with an inappropriate uncle.
As the novel unfolds, we realize how important it is to consider someone's complex history. How it contributes to empathy and defuses conflict. And yet how hard it can be to learn those personal histories, an awareness that often arrives too late.
Crossed Lovers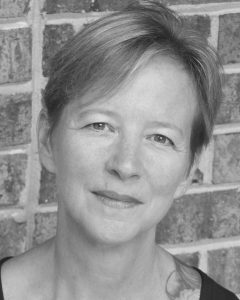 Xavier and Juniper are star-crossed for sure, as Xavier discovers a force equal to his music. They're class-crossed, too, given their lifestyles. And race-crossed, especially given how Brad Whitman remains ignorant of Xavier's biracial background. Love transcends these differences for the young lovers, who follow only their happiness.
And yet the differences matter, and they pose a dangerous threat. The novel shows how easily the most promising of talents and simplest of emotions can end in a matter of minutes. Readers will have much to discuss about how, or even whether, good intentions stand a chance in the face of large forces like cultural attitudes, the media, and the justice system.
Part of the Chorus
A Greek chorus of neighbors tells the story of the two families, with ominous hints about the outcome: "It's in the telling of a tragedy that we sow the seeds—we hope—of prevention of future sorrows."
But it's easy, perhaps too easy, to observe and comment from the outside. Readers take their place in this group, becoming bystanders to the events and also implicated in what happens. They will begin to wonder: could the result have been avoided if those in the neighborhood had listened better, or stepped in?
A Good Neighborhood raises important questions about our role as individuals in a community. The novel invites readers to look at their own communities and discuss their place within them, their responsibility toward the people with whom they share space. They can reflect on their biases and impressions of others they know. And they can recognize that other, deeper personal stories may lie behind them.
And even if the future generation finds ways to heal and bring justice, we leave the novel with an unsettled feeling. This is a story all too likely to continue, and will do so, unless we change.
---
Discover more and find discussion questions for A Good Neighborhood for your next group meeting!
Visit the author's website.