Here are a few costume ideas from our groups favorite books that'll make you and your group look both spooky and smart this year.
New to the Scene:
Constance Kopp from Lady Cop Makes Trouble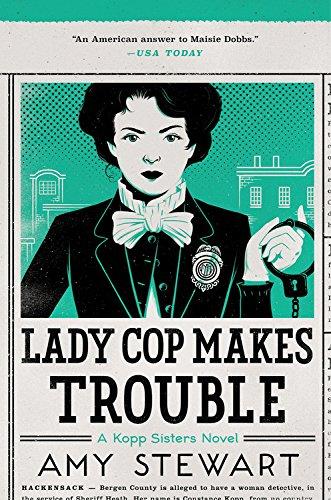 The book: Based on the Kopp sisters' real-life adventures, Girl Waits with Gun introduced the sensational lives of Constance Kopp and her unconventional sisters to an army of enthusiastic readers. This second installment, also ripped from the headlines, takes us further into the romping, riveting story of a woman who defied expectations, forged her own path, and tackled crime—and nefarious criminals!—along the way.
The look: Take your cue from this cover to create your very own Constance. A high-necked blouse with tie-neck bow, fitted jacket, and full skirt create a period-inspired look that's Old West. Add a shiny Sheriff's badge and bring along your cuffs to lock-up the Halloween creeps.
Classic Tragic Figures:
Shakespeare's Lady MacBeth and Hamlet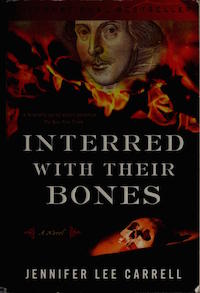 Related Reading: For a modern Shakespeare mystery, follow Kate's exciting journey in Interred With Their Bones.
The look: Whether your Lady Macbeth is in a traditional white nightgown or something more current, be sure to bring on the blood for a truly ghastly effect. For Hamlet, find a nice cape, a solid skull, and a strong pose.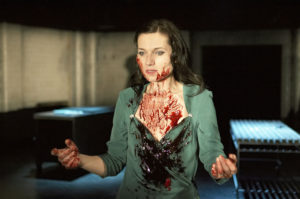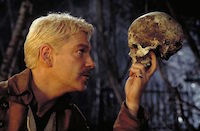 A Literary Halloween Without Jane Austen? I don't think so…
But What About Jane Austen the Sleuth?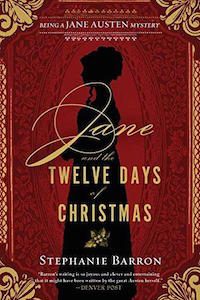 The book: Jane Austen turns sleuth in this delightful murder mystery set over the twelve days of a Regency-Era Christmas party. With clues scattered amidst cleverly-crafted charades, dark secrets coming to light during parlor games, and old friendships returning to haunt the Christmas parties, whom can Jane trust to help her discover the truth and stop the killer from striking again?
The look: Get inspired by Pride and Prejudice for a period dress and dancing shoes, but add your detective accessories to your purse: magnifying glass, a skeleton key, handcuffs, a watch, a notepad, and maybe this book for when you get bored and want to read in a cozy chair.
We know peculiar children are popular right now, but you read the books first, and your whole group can participate!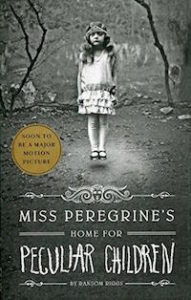 The book: A mysterious island. An abandoned orphanage. And a strange collection of very curious photographs. This spine-tingling fantasy will delight adults, teens, and anyone who relishes an adventure in the shadows.
The look: We're inspired by Fashionista's take on this spooky tale and also the sneak peek into Tim Burton's big screen reimagining of the book over at Quirk Books. Flex your creative muscles with your costume or even gather together your book club for a group costume with the whole cast of characters.
Be the First Group to Recreate the Covers:
Elena Ferrante-inspired costumes!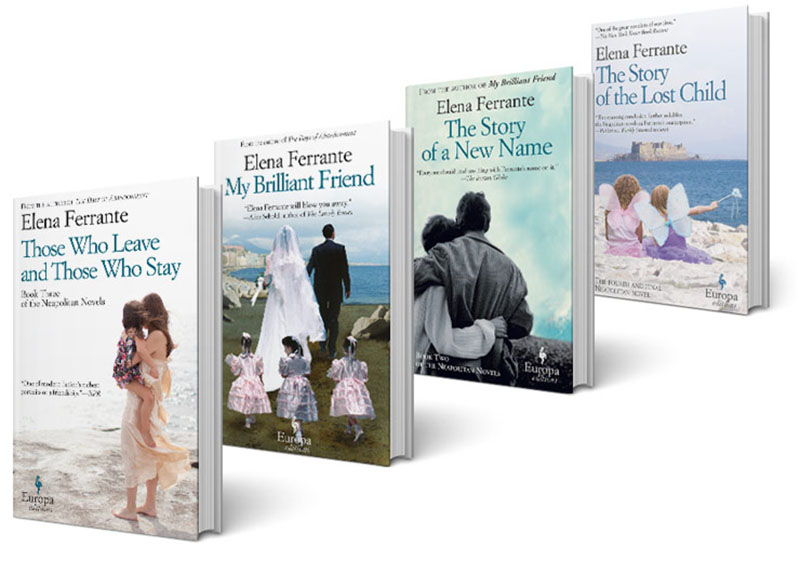 The books: With this quartet, Ferrante has proven herself to be one of Italy's great storytellers. This meticulous portrait of two women is also the story of a nation and a touching meditation on the nature of friendship.
The looks: Take inspiration from Ferrante's Neapolitan novels and recreate the covers with your book club: a wedding dress, a suit, and bridesmaid dresses; a cozy sweater and trench coat; fairy wings and pastel dresses; and a sundress. Everyone should also always be staring off into the distance.