Adventurous Choices To Spice Up Reading Group Picks
Up for adventurous reading? Veer away from novels, stories, and biographies into the uncharted territory of these unexpected book group picks that include science writing, illustrations, and atlases of other worlds.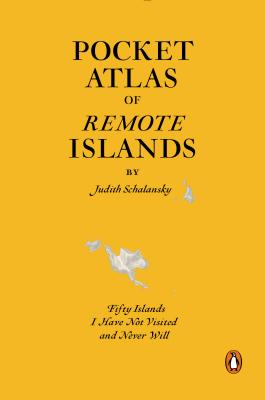 Pocket Atlas of Remote Islands: Fifty Islands I Have Not Visited and Never Will
by Judith Schalansky; Christine Lo (Translator)
Winner of the prize for the most beautiful German book of the year 
The Atlas of Remote Islands, Judith Schalansky's beautiful and deeply personal account of the islands that have held a place in her heart throughout her lifelong love of cartography, has captured the imaginations of readers everywhere. Using historic events and scientific reports as a springboard, she creates a story around each island: fantastical, inscrutable stories, mixtures of fact and imagination that produce worlds for the reader to explore. Gorgeously illustrated and with new, vibrant colors for the Pocket edition, the atlas shows all fifty islands on the same scale, in order of the oceans they are found. Schalansky lures us to fifty remote destinations—from Tristan da Cunha to Clipperton Atoll, from Christmas Island to Easter Island—and proves that the most adventurous journeys still take place in the mind, with one finger pointing at a map.
---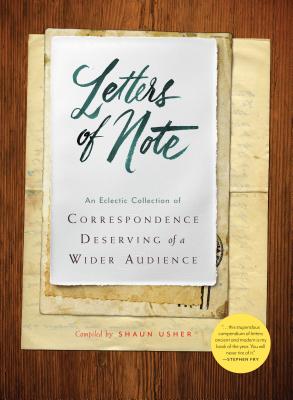 Letters of Note: An Eclectic Collection of Correspondence Deserving of a Wider Audience
compiled by Shaun Usher 
This spectacular collection of more than 125 letters offers a never-before-seen glimpse of the events and people of history—the brightest and best, the most notorious, and the endearingly everyday. Entries include a transcript of the letter; a short contextual introduction; and, in 100 cases, a captivating facsimile of the letter itself. The artfulness of Shaun Usher's eclectic arrangement creates a reading experience rich in discovery. Mordant, hilarious, poignant, enlightening—surprise rewards each turn of the page. Colorfully illustrated with photographs, portraits, and relevant artworks, this handsome hardcover is a visual treat too, making Letters of Note an utterly distinctive gift, and an instant classic.
---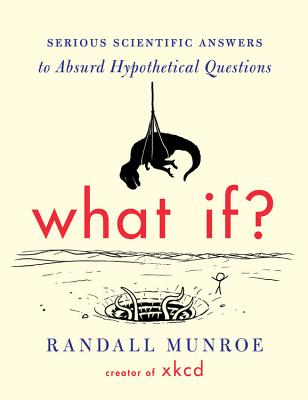 What If? Serious Scientific Answers to Absurd Hypothetical Questions
by Randall Munroe
Millions of people visit xkcd.com each week to read Randall Munroe's iconic webcomic. His stick-figure drawings about science, technology, language, and love have a large and passionate following. Fans of xkcd ask Munroe a lot of strange questions. What if you tried to hit a baseball pitched at 90 percent the speed of light? How fast can you hit a speed bump while driving and live? If there was a robot apocalypse, how long would humanity last? In pursuit of answers, Munroe runs computer simulations, pores over stacks of declassified military research memos, solves differential equations, and consults with nuclear reactor operators. His responses are masterpieces of clarity and hilarity, complemented by signature xkcd comics. The book features new and never-before-answered questions, along with updated and expanded versions of the most popular answers from the xkcd website. What If? will be required reading for xkcd fans and anyone who loves to ponder the hypothetical.
---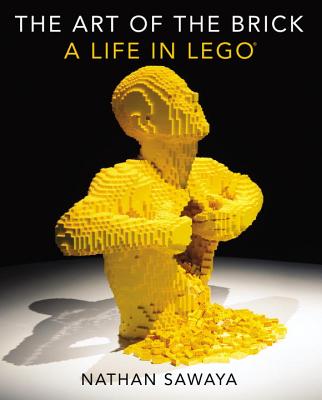 The Art of the Brick: A Life in Lego
by Nathan Sawaya
Nathan Sawaya is renowned for his incredible, sometimes surreal, sculptures and portraits—all made from LEGO bricks. The Art of the Brick is a stunning, full-color showcase of the work that has made Sawaya the world's most famous LEGO artist. Featuring hundreds of photos of his impressive art and behind-the-scenes details about how these creations came to be, The Art of the Brick is an inside look at how Sawaya transformed a toy into an art form. Follow one man's unique obsession and see the amazing places it has taken him.
---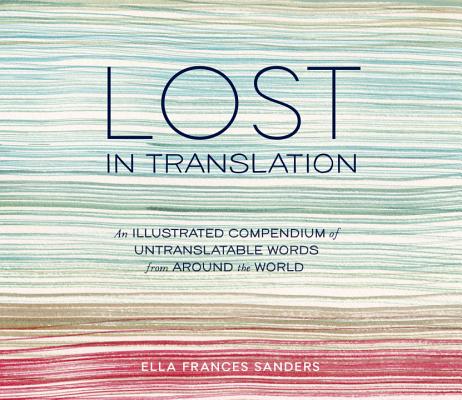 Lost in Translation: An Illustrated Compendium of Untranslatable Words from Around the World
by Ella Frances Sanders
An artistic collection of more than 50 drawings featuring unique, funny, and poignant foreign words that have no direct translation into English. Did you know that the Japanese language has a word to express the way sunlight filters through the leaves of trees? Or that there's a Finnish word for the distance a reindeer can travel before needing to rest? Lost in Translation brings to life more than fifty words that don't have direct English translations with charming illustrations of their tender, poignant, and humorous definitions. Often these words provide insight into the cultures they come from, such as the Brazilian Portuguese word for running your fingers through a lover's hair, the Italian word for being moved to tears by a story, or the Swedish word for a third cup of coffee. In this clever and beautifully rendered exploration of the subtleties of communication, you'll find new ways to express yourself while getting lost in the artistry of imperfect translation.
---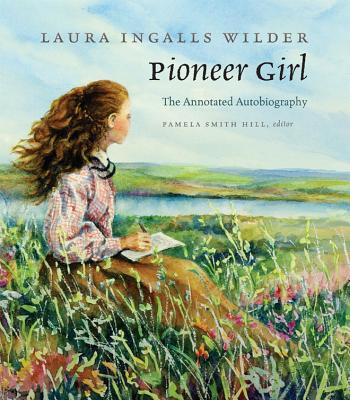 Pioneer Girl: The Annotated Autobiography
by Laura Ingalls Wilder; Pamela Smith Hill (Editor)
Pioneer Girl follows the Ingalls family's journey through Kansas, Missouri, Wisconsin, Minnesota, Iowa, back to Minnesota, and on to Dakota Territory sixteen years of travels, unforgettable experiences, and the everyday people who became immortal through Wilder's fiction. Using additional manuscripts, letters, photographs, newspapers, and other sources, award-winning Wilder biographer Pamela Smith Hill adds valuable context and leads readers through Wilder's growth as a writer. Do you think you know Laura? Pioneer Girl: The Annotated Autobiography will re-introduce you to the woman who defined the pioneer experience for millions.
---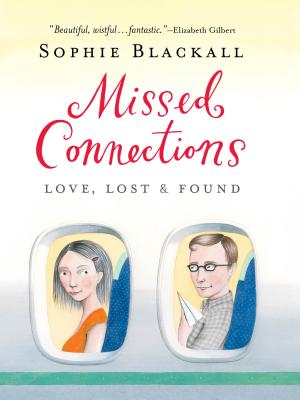 Missed Connections: Love, Lost & Found
by Sophie Blackall
In her first book for adults, the artist Sophie Blackall creates a deeply felt, poignant book about love–a book that captures the mystery, the yearning, at times the cosmic humor behind the "what if?" of a missed connection. Like a message in a bottle, a "missed connection" classified (usually posted on a website) is an attempt however far-fetched, by one stranger to reach another on the strength of a remembered glance, smile, or blue hat. The anonymous messages are hopeful and hopeless, funny and sad. Ms. Blackall, award-winning illustrator of "Ruby's Wish" and "Big Red Lollipop," has turned some of the most evocative (or hilarious) of them into exquisite paintings. "Missed Connections" is a collection of illustrated love stories. There's "We Shared a Bear Suit." "If Not for Your Noisy Tambourine." "Hairy Bearded Swimmer." Each is told in the shorthand of a "missed connection," and then illustrated in Chinese ink and watercolor. The paintings are extraordinary: delicate yet full of feeling, each springing from one little detail of the post into a fully imagined world. Each brings the voyeuristic pleasure of watching love at first sight, and the pleasure of watching an artist discover a fresh new way to tell a story. And not all the connections are missed. Hidden in the book are three pieces that conjure up the magic of love found.
---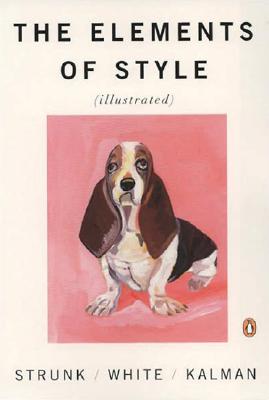 The Elements of Style Illustrated
by William Strunk; E.B. White; Maira Kalman (Illustrator)
The only style manual to ever appear on a bestseller list now refreshed by one of our most beloved illustrators. Every English writer knows Strunk and White's The Elements of Style. The book's mantra, make every word tell, is still on point. This much-loved classic, now in its fourth edition, will forever be the go-to guide when in need of a hint to make a turn of phrase clearer or a reminder on how to enliven prose with the active voice. The only style manual to ever appear on bestseller lists has explained to millions of readers the basic principles of plain English, and Maira Kalman's fifty-seven exquisite illustrations give the revered work a jolt of new energy, making the learning experience more colorful and clear.