October Spotlight:
The Feckin' Book Club
The October Spotlight Group is The Feckin' Book Club!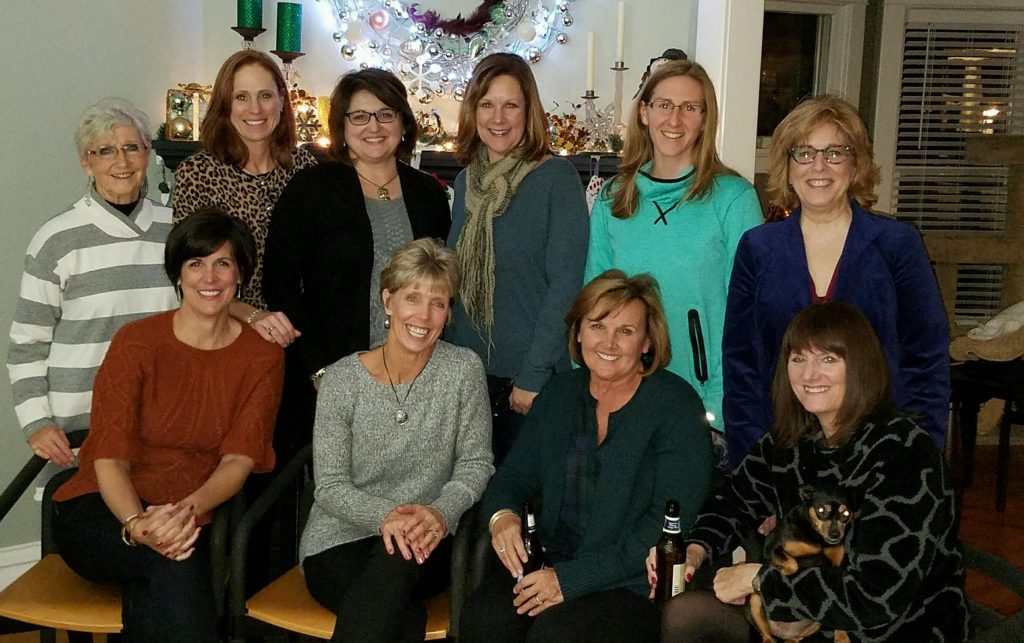 The Feckin' Book Club was started in March of 2008. The first book they read was Angela's Ashes by Frank McCourt. He used the word "feckin'" so often in the book that they thought it would be a perfect title for the group!
This club currently has 11 members that range in age from 32 to 79. Although people have come and gone, nine of the original members remain—and some have near-perfect attendance! They jelled as a group almost immediately. Many were meeting each other for the first time, yet they talked and laughed as kindred souls do.
The Feckin' Book Club gets together once a month in someone's home. The person hosting presents 3-4 books and then they vote on which book they want to read. They have called several authors and had lively discussions. There isn't a book or topic they won't read, so they aren't specific with what kinds of books can be presented.
Their least favorite book was Love Does, but they also have so many favorites!  If they were to list their five favorite books they've read over the years, they would vote for City of Thieves, Where'd You Go, Bernadette?, Me Before You, The Night Circus, and A Man Called Ove.
This club all shares the love of books, but in addition to that they all share the love of family & friends. They've grown strong together and are a great support as they move through the phases of their lives.
This year has been particularly hard for the club because one of the original members was diagnosed with an aggressive pancreatic cancer. She has been an inspiration to all of the members, and they are missing her when she can't make it to get-togethers.
The club would like to dedicate the Spotlight to Carol H. She is the oldest member with the youngest soul and has made everyone laugh, cry, think, and be more compassionate throughout the years.
To enter to become a Spotlight group, email a picture and description of your group to info@readinggroupchoices.com. If your group is chosen, we will send you and your group a box of discussible books and a copy of our most recent edition of Reading Group Choices!