October 2020 Spotlight: Circle of Readers
Our October Spotlight adds an extra meeting every month to stay connected!
Circle of Readers formed in November 2017 with a group of readers meeting at the Broken Arrow (OK) Senior Center. After the organizational meeting, the first book we discussed in December was The Rooster Bar by John Grisham. We meet the first Monday of each month except when that Monday falls on a holiday; then we move to the next Monday.
Because of COVID-19, we have been unable to meet in person since our early March meeting. We began meeting on Zoom in April and expanded our meetings to twice a month in order to stay connected. The first Monday of the month, we discuss a book we have all read. Mid-month, we discuss other books we have read and generally catch up with one another.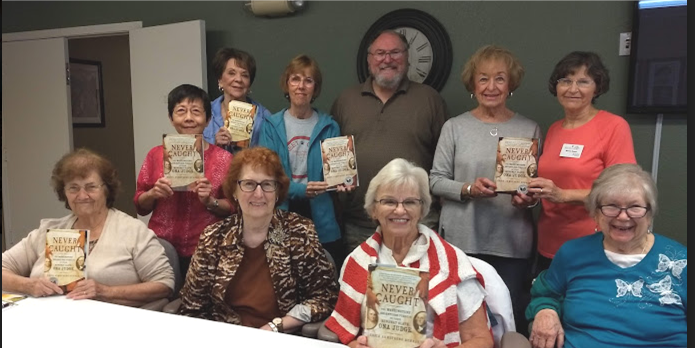 Some of our favorite books have included The Girl With Seven Names by Hyeonseo Lee, Pachinko by Min Jin Lee, Girl in the Blue Coat by Monica Hesse, The Zookeeper's Wife by Diane Ackerman, and The Book Woman of Troublesome Creek by Kim Michele Richardson. We read fiction, nonfiction, and memoir.
When the library was completely closed, we discovered Hoopla, an app through our library, does not limit the number of readers on a single title. Choosing a book on Hoopla allowed us to have easy access to the same book. We have a lively, active group and enjoy sharing discussions, ideas, and our lives.
All of our Spotlight Groups receive a box of discussable books. St. Martin's Publishing Group will be sending the members of Circle of Readers free copies of these great new titles:
Cilka's Journey by Heather Morris
Firefly Lane by Kristin Hannah
Tsarina by Ellen Alpsten
Paris Never Leaves You by Ellen Feldman
---
Want to meet our previous Spotlight Groups? Read about them here!
To enter to become a Spotlight, email a picture and description of your group to info@readinggroupchoices.com.