Author Timothée de Fombelle discusses Vango, his adventure novel in two volumes, translated from the French (and acclaimed on both sides of the Atlantic).
For his interview with Reading Group Choices, Timothée de Fombelle talks about what defines YA literature, what he learned from writing for the theater, how all minor characters are major, and the search for home…
Reading Group Choices: Vango revels in the play of time. Multiple events happen in different locations around the world — Scotland, Sotchi, Salina, and others — at the same moment. How did you logistically manage the plot threads across time and space while writing? And do you often wonder about what might be happening elsewhere in any given moment?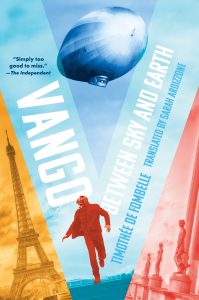 Timothée de Fombelle: Indeed, I weave my stories with the threads of space and time. It results in a very tight fabric. When I am with a character in Salina, I have to think about all the others and where they are. Their lives are continuing. They keep on living, even though I choose to focus my camera on one at a time. It's my luck that I started writing for the theater. So the characters for me are concrete beings, I cannot forget them in the backstage! Otherwise, the actors will complain…
RGC: What is a defining characteristic of literature for young readers? Is it connected to theme, language, spirit, or something else?
TdF: For me, it's simply a literature of desire. Adolescence is the age of desire. Young readers have so many temptations — screens, friends, music — that you have to catch them with the lasso of writing and not let them go. Clarity, mystery, emotion, action, sincerity, these are what respond to their desires. But to be honest, I think all true literature corresponds to these rules. A good book is an object of desire. Literature for young readers is not so different than others.
RGC: Vango presents a journey in the classic heroic sense: a protagonist is called to adventure, ready or not, to discover their past and fulfill a destiny. What was the call to adventure for you originally as a writer?
TdF: I think that I write adventures to tell the reader: come with me, you are not going to regret it. Then, in between the plot lines of the adventure, I allow myself more contemplative moments, in the middle of a chapter. All of a sudden, I can slip in a little philosophy, history, poetry. I can do it because I have made a pact with the reader. The promise of rhythm, urgency. It's maybe Alexander Dumas who gave me this key of the pleasure of adventure. When I read The Count of Monte Cristo, I told myself that a book must be a trap… but a trap that gives pleasure.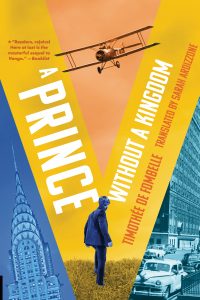 RGC: Vango is aided by a number of helpers during his quest, from parental figures like Zefiro, Mademoiselle, and Mother Elisabeth, to other lost souls like The Cat and Simon the bell ringer at Notre Dame, arriving at just the right moment. Can you share one or two of your mentors, and how they arrived in your life?
TdF: I am thinking about my grandfather, who during my childhood told me his life stories: his escapes during the war, the important choices he had to make. He was a great storyteller, but above all a great man. He had a lot of responsibility, he had worked for a long time with General De Gaulle, then as president of Air France, an ambassador… But fundamentally his family was most important for him. His children and grandchildren were the priority. He was here to serve others. And I think also about a very important teacher I had when I was 12, Mr. Pinson. He made me discover the power and radical nature of literature. He told us that once a month, you have to read all night long. At 12 years old, nobody had ever told us this.
RGC: Vango unfolds in the 1930's across Europe and the US. You mentioned in a past interview with Télérama that research comes before, and never during, your writing of a novel. Can you talk about both parts of the process, and how you learned to keep them separate? Does each hold a fascination for you?
TdF: It is very important for me to write without an encyclopedia open next to me. We have to write by bare hand! Yes, I read many documents, I do long research, and then I put everything aside and keep only what stays in my memory. I'm not writing a documentary but an adventure story.
For example, I just finished writing Alma, the first volume of a long novel about the end of 18th century, with an African heroine. I researched for several years, I travelled, but what remains in the novel is a kind of "compost" of all this reading. What counts for me is, for example, to feel in my body the precise space a slave had in the boat that was taking her or him to America. How do you live for three months in a boat between two floors 70cm apart, with three captives per square meter?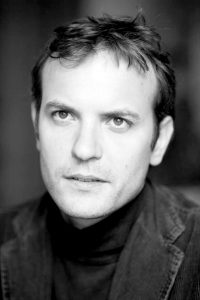 RGC: Did you know from the outset that Vango would take place over two volumes? If so, why did you want it to be two? And do you have plans to revisit the characters in a third volume (we're hesitant to ask, because we want to assume everyone lives happily ever after…)?
TdF: Yes, since the beginning I knew Vango would be two volumes. I designed everything with this in mind. However, the closer I got to the end of the second volume, the more I felt I could have lived ten more years with my characters. So I obliged myself to contain everything in these two books. If you look again at it, the third part of the second volume could have been a third book. And even the last chapter itself could have been a fourth one! There you have it. I believe I will stop with these two, but I could have taken more space to tell them…
RGC: You pay close attention to even the smallest of characters: Weber, the seminary concierge; Alma, the waitress in Little Italy; Tom, the boy who helps Zefiro in the second volume. Each has their own desires and brushes with the larger events in history. To us it shows your compassion as an author. Is there a minor character who intrigues you in particular, who may have had a larger role if the story allowed it? And can you reflect on the idea that all minor characters are major?
TdF: I'm very glad that you said that. Yes, I don't manage to create minor characters. It only takes a few lines for me to become attached to them, and I cannot leave them. In life, there are no minor characters, and those who seem minor are always the most interesting. Consider the hero in Camus' The Stranger, it is a perfect example of a minor character, we wouldn't even notice him in the street, he is invisible, and yet he is the only character in the novel. In Vango, The Cat was only supposed to appear in one scene, but in the end, she became perhaps my favorite character.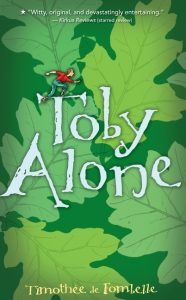 RGC: Which character do you miss spending time with as a writer?
TdF: I have a very intense connection with my female characters. I talked about The Cat, but I can say that Ethel is a character I was sad to leave, and I felt a big heartbreak at the last page. I always need to be a little afraid of my female characters. Ethel in Vango, Elisha in Toby Alone are strong personalities. I am a male writer, but I always identify myself more with the females in my stories, and I am always moved when young female readers speak to me about my female characters.
RGC: Chance encounters and synchronicity play an important role in the story, with certain characters — Simon the bell ringer, Nina Bienvenue, and others — reappearing in the same places. What is the role of chance or fate in the paths people take in their lives?
TdF: It is the privilege of writers. We have a "right to a miracle". We can create these favorable or unfavorable coincidences that are so rare in life. So I must confess I take the opportunity. I write books to make life more intense, more beautiful, more tragic, more grand.
RGC: There are different "homes" in the story that shift, change, or are lost: The Cat's residence in Paris, Zefiro's monastery (whose discovery is threatened), Hugo's zeppelin, and even countries like Germany in the lead up to WWII. Vango's home on the island is touched by tragedy, yet he still finds comfort and protection whenever he returns. What draws you to the idea of finding "home"? Which places or spaces are "home" to you?
TdF: You are right. When I think about it, my stories are built around these lost paradises. People often say that my heroes are travelers, mobile, but you are right: all my characters have roots. What counts for me are the places that made us. For example, when I started writing Vango, I settled in for four months in the house in Salina, in Sicily, where I wanted my hero to have spent his childhood. I had to live in this place, to watch the cliffs becoming green with the first rains of September, to watch the caper trees flowering, or the Regina falcon flying. Today I am answering your questions while settled in the house of my childhood, in the west of France, next to a river and some forests. It is here where my imagination was born.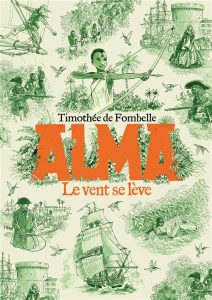 RGC: We read Vango partly in English and partly in French. What has been your experience reading one of your own works in translation, or working with translators? A character list appears in the second volume of the US edition, but not in the French. Does that suggest a different approach to these two audiences? From your own reading, have you noticed differences between young adult literature in France versus the US in terms of subject or style?
TdF: I know that my publishers and translators are very attentive to these cultural differences between young readers from both sides of the Atlantic. I trust them because they do extraordinary work, but as an author, I am not able to think about these differences. I'm thinking of the reader as a unique being, who resembles me enormously and is very close to me. Writing and reading are two activities very closely connected… so it is like a tête-a-tête, a one-on-one conversation. Childhood and adolescence have something universal, it is our common territory, whether someone is American, French or Ivoirian…
RGC: What would you like readers to take away when they finish the books? Or what have readers told you about their experience reading Vango, from encounters at author events or messages you've received?
TdF: My dream is that my books leave an impression on my readers, as some meetings do in life. I would like that one remembers my stories as if they were living people who stay with you for a long time. You don't remember their face, their voice, but the sensation they create in us remains. When I was 20, I saw a woman exiting the Paris metro. I passed her five seconds at most. There were many people around. She doesn't have anything spectacular about her. And I never saw her again. But today, being 47, I have the mark of these few seconds forever. Here is the trace that I would like someone to keep from a brief encounter with one of my books…
---
Read more about both Vango novels: Between Sky and Earth and A Prince Without a Kingdom, including an excerpt and discussion questions, and find other great author interviews on our blog!