Thank you to everyone who filled out our 2016 survey!
We hope you enjoy looking at the 2016 Favorite Books Lists!

The Winners of our survey drawing to win a gift certificate to a local bookstore and a package of RGC-recommended books for your entire group are. . .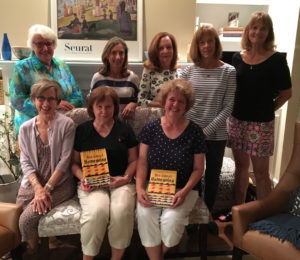 Dunes West Book Marks
Charleston, South Carolina
Our group is the Dunes West Book Marks and we have been meeting for seventeen years. We meet one evening a month either at a member's home or our neighborhood clubhouse. At this time, we have twelve active members, who enjoy getting together to discuss the month's selection. We read a variety of books, but each year we include some nonfiction, a classic, and a young adult or children's title.
Some of our favorites have been The Invention of Wings (since it was based in Charleston), The Paris Architect, All the Light We Cannot See, Everything I Never Told You, The Red Notice, and The Boys in the Boat. Our local bookstore is Blue Bicycle Books in Charleston, SC.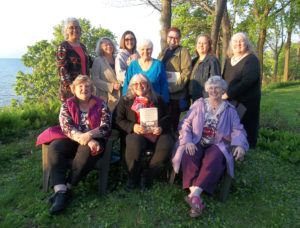 The No. 1 Ladies' Book Club
Rochester, New York
Our book club began with a handful of friends in the fall of 1994; we now have fourteen members. We meet monthly, rotating hostesses. At first, we had no particular name for our club, but once we discovered Alexander McCall Smith's Botswana series, we were hooked and decided to name our club after it. We became The No. 1 Ladies' Book Club.
Each year we have an overnight retreat in the Finger Lakes, a December tea, and participate in Rochester's "If All Rochester Reads" program (a community-wide book club in which authors visit the Rochester area.) In the past few years, we have enjoyed The Invention of Wings, The Storied Life of A. J. Fikry, The Light Between Oceans, and, of course, many books by Alexander McCall Smith. Our local bookstore is Lift Bridge Book Shop in Brockport, NY.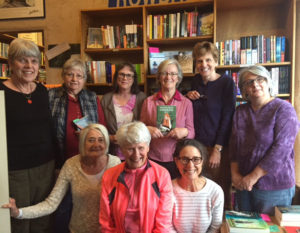 Novel Women
Monument, Colorado
We meet at our local bookstore one evening a month.  We have been meeting for 12 years and have 12 members.  These members did not know each other before we started the group.  The meeting lasts approximately one hour and we try to stay on topic all meeting.  We have no leader but rather just talk and discuss the book in a laid-back manner.  We read 11 books a year with a party in December. The September book is usually the book that our library district chooses for an all community read.  We read one classic a year, fiction and nonfiction.
Our members include two professors, an artist, two published authors, a lawyer, a gifted and talented teacher, previous town board member, a bookseller (for 21 years!), occupational therapist, outdoors people–hikers and bikers, a quilter, and a singer.
Favorite books from this year's guide include The Secret Chord, Our Souls at Night, Magic Strings of Frankie Presto, The Other Einstein, and The Curious Charms of Arthur Pepper. Our local bookstore is Covered Treasures Bookstore in Monument, CO.