August Spotlight:
The Night-en-gals
The August Spotlight Group is The Night-en-gals!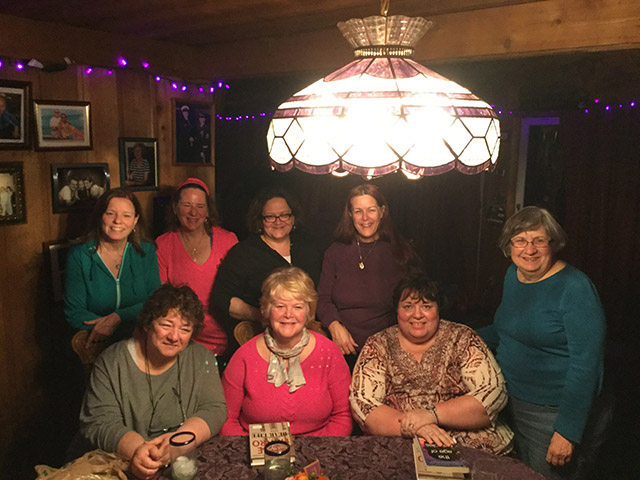 The Night-en-gals are a group of 8 nurses/friends that began a book club in January 2001 in Rochester, NY. They all worked together at the hospital and enjoyed talking about all the good books they had read. As of today, they've read over 200 books, have no plans to disband the group anytime soon, and look forward to new and exciting selections to choose from.
Four of The Night-en-gals are now retired while the other four continue to work in a nursing capacity. They rotate houses for our meetings, enjoy dinner, fun times together, and great book discussions. Their local libraries put together book discussion kits which contain books, information about the author, and interesting discussion questions. They also keep a white cloth apron as a memento of the group, and the hostess of the month then writes the book title, author, and date of our meeting.
To enter to become a Spotlight group, email a picture and description of your group to info@readinggroupchoices.com. If your group is chosen, we will send you and your group a box of discussible books and a copy of our most recent edition of Reading Group Choices!