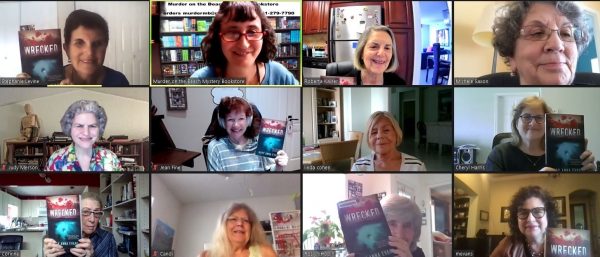 July 2021 Spotlight: The Sunday Sleuths Reading Group
Our July 2021 Spotlight specializes in mysteries and invites the author to their meetings!
The Sunday Sleuths Reading Group was formed at Murder on the Beach Mystery Bookstore in 1999. Three members have been with us nonstop since then! The group ranges from 20 people during the winter season, to 5-6 during the summer, and is led by Stephanie Levine. We meet on the third Sunday of each month at 3 pm, and for the last year have been meeting virtually.
We discuss the book from 3-3:30pm,