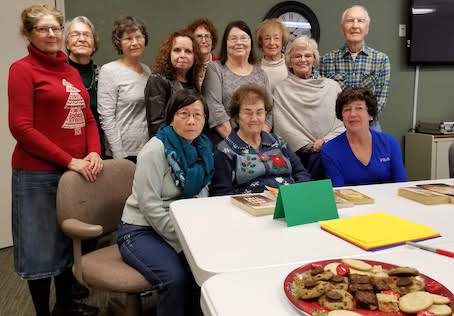 January Spotlight: Circle of Readers
Our January Spotlight Group celebrates its first year!
Circle of Readers, our book club, formed a year ago at the Broken Arrow Senior Center in Broken Arrow, Oklahoma. We read historical fiction, memoirs, history, and fiction. We meet monthly and have a lively time discussing the books. In December, we had a Book Speed Dating event that was great fun and we all left with new titles to read. Everyone brought four books and we examined one another's choices and exchanged them, and we enjoyed Christmas cookies as well!
To enter to become a Spotlight group,