May 2021 Spotlight: Litsy Book Club
Our May 2021 Spotlight connects with over 24,000 followers online!
I am the book club host of the Litsy Book Club, now four years strong. We are a dynamic bunch of women from across the country, and now even in Germany!  We live in North Carolina, Missouri, Maryland, Kansas, Colorado and California. We Zoom our meetings once a month. We have had numerous authors join us, and some of us have even met them in person at book festivals.
We read a variety of books each year based on member recommendations. We have an active following on Litsy.com (24,000 followers), where I post discussion questions after our meetings, along with a Slack channel. This last year, I designed a Facebook group for us to share books along with various online author events.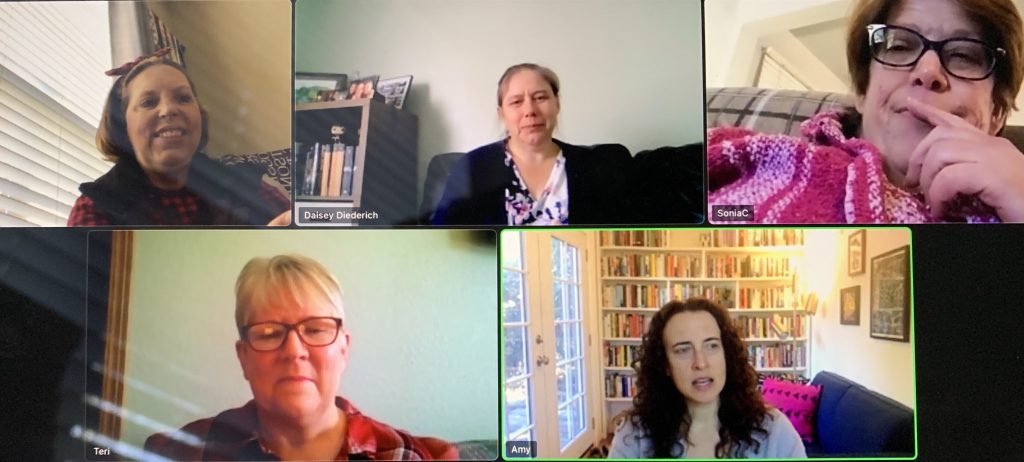 We have read The Red Lotus by Chris Bohjalian, The Mystery of Mrs. Christie by Marie Benedict, and Black Widows by Cate Quinn. All of the authors Zoomed into the meeting with us.
All of our Spotlight Groups receive a box of discussable books. University of Minnesota Press will be sending the members of the Litsy Book Club free copies of these great titles:
Swede Hollow by Ola Larsmo
Brave Enough by Jessie Diggins
The Streel by Mary Logue
Noopiming by Leanne Betasamosake Simpson