Author Emily Fridlund pens her second book, the darkly comic short story collection Catapult.

Author Emily Fridlund recently visited Reading Group Choices to meet fans and read from her new book, Catapult. She kindly took the time to answer a few questions about her formative influences, favorite books, and fictional characters she most identifies with.
Winner of the Mary McCarthy Prize in Short Fiction, Catapult follows Emily Fridlund's acclaimed debut novel History of Wolves.
Reading Group Choices: What book changed your life?​
Emily Fridlund: Beloved by Toni Morrison.
RGC: What book(s) are coming out this year that you're looking forward to reading?
EF: The Water Cure by Stephanie Mackintosh, The Carrying by Ada Limón,
RGC: What books are currently stacked next to your bed/on your desk/in your pile-to-read?

EF: Homegoing by Yaa Gyasi, Priestdaddy by Patricia Lockwood, Educated by Tara Westover.
RGC: What book did you most recently recommend to someone else?
EF: Motherhood by Sheila Heti.
RGC: What was your favorite book when you were a child?
EF: A Wind in the Door by Madeleine L'Engle
RGC: Who are your favorite writers?
EF: Off the top of my head, and in no particular order: Alice Munro, Yoko Ogawa, Willa Cather, Alison Bechdel, Charles Dickens, Joy Williams, George Eliot, Han Kang, Louise Erdrich, Aimee Bender, F. Scott Fitzgerald, George Saunders, Amy Hempel, Elizabeth Bishop, Toni Morrison, Joan Didion, Henry James, Maggie Nelson, Virginia Woolf, Annie Dillard, Sylvia Plath, Tracy K. Smith, Charlotte Bronte, Marilynne Robinson, Ursula K. Le Guin.
RGC: What book/s could you never part with? Think "stranded-on-a-desert-island" books.
EF: To the Lighthouse by Virginia Woolf, Geography III by Elizabeth Bishop, The Great Gatsby by F. Scott Fitzgerald, The Earthsea Trilogy by Ursula K. Le Guin.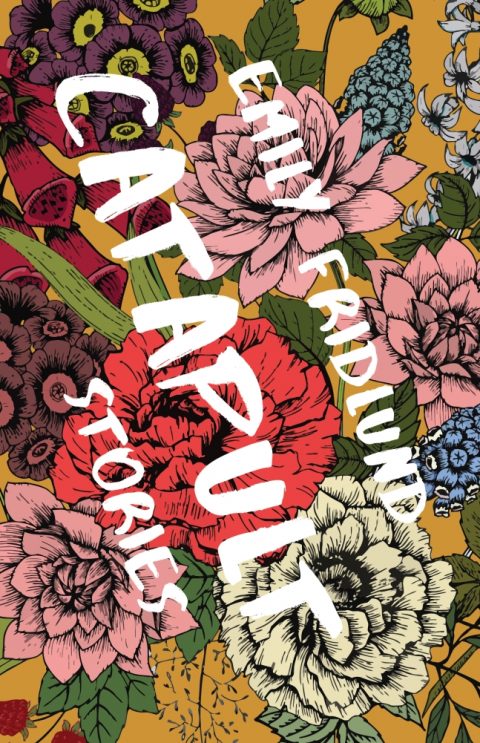 RGC: Were you ever embarrassed about a book you loved?
EF: My Sweet Audrina by V. C. Andrews,
RGC: What fictional character do you most identify with? Why?
EF: When I was fourteen, I played Ebenezer Scrooge in a stage production of Dickens' A Christmas Carol, and for reasons I can't explain I still feel that haggard old man hunched up somewhere in my body.
RGC: Is there a creator who is doing something you find amazing?
EF: Hannah Lillith Assadi wrote the most beautiful and unsettling debut novel, Sonora, and I'm so excited about her next project.
RGC: What do you wish you knew more about?
EF: Most things! The evolution of species, the history of languages, making your own pickles, the rules to The Settlers of Catan (I can never seem to make myself read through the instructions), math (maybe), the minds of others.
RGC: What is your most meaningful place?
EF: Can I answer with a triad of lakes? Hawkes Lake, Lake Harriet, Lake Superior.
RGC: What's your favorite bookstore?
EF: It's a tie between Wild Rumpus in Minneapolis and Skylight Books in Los Angeles.
RGC: Can you share a favorite line from a creative work (book/play/film/song)?
EF: From late in Fitzgerald's The Great Gatsby: "That's my middle-west—not the wheat or the prairies or the lost Swede towns but the thrilling, returning trains of my youth and the street lamps and sleigh bells in the frosty dark and the shadows of holly wreaths thrown by lighted windows on the snow."
RGC: What do you enjoy most about doing a reading or talking about your book?
EF: Other people's book recommendations!
RGC: What is something you know about or have heard about Madison or Wisconsin?
EF: That you all don't in fact secretly wish you were Minnesotans, as I might have been led to believe when I was growing up.
Read more about Catapult and find other great author interviews on the Reading Group Choices blog!