By Scott Onak
Perfect Pairings of Cross-Genre Reads
Think of great pairings in the world, such as red wine with steak, hot chocolate with snowstorms, Simon with Garfunkel. Each one alone is fine, but the combination creates something new and different.
The same is true for reading groups. We often limit our book choices to one genre or the other, fiction or nonfiction. But one way to enrich your group's discussion is to read a novel alongside a work of nonfiction, whether a biography, cultural study, or even the author's own memoir or journals.
Nonfiction can expand our understanding of a novel: how it fits into an author's life, how it reflects a time and culture, or how it got onto the page in the first place. With new context, your group can explore the intersections between life and fiction.
Pairing titles can add novelty to your choices and lend continuity to a group. A short novel might find the perfect companion in a brief biography, or you might read a novel one month and follow it with the author's memoir the following session.
Reading Group Choices presents these suggestions for books to read with their nonfiction counterparts. Check out the combinations below and bring some new life to a classic writer or novel. Fiction, meet nonfiction. Never has there been a better pairing!
---
The recent biography…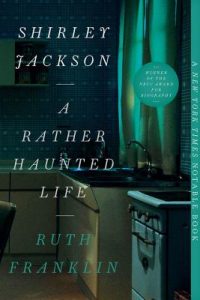 Shirley Jackson: A Rather Haunted Life
by Ruth Franklin
Still known to millions primarily as the author of the "The Lottery," Shirley Jackson has been curiously absent from the mainstream American literary canon. A genius of literary suspense and psychological horror, Jackson plumbed the cultural anxiety of postwar America more deeply than anyone. Now, biographer Ruth Franklin reveals the tumultuous life and inner darkness of the author and establishes Jackson as a towering figure in American literature.
Paired with her classic novel…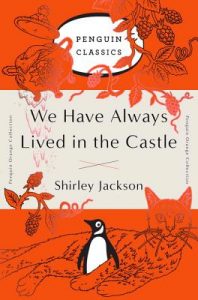 We Have Always Lived in the Castle
by Shirley Jackson
Taking readers deep into a labyrinth of dark neurosis, We Have Always Lived in the Castle is a deliciously unsettling novel about a perverse, isolated, and possibly murderous family and the dramatic struggle that ensues when an unexpected visitor interrupts their unusual way of life. One of twelve titles reissued with a classic design to mark Penguin's seventieth anniversary.
---
An iconic author's notebooks…
South and West: From a Notebook
by Joan Didion
A national bestseller and one of NPR's Best Books of the Year. Joan Didion has always kept notebooks—of overheard dialogue, interviews, drafts of essays, copies of articles. South and West gives us two extended excerpts from notebooks she kept in the 1970s; read together, they form a piercing view of the American political and cultural landscape.

Paired with one of her early novels…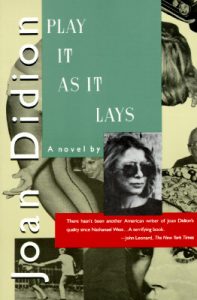 Play It as It Lays
by Joan Didion
A ruthless dissection of American life in the late 1960s. Set in a place beyond good and evil—literally in Hollywood, Las Vegas, and the barren wastes of the Mojave Desert, but figuratively in the landscape of an arid soul—it remains riveting in its exploration of a woman and a society in crisis.
---
The award-winning memoir in poems…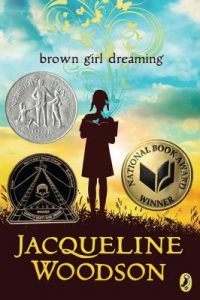 Brown Girl Dreaming
by Jacqueline Woodson
Raised in South Carolina and New York, Woodson always felt halfway home in each place. In vivid poems, she shares what it was like to grow up as an African American in the 1960s and 1970s. Touching and powerful, each poem is both accessible and emotionally charged, each line a glimpse into a child's soul as she searches for her place in the world.
Paired with an acclaimed novel…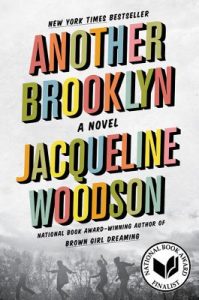 Another Brooklyn
by Jacqueline Woodson
A powerful, indelible, and fleeting friendship that united four young lives. For August and her girls, sharing confidences as they ambled through neighborhood streets, Brooklyn was a place where they believed that they were beautiful, talented, brilliant—a part of a future that belonged to them.
But beneath the hopeful veneer, there was another Brooklyn, a dangerous place.
---
A just-released memoir from a popular writer…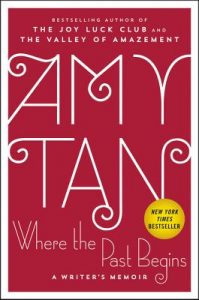 Where the Past Begins : A Writer's Memoir
by Amy Tan
Amy Tan is at her most intimate in revealing the truths and inspirations that underlie her extraordinary fiction. By delving into vivid memories of her traumatic childhood, confessions of self-doubt in her journals, and heartbreaking letters to and from her mother, she gives evidence to all that made it both unlikely and inevitable that she would become a writer.

Paired with a recent bestselling novel…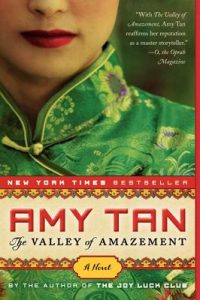 The Valley of Amazement
by Amy Tan
A sweeping, evocative epic of two women's intertwined fates and their search for identity that moves from the lavish parlors of Shanghai courtesans to the fog-shrouded mountains of a remote Chinese village. With her characteristic insight and humor, Tan conjures a story of inherited trauma, desire and deception, and the power and stubbornness of love.
---
The brand new biography…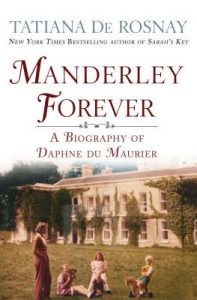 Manderley Forever : A Biography of Daphne Du Maurier
by Tatiana de Rosnay; translated from the French by Sam Taylor
De Rosnay pays homage to the writer who influenced her so deeply, following Du Maurier from a shy seven-year-old, a rebellious sixteen-year-old, a twenty-something newlywed, and finally a cantankerous old lady. With a rhythm and intimacy to its prose, Manderley Forever is a vividly compelling portrait and celebration of an intriguing, hugely popular and (at the time) critically underrated writer.
Paired with her best-known novel…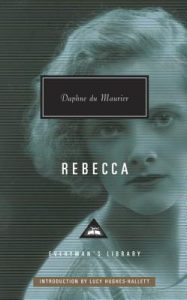 Rebecca
by Daphne Du Maurier
The reader is ushered into an isolated gray stone mansion on the windswept Cornish coast, as the second Mrs. Maxim de Winter recalls the chilling events that transpired as she began her new life as the young bride of a husband she barely knew. For in every corner of every room were phantoms of a time dead but not forgotten.
---
A new exploration of a beloved author…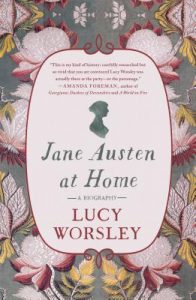 Jane Austen at Home: A Biography
by Lucy Worsley
A richly entertaining and illuminating new book about one of the world's favorite novelists and one of the subjects she returned to over and over in her unforgettable novels: home. Worsley examines the rooms, spaces, and possessions which mattered to her, and the varying ways in which homes are used in her novels.
Paired with her last completed novel…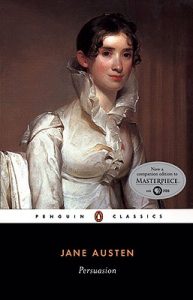 Persuasion
by Jane Austen
At twenty-seven, Anne Elliot is no longer young and has few romantic prospects. Eight years earlier, she had been persuaded to break off her engagement to Frederick Wentworth, a handsome naval captain. What happens when they encounter each other again is movingly told in Austen's last completed novel, a brilliant satire and love story tinged with the heartache of missed opportunities.
Other nonfiction for Austen lovers include…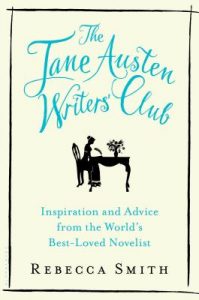 The Jane Austen Writers Club: Inspiration and Advice from the World's Best-Loved Novelist
by Rebecca Smith
A spirited and useful guide for writers with tips and tricks from Jane Austen by her great great great great grand niece.

And…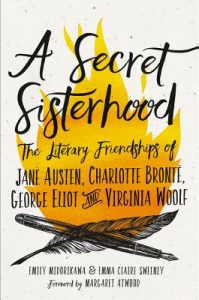 A Secret Sisterhood: The Literary Friendships of Jane Austen, Charlotte Brontë, George Eliot, & Virginia Woolf
by Emily Midorikawa, Emma Claire Sweeney
Through letters and diaries that have never been published before, forgotten stories of female friendships, sometimes scandalous and volatile, sometimes supportive and inspiring, but always–until now–consigned to the shadows.