Interviews with Reading Group Choices-recommended authors on TTBOOK

To The Best of Our Knowledge (TTBOOK), the nationally-syndicated Wisconsin Public Radio show, has featured a host of Reading Group Choices.
Go deeper in the world of each book and the creative process of each author below. Read the articles and listen to the insightful interviews conducted by Anne Strainchamps and other TTBOOK hosts!
---
Ecstasy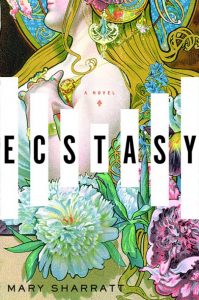 by Mary Sharratt

Listen to the TTBOOK interview: "Alma Mahler: 'Malevolent Muse' or Early Feminist Composer?"

Listen to the episode: "What Sparks Creativity?"
From the interview: Sometimes, it's a time and place that makes inspiration strike. Like Vienna, at the turn-of-the-century—think about what it would have been like to be alive then. Gustav Klimt was painting erotic, golden canvases. Schoenberg was inventing atonal music. And Gustav Mahler was writing symphonies.
In the middle of it all was a woman who's usually written about as a kind of muse, or femme fatale – a woman who inspired a lot of artists. Her name was Alma Mahler. And novelist Mary Sharratt thinks she could have been a genius herself – if she wasn't a woman.
---
Prairie Fires: The American Dreams of Laura Ingalls Wilder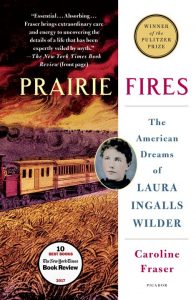 by Caroline Fraser

Listen to the TTBOOK interview: "Little Lie in the Big Woods"
Listen to the episode: "Writing Truth and Lies"
From the interview: For generations of Americans, Laura Ingalls Wilder's beloved "Little House" books immortalized life on the Great Plains frontier. The saga of the gritty, independent pioneer family who survived blizzards and near-starvation spawned a TV series and inspired a presidential candidate. Now, they're being re-evaluated. Caroline Fraser's Pulitzer Prize-winning biography unravels the threads of fact and fiction in Wilder's work, uncovering truths she left out: the brutal displacement of native people, the environmental damage wreaked by white settlers, and the farming failures that broke families.
Fraser says the influential childhood epic created an American myth based on a lie or two. Confronting them sheds new light on the rifts and crises shaping the nation today.
---
The Underground Railroad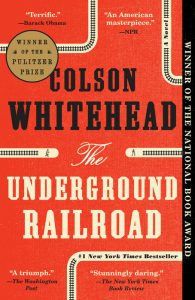 by Colson Whitehead

Listen to the TTBOOK interview: "Colson Whitehead's "The Underground Railroad"

Listen to the episode: "Hip Hop Future"
From the interview: Colson Whitehead's novel "The Underground Railroad" won the Pulitzer Prize and the National Book Award. Steve Paulson spoke with him about this powerful, sweeping epic.
---
Animals Strike Curious Poses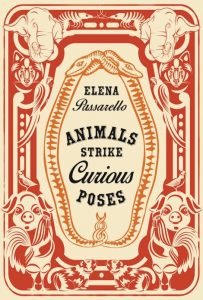 by Elena Passarello

Read "Elena Passarello's Book of Beasts"

Listen to the TTBOOK Episode: "Thinking With Beasts"
From the interview: Of all the images that make our world, animal images are particularly buried inside us. We feel the pull of them before we know to name them or how to even how to fully see them them as if every animal a human brain has ever seen it is swallowed. We find their outlines as if on Ouiji boards in mountains and in clouds. Give us a stick and we'll draw them. Hit a rock on a cave wall until it yields one. Spread them out across the night sky and will point upward. See how they twinkle as they move.
---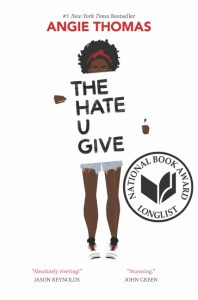 The Hate U Give
by Angie Thomas

Read "Burn It All Down Or Use Those Emotions in My Art"

Listen to the Episode: "What Can We Learn From Teenagers?"
From the interview: Well, I wanted to be a rapper when I was maybe 13, until 16 or 17. For me it seemed as if rappers with only people who were telling stories that I actually saw myself in. Books did not. Children's publishing failed me at that age range because I could not connect with Bella Swan in Twilight. You know I tell people all the time my mom would not have let me date a guy that old, so I could not connect with it. So I saw myself in music. I saw myself in hip hop but there's only so much you could say in a song. So I have a 400-something page book. I could not have gotten this into a song.
---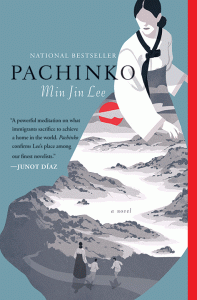 Pachinko
by Min Jin Lee

Read "What It Means To Be a Permanent Outsider"

Listen to the Episode: "Discover the Hidden Roots of Koreans Living in Japan"
From the interview: When I was a junior in college, I went to a lecture by an American missionary who had worked in Japan and he told a story about a little boy from his parish. When this boy was just 13 years old, he jumped from his apartment building to his death.  His parents were ethnically Korean but born in Japan, and when they went through their son's things, they found his middle school yearbook in which his Japanese classmates had written, "Go back to where you belong,"  "I hate you," and "You smell like kimchi."  They also wrote the words "Die. Die. Die."  That story just burned into my brain and I knew that someday I wanted to write about it.  
---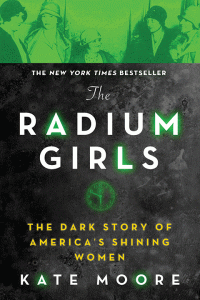 The Radium Girls: The Dark Story of America's Shining Women
by Kate Moore

Read "How Does a Town Heal From Lying to Women Who Were Dying?"

Listen to the Episode: "The Real Ways the "Fake News' Shapes What We Believe"
From the article: It's a perfect summer day in Ottawa, Illinois and I'm standing in a leafy country cemetery, wondering if the bones of the women buried beneath my feet are radioactive. I've driven 250 miles to be here, the closest I can get to these women, who died decades before I was born and who were poisoned, horrifically and knowingly, by their employer. I'm here because I haven't been able to get their story out of my head. And also because it isn't over.
---
Find other great author interviews on the Reading Group Choices blog!