Our 2017 survey results are in and along with our readers' favorite books of the year, we have a list of the top ten read books specifically from Reading Group Choices 2017.
Has your group read all of these terrific books yet?
---
1. The Readers of Broken Wheel Recommend by Katrina Bivald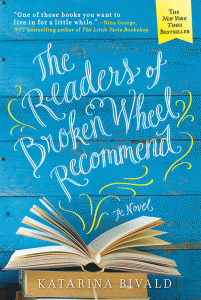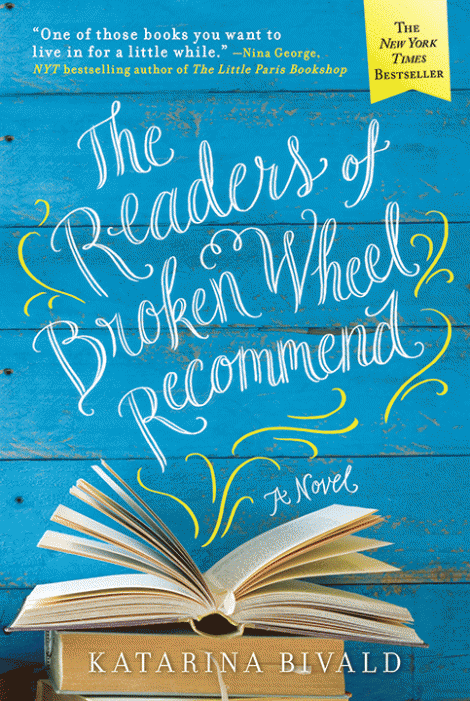 A heartwarming reminder of why we are booklovers, this is a sweet, smart story about how books find us, change us, and connect us.
---
2. Our Souls at Night by Kent Haruf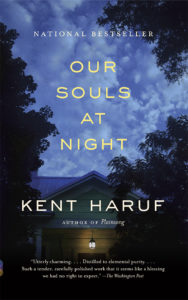 "Lateness—and second chances—have always been a theme for Haruf. But here, in a book about love and the aftermath of grief, in his final hours, he has produced his most intense expression of that yet … Packed into less than 200 pages are all the issues late life provokes."
—John Freeman, The Boston Globe
---
3. The Paris Architect by Charles Belfoure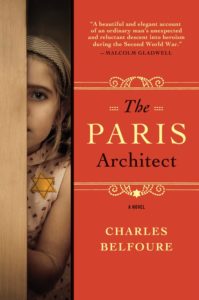 Like most gentiles in Nazi-occupied Paris, architect Lucien Bernard has little empathy for the Jews. So when a wealthy industrialist offers him a large sum of money to devise secret hiding places for Jews, Lucien struggles with the choice of risking his life for a cause he doesn't really believe in. Ultimately he can't resist the challenge and begins designing expertly concealed hiding spaces—behind a painting, within a column, or inside a drainpipe—detecting possibilities invisible to the average eye. But when one of his clever hiding spaces fails horribly and the immense suffering of Jews becomes incredibly personal, he can no longer deny reality.
---
4. The Other Einstein by Marie Benedict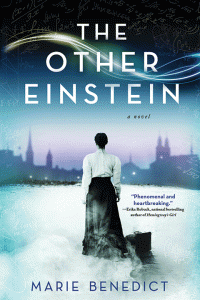 In the tradition of The Paris Wife and Mrs. Poe, The Other Einstein offers us a window into a brilliant, fascinating woman whose light was lost in Einstein's enormous shadow. It is the story of Einstein's wife, a brilliant physicist in her own right, whose contribution to the special theory of relativity is hotly debated and may have been inspired by her own profound and very personal insight.
---
5. The Curious Charms of Arthur Pepper by Phaedra Pepper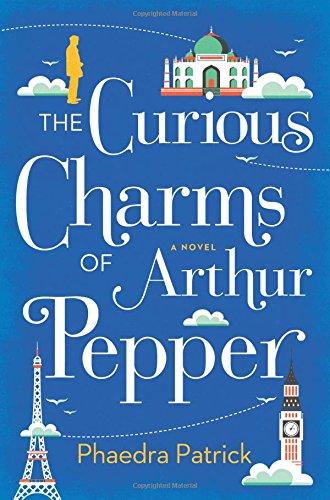 "Eccentric, charming, and wise, The Curious Charms of Arthur Pepper is about finding courage, generosity, and compassion, even when all seems lost. With clear-eyed prose and a moving story, Patrick reminds us how selfless people can be – she reminds us to be brave. The Curious Charms is not just for those who are mourning over love or the past. This book will illuminate your heart."
—Nina George, New York Times bestselling author of The Little Paris Bookshop
---
6. All the Stars in the Heavens by Adriana Trigiani
Trigiani paints the glorious historical landscape of 1930s Los Angeles where European and American artisans flocked to pursue the ultimate dream: to tell stories on the silver screen. Trigiani's masterful storytelling takes us on a worldwide ride of adventure, from Hollywood to Italy, in a mesmerizing epic that is at its heart a luminous tale of the most cherished ties that bind.
---
7. In the Unlikely Event by Judy Blume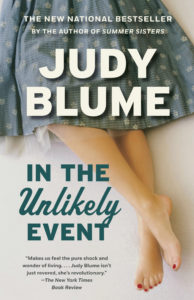 In this brilliant new novel—her first for adults since Summer Sisters—Judy Blume takes us back to the 1950s and introduces us to the town of Elizabeth, New Jersey, where she herself grew up. Here she imagines and weaves together a vivid portrait of three generations of families, friends, and strangers, whose lives are profoundly changed during one winter.
---
8. The Secret Chord by Geraldine Brooks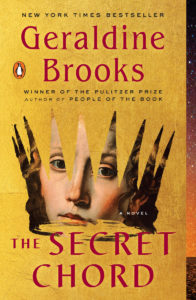 "The Secret Chord—a thundering, gritty, emotionally devastating reconsideration of the story of King David—makes a masterly case for the generative power of retelling … some of the magic here has to do with setting and time—for sensory dramatics, it's hard to compete with the Iron Age Middle East … but Brooks's real accomplishment is that she also enables readers to feel the spirit of the place."
—The New York Times
---
9. The Muralist by B.A. Shapiro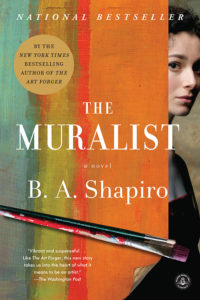 When Alizée Benoit, a young American painter working for the Works Progress Administration (WPA), vanishes in New York City in 1940, no one knows what happened to her. Not her Jewish family living in German-occupied France. Not her arts patron and political compatriot, Eleanor Roosevelt. Not her close-knit group of friends and fellow WPA painters, including Mark Rothko, Jackson Pollock, and Lee Krasner. And, some seventy years later, not her great-niece, Danielle Abrams, who while working at Christie's auction house uncovers enigmatic paintings hidden behind works by those now famous Abstract Expressionist artists. Do they hold answers to the questions surrounding her missing aunt?
---
10. Can't We Talk About Something More Pleasant? by Roz Chast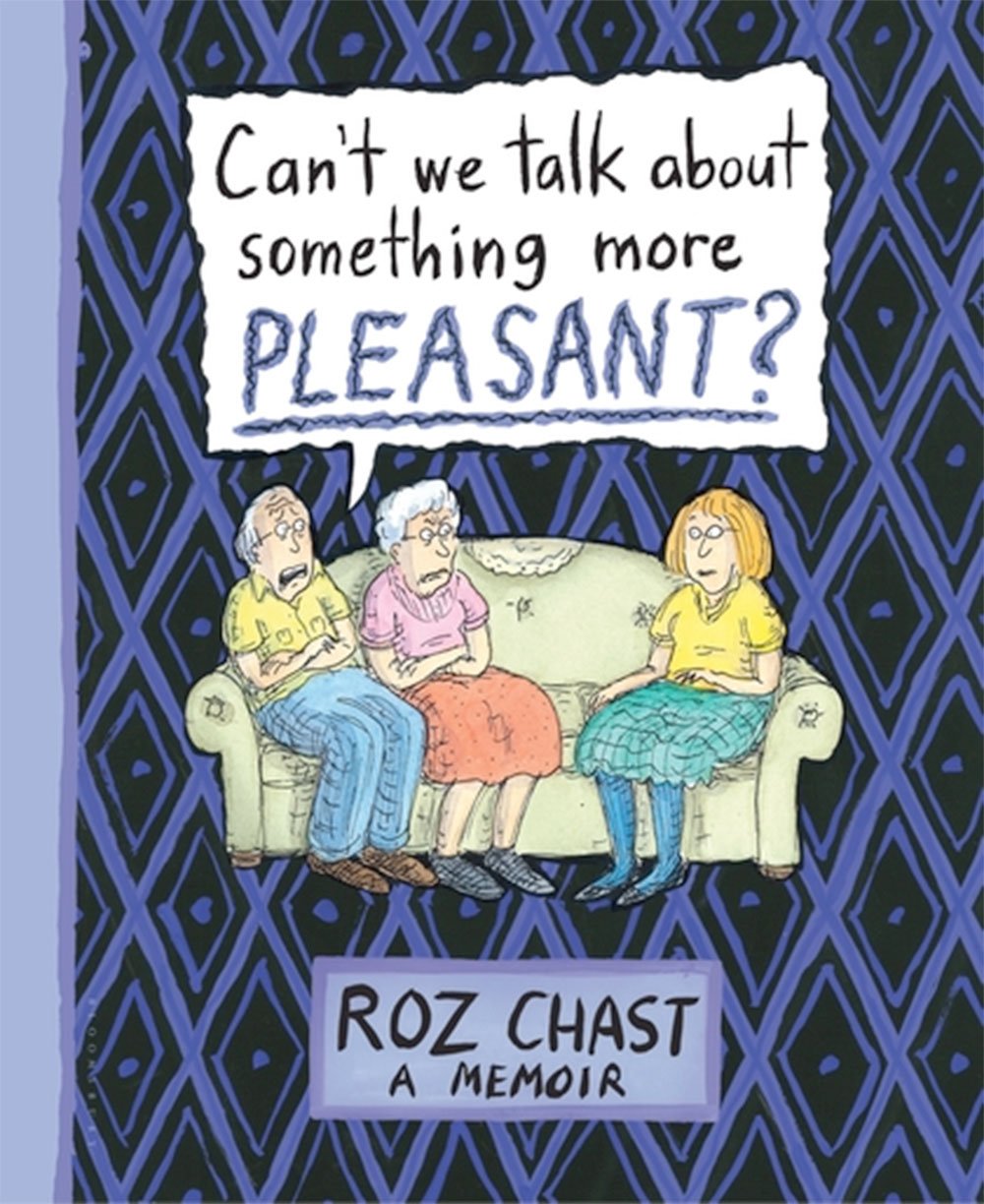 Through words and illustrations, with evident pain and remarkable humor, Roz Chast revisits the struggle she went through with her aging parents as their physical and mental abilities gradually declined and they eventually became unable to care for themselves.
---
Curious about what nonfiction and YA books were most-read this past year too?
Check out our lists below to see the most-read books in each genre!
Most-Read Fiction of 2017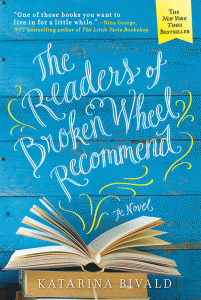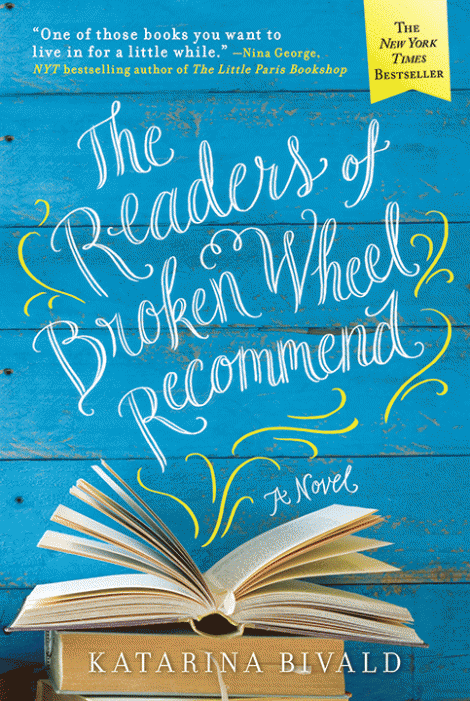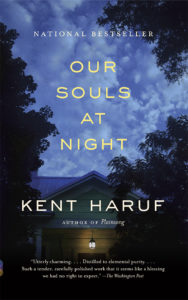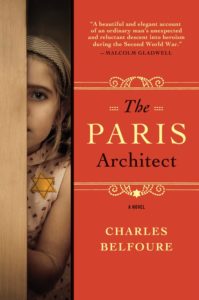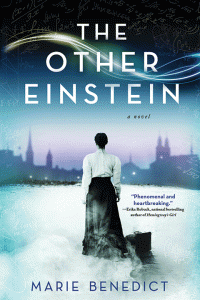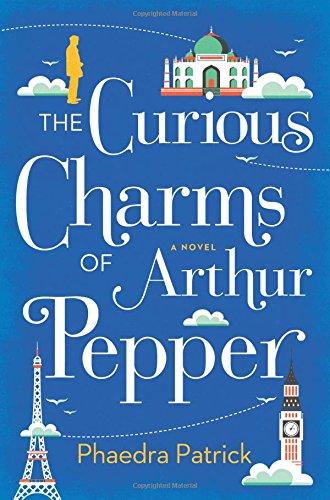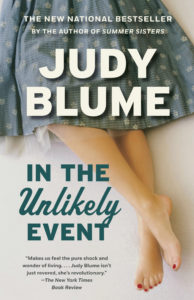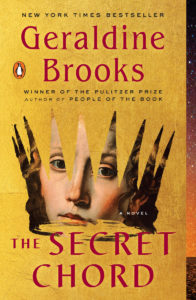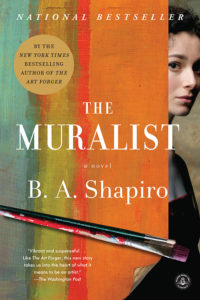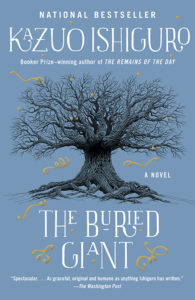 1. The Readers of Broken Wheel Recommend
5. The Curious Charms of Arthur Pepper
6. All the Stars in the Heavens
9. The Muralist
10. The Buried Giant
Most-Read Nonfiction of 2017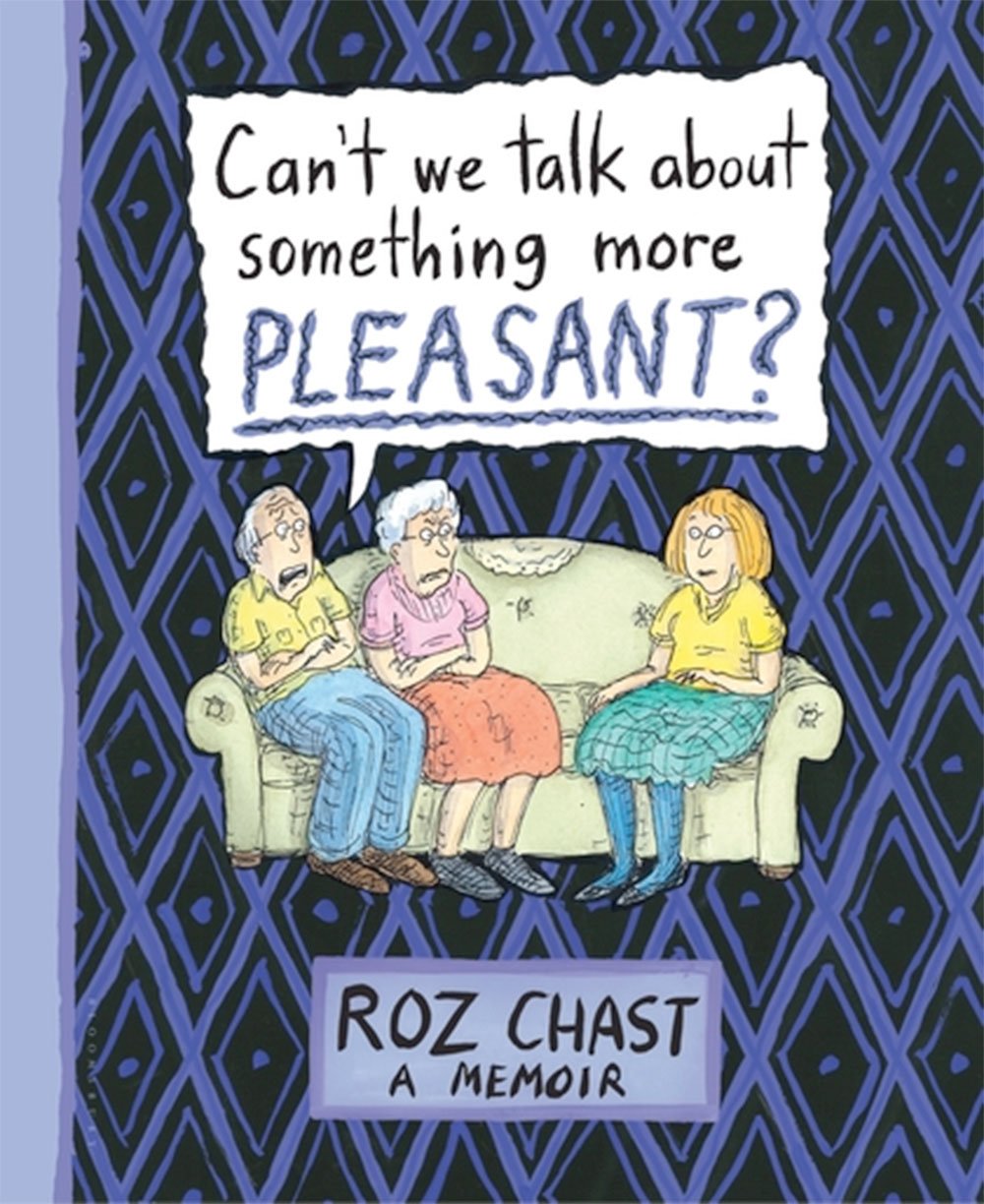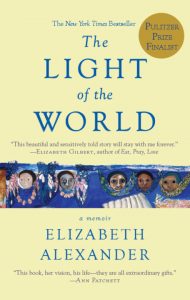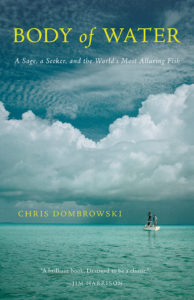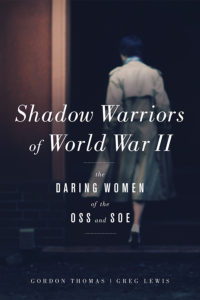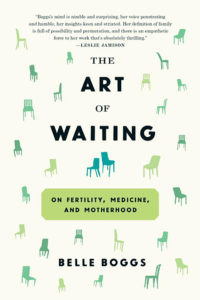 1. Can't We Talk About Something More Pleasant?
4. Shadow Warriors of World War II
Most-Read YA of 2017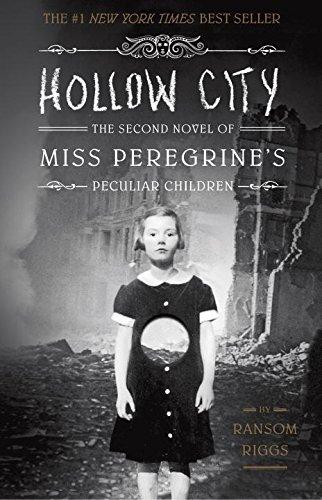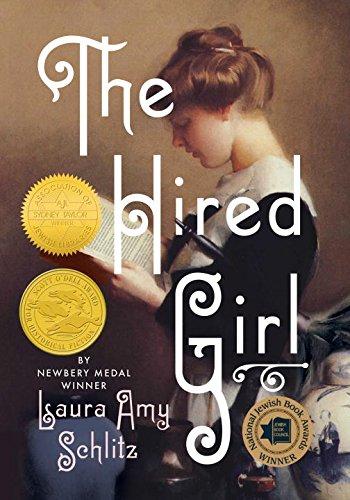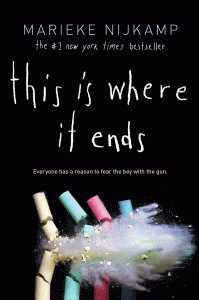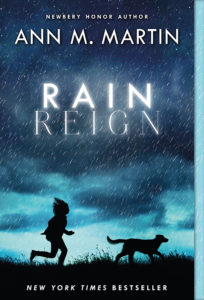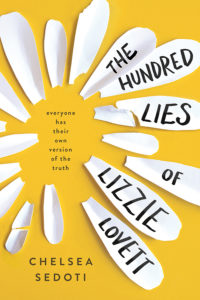 1. Hollow City
4. Rain Reign