Memoir and Novel Selections for National Poetry Month
It's National Poetry Month! But book groups may be asking: what does that have to do with us? Here's an idea that involves adding a bit of poetry to your prose reading—without the rhyme schemes.
Poetry has a reputation for being difficult to understand: too much concentration for too little reward. And book groups might struggle to know where to begin when discussing poetry, because the things they usually talk about—plot, character, theme—may not appear so directly. Besides, how do you begin to discuss a collection of dozens of poems?
At Reading Group Choices, we strive to connect readers to books and to honor all types of great genres. So instead of recommending poetry collections this month, we're spotlighting the following memoirs and novels that contain a poetic touch. Here are books with lyrical language, beautiful writing, striking imagery—all the trademarks of good poetry—but with plenty of the issues and characters and compelling plots you're used to discussing. And some just feature a connection to the world of poetry or to the lives of poets.
Pick one and add a bit of poetry to your next group meeting!
If you'd like to delve deeper into the world of poetry, we also offer tips for discussing poems and book suggestions for where to begin your exploration of poetry.
---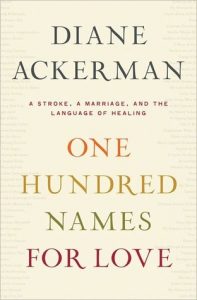 One Hundred Names for Love
by Diane Ackerman
From the author of A Natural History of the Senses and The Zookeeper's Wife comes this humane and exquisitely written memoir. One day Ackerman's husband, Paul West, a gifted wordsmith and intellectual, suffered a terrible stroke. When he regained awareness he was afflicted with aphasia—loss of language—and could utter only a single syllable: "mem." The standard therapies yielded little result but frustration. Diane soon found, however, that by harnessing their deep knowledge of each other and her scientific understanding of language and the brain she could guide Paul back to the world of words.
---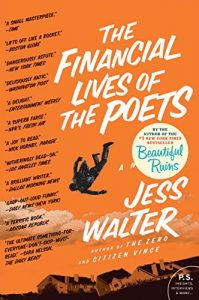 The Financial Lives of the Poets
by Jess Walter
What happens when small-time reporter Matthew Prior quits his job to gamble everything on a quixotic notion: a website devoted to financial journalism in the form of blank verse? Before long, he wakes up to find himself jobless, hobbled with debt, spying on his wife's online flirtation, and six days away from losing his home. . . . Until, one night on a desperate 2 a.m. run to 7-Eleven, he falls in with some local stoners, and they end up hatching the biggest—and most misbegotten—plan yet.
---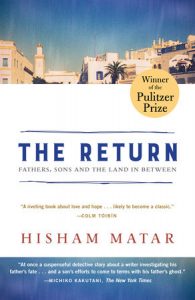 The Return: Fathers, Sons, and the Land In Between
by Hisham Matar
Winner of the Pulitzer Prize. When Hisham Matar was a nineteen-year-old university student in England, his father went missing under mysterious circumstances. Hisham would never see him again, but he never gave up hope that his father might still be alive. Twenty-two years later, he returned to his native Libya in search of the truth behind his father's disappearance. The Return is the story of what he found there. A brilliantly told universal tale of hope and resilience, Matar has given us an unforgettable work with a powerful human question at its core: How does one go on living in the face of unthinkable loss?
---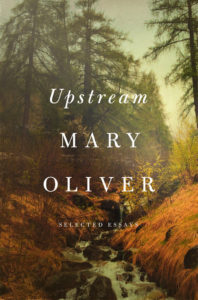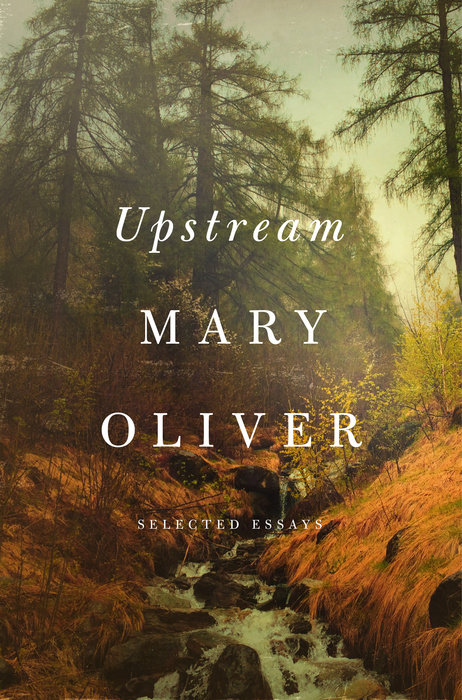 Upstream
by Mary Oliver
"In the beginning I was so young and such a stranger to myself I hardly existed. I had to go out into the world and see it and hear it and react to it, before I knew at all who I was, what I was, what I wanted to be."
So begins Upstream, a collection of essays in which revered poet Mary Oliver reflects on her willingness, as a young child and as an adult, to lose herself within the beauty and mysteries of both the natural world and the world of literature. Oliver positions not just herself upstream but us as well, as she encourages us all to keep moving and to give power and time to the creative and whimsical urges that live within us.
---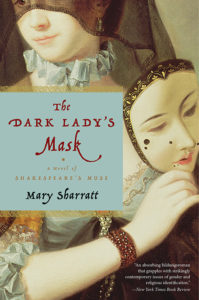 The Dark Lady's Mask
by Mary Sharratt
A novel of Aemilia Bassano Lanier, the first professional woman poet in Renaissance England, and her collaboration—and star-crossed love affair—with William Shakespeare. The two outsiders leave plague-ridden London for Italy, where they begin secretly writing comedies together and where Will falls in love with the beautiful country—and with Aemilia, his Dark Lady. Their Italian idyll, though, cannot last. Will gains fame and fortune for their plays back in London and years later publishes the sonnets mocking his former muse. Not one to stand by in humiliation, Aemilia takes up her own pen in her defense, and in defense of all women.
---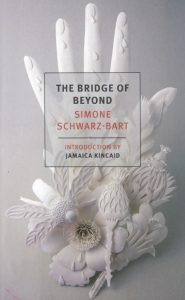 The Bridge of Beyond
by Simone Schwarz-Bart
A masterpiece of Caribbean literature, this is an intoxicating tale of love and wonder, mothers and daughters, spiritual values and the grim legacy of slavery on the French Antillean island of Guadeloupe. Here long-suffering Telumee tells her life story and tells us about the proud line of Lougandor women she continues to draw strength from. Time flows unevenly during the long hot blue days as the madness of the island swirls around the villages, and Telumee, raised in the shelter of wide skirts, must learn how to navigate the adversities of a peasant community, the ecstasies of love, and domestic realities while arriving at her own precious happiness.
---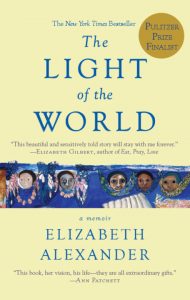 The Light of the World
by Elizabeth Alexander
In this Pulitzer Prize Finalist, Elizabeth Alexander finds herself at an existential crossroads after the sudden death of her husband. Reflecting with gratitude on the exquisite beauty of the intimacy they shared, grappling with the resulting void, and finding solace in caring for her two teenage sons, Alexander channels her poetic sensibilities into rich, lucid prose that universalizes a very personal quest for meaning and acceptance in the wake of loss. The Light of the World is both an endlessly compelling memoir and a deeply felt meditation on the blessings of love, family, art, and community.
---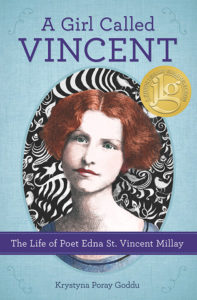 A Girl Called Vincent
by Krystyna Poray Goddu
There was never anything calm about Vincent. Her sisters used to say that she had a bee chasing her. Edna St. Vincent Millay, known as Vincent, was an acclaimed American poet who came to embody the modern, liberated woman of the Jazz Age. From the fiery energy of her youth to the excitement and acclaim of her early adulthood in New York and Paris, to the demands of living in the public eye, Vincent's life was characterized by creativity, hard work, and passion. A Girl Called Vincent traces her incredible journey from a unique and talented girl to an international celebrity and Pulitzer Prize winning poet.