November 2020 Spotlight: Literally Speaking
Our November Spotlight comes from North Dakota and has been meeting for over 20 years!
We have been an organized group since 1999. We still have five of those original members although currently we have 13 members, which is about the max amount we like to have for good discussions and ease of hosting the group. Our name is "Literally Speaking" AKA the "Book Bags"! Our group is organized this way: we take turns hosting approximately every 6-10 weeks. The hostess selects the book and also decides when and where the meeting will be. Sometimes it is in the hostess's home or maybe somewhere else! The hostess also provides a dessert or snack or light lunch, whatever she would like! We usually use discussion questions from the internet or annual guide to lead us along, but usually we never lack for discussion.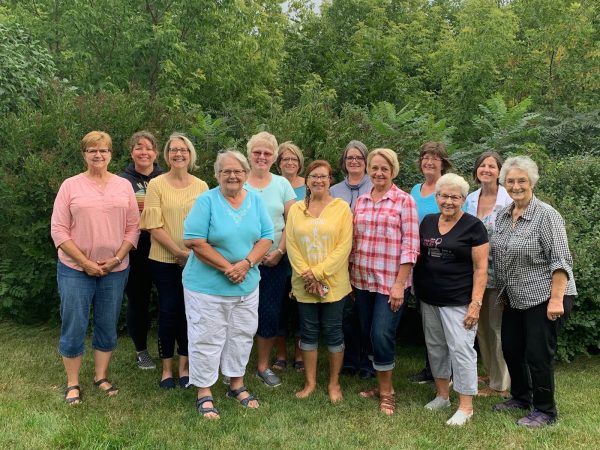 We've read some amazing books over the years! Some favorites are Memoirs of a Geisha (our very first book selected), Unbroken, Hillbilly Elegy, and everyone enjoyed our most recent selection, The Whip! We are located in North Dakota, originating in a very small town of 250 called Wimbledon. One thing we all love about our book club is reading such a wide variety of books and giving each other a never-ending idea list of things to read! It is definitely a great and treasured time we spend together.
All of our Spotlight Groups receive a box of discussable books. Algonquin will be sending the members of Literally Speaking free copies of these great new titles:
Impersonation by Heidi Pitlor
His Only Wife by Peace Adzo Medie
Paper Bullets by Jeffrey H. Jackson
---
Want to meet our previous Spotlight Groups? Read about them here!
To enter to become a Spotlight, email a picture and description of your group to info@readinggroupchoices.com.