Our 2019 survey results are in! And along with our readers' favorite books of the year, we have a list of the top ten most-read books specifically from Reading Group Choices 2019.
Has your group read all of these terrific books yet?
---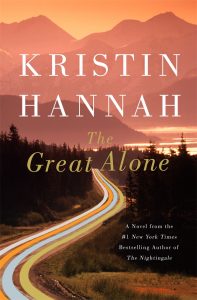 ""There are many great things about this book…It will thrill her fans with its combination of Greek tragedy, Romeo and Juliet-like coming of age story and domestic potboiler. She recreates in magical detail the lives of Alaska's homesteaders…and is just as specific and authentic in her depiction of the spiritual wounds of post-Vietnam America. A tour de force."—Kirkus (starred review)

---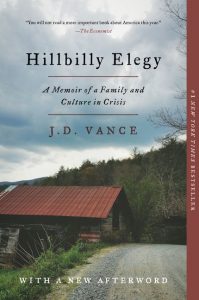 A passionate and personal analysis of a culture in crisis—that of white working-class Americans. The disintegration of this group, a process that has been slowly occurring now for more than forty years, has been reported with growing frequency and alarm, but has never before been written about as searingly from the inside. J. D. Vance tells the true story of what a social, regional, and class decline feels like when you were born with it hung around your neck.
---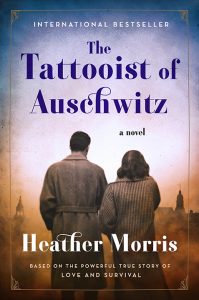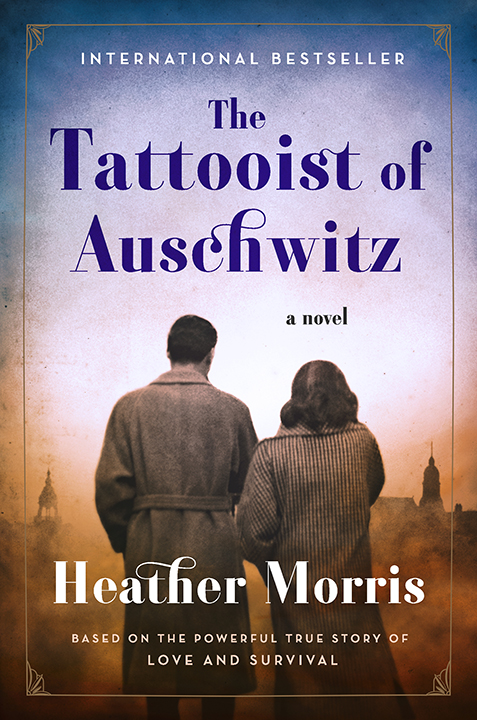 "As many interviews as I did with Holocaust survivors for the Shoah Foundation and as many devastating testimonies as I heard, I could not stop reading The Tattooist of Auschwitz—an extraordinary story of love so fierce it sustained people enduring the unimaginable. Read it, share it, remember it." —Jenna Blum, New York Times bestselling author of Those Who Save Us
---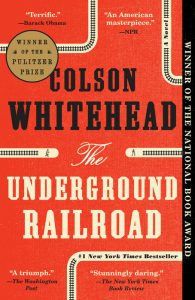 Cora is a young slave on a cotton plantation in Georgia. An outcast even among her fellow Africans, she is on the cusp of womanhood—where greater pain awaits. And so when Caesar, a slave who has recently arrived from Virginia, urges her to join him on the Underground Railroad, she seizes the opportunity and escapes with him. This is the gripping tale of one woman's will to escape the horrors of bondage—and a powerful meditation on the history we all share.
---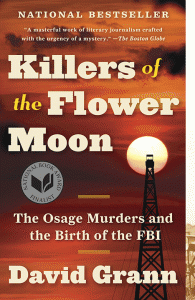 At the end of the 19th century, the Osage Indians were driven onto a presumed worthless expanse of land in northeastern Oklahoma. But their territory turned out to be atop one of the largest oil deposits in the United States; by the 1920s, the members of Osage Nation had become the wealthiest people per capita in the world. And then the Osage began to die under mysterious circumstances.
---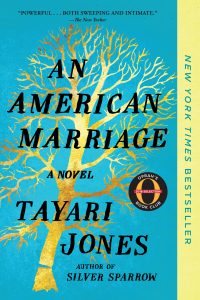 "Tayari Jones is a bard of the modern South, a writer whose skill at weaving stories is matched only by her compassion for her characters. While An American Marriage confronts thorny issues around race and the criminal justice system it is, at heart, a love story. It's also a meditation on the creation of art, the meaning of family and the conflict between duty and desire."—The Los Angeles Times
---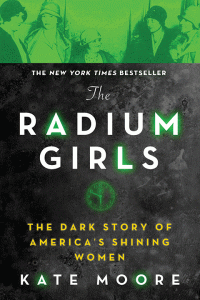 The Curies' newly discovered element of radium makes gleaming headlines across the nation as the fresh face of beauty, and wonder drug of the medical community. Meanwhile, hundreds of girls toil amidst the glowing dust of the radium-dial factories. The glittering chemical covers their bodies from head to toe; they light up the night like industrious fireflies. With such a coveted job, these "shining girls" are the luckiest alive – until they begin to fall mysteriously ill.
---
From the New York Times best-selling author of The Weight of Water and The Pilot's Wife: an exquisitely suspenseful new novel about an extraordinary young woman tested by a catastrophic event–based on the true story of the largest fire in Maine's history.
---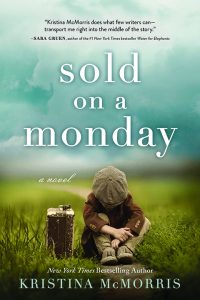 2 CHILDREN FOR SALE
The sign is a last resort. It sits on a farmhouse porch in 1931, but could be found anywhere in an era of breadlines, bank runs, and broken dreams. For struggling reporter Ellis Reed, the gut-wrenching scene evokes memories of his family's dark past. He snaps a photograph of the children, not meant for publication. But when it leads to his big break, the consequences are more devastating than he ever imagined.
---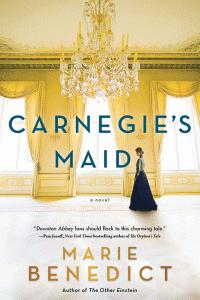 Clara Kelley is not who they think she is. She's not the experienced Irish maid who was hired to work in one of Pittsburgh's grandest households. Serving as a lady's maid in the household of Andrew Carnegie requires skills she doesn't have, answering to an icy mistress who rules her sons and her domain with an iron fist. What Clara does have is a resolve as strong as the steel Pittsburgh is becoming famous for. And that may be more valuable to her than all the Carnegies' money.
---
Curious about what fiction, nonfiction, and YA books were most-read this past year too?
Check out our lists below to see the most-read books in each genre!
Most-Read Fiction of 2019
Most-Read Nonfiction of 2019
4. Fly Girls
10. Everything Is Horrible and Wonderful
Most-Read Young Adult of 2019
1. The Poet X
2. I Am Not Your Perfect Mexican Daughter and Dear Evan Hansen [TIE]
3. Ghost Boys
4. Love, Hate, and Other Filters
5. The Astonishing Color of After
6. Geekerella
7. Like Vanessa
9. Grand Theft Horse and The Wonderling [TIE]
10. Ivy Aberdeen's Letter to the World